Last updated on July 1st, 2022 at 02:59 pm
Did you know that people have 10% better success when they approach a goal with the help of a group? Just being a part of a group raises your possibility of success by 10%. Why does the group dynamic work (if you stay with it) – and how can you tell if it is the right success group for you?
Working in a group can make your dreams come true because . . .
1. You get the benefit of mutual support.
Many times when my progress stalled in completing a portion of my dream, some of the members of 8 Women Dream were the only people to give me unwavering support in spite of any failed efforts or disappointments. Just try telling Remy you are giving up, or keep a frown when Lisa is commenting – I can't, and that's the group dynamic working at its best.
2. You get the benefit of different perspectives.
Each dreamer has their own opinion on what direction you should follow with your dream – sometimes directions you might not otherwise see. A group can give you that feedback you so desperately need, but may find hard to accept. Learning to accept feedback is the hallmark of a champion dreamer.
3. You get the benefit of more resources and a wider networking circle.
Everyone in this dream group brings with them their own experiences, talents, and gifts that could hold the secret key to your dream fulfillment. They might know someone who can help you, a place that teaches a class you need, or someone who is looking for someone just like you to work with them.
4. You get the benefit of having people hold you accountable for your dream.
My fellow group members hold me accountable for the goals I set. In addition, just knowing that I have a regularly scheduled blog post on dreaming drives me to make progress, because I don't want to be the only person writing about why I haven't made an effort to move forward with my dream.
5. You get the benefit of support from people with a similar commitment to a dream.
Everyone in a successful dream group must share the same level of commitment, both to your dream and theirs. If one dreamer is spending a year completing a novel, while another is just trying to buy a new car, then you won't see a high level of success. You need people who match your stride and dream difficulty to push you to overcome your fears and move forward.
6. You get the benefit of feedback on your progress.
You need people, preferably strangers who are not afraid to give feedback, find ideas for solutions to roadblocks, and help you move ahead on your dream path.
The best groups are those made up of strangers because strangers see you differently than family or friends. Strangers spark creativity because of the differences in ideas, which you won't get from people you know with similar views like yours.
There are numerous factors, which when combined, will create a powerful group. Arguably, being an active participant in any group you are a part of is the most important factor for success – for both you and the people in your group. All in all, strong backing from both supporters (like our readers) and participants alike, will enable a dream group to do almost anything it needs to.
And just how many dreams have come true so far from being a part of a group working on their dreams? Let's see, we've had 4 website launches, 4 business launches, a trip to Italy, a gallery showing, 3 completed books, the completion of a marathon, a woman dating after 20 years off the dating scene, and over 200 thousand visitors to this site.
Has every dreamer been successful? No. But I have found that lack of success is more wrapped up in personal issues that dreaming can't solve. I often think dreaming brings any personal problems to the forefront because they need to be addressed before you can be a success at your dream. I find there are real deep-rooted reasons as to why some of us have not attempted our dreams until now, or give up just when they are in reach.
That part of dreaming is the personal journey.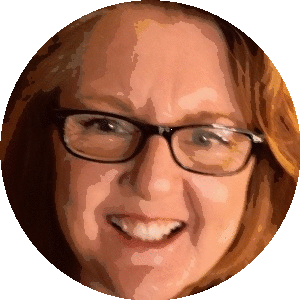 Catherine Hughes is the founder, content director and editor-at-large of 8WomenDream. She is passionate about helping women step out of their own way and strike out into a world waiting for their special talents. She's a published author and a former award-winning mom blogger. Catherine has helped companies both large and small create engaging web content, social media narratives, and unique blogging platforms. She claims to be a redhead, but don't hold that against her.
Note: Articles by Catherine may contain affiliate links and may be compensated if you make a purchase after clicking on an affiliate link.