Last updated on April 27th, 2014 at 12:47 pm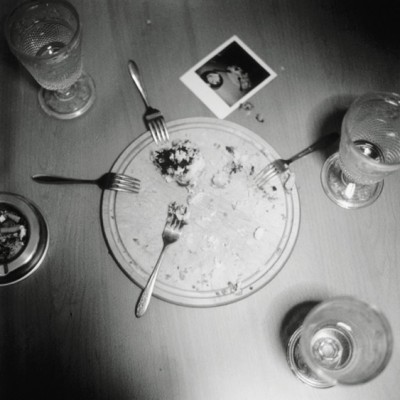 This week, I worked at a private villa feeding 2 adults and their 4 children.  I cooked breakfasts and dinners.  On some nights they had guests, so it was more mouths to feed, especially more children's mouths with a crash-course on kid's palates.
While still cooking at the villa for the families, I also went ahead and booked a lunch with a very good client for 45 people … in the same week.  It was a simple delivery, but located an hour away from where I live.  I hired extra staff to help me because I couldn't be in two places at the same time.
On the day of the lunch an hour away I loaded up my car with the food I'd prepped, complete with drinks and paper products.  My car wouldn't start.
It was dead.
I just sat there.  I began to panic. I called the client to ask if there was any way that she could come pick up the food, but she was already in the town an hour away.  She said it was too late to try to leave my house at this point because she was on such a strict time limit.
I hung up the phone and started to cry.  I never thought that my car would fail me and even then, I assumed everything would still somehow turn out fine.
NOT.
I'd let down a client and I now had 45 servings of food staring me in the face that I paid for out of my own pocket.  I also had the family at the villa waiting for me to show up in time to cook dinner for 11 people with no working car.
I had a meltdown.
I had my car towed to the mechanic while making frantic phone calls to find a chef who would take my place for the evening.  A friend found someone he'd worked with in the past.  He assured me that he was capable of cooking dinner for the 11, but he warned me that this chef was shy.  My other staff member would be there.  He is outgoing enough, so I said, "Fine."  He arranged for this chef to go to the villa.  I told him the menu (which was beef tenderloin and side dishes).  
Piece of cake.     
Really?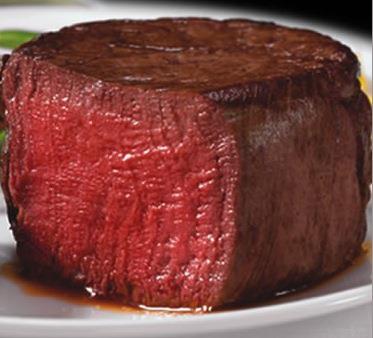 I decided to take the evening for myself and rest.  I read, slept and watched mindless TV.  Anything but focusing on the fifty "to-do's" I'd been carrying on my plate all week.  I'd planned to check on the guys at the villa, but decided instead to take a hot bath –one of my favorite things to do.
Then the phone rang and it was my employee (not the chef) at the villa.
This is how the conversation went:
Hi, how is your car?

Should be ready in the morning. How is everything?

Oh, OK.  By the way, the client said that you were cooking mushrooms with the beef.  We don't see them.

They are in the fridge in a heavy plastic bag.  Oyster mushrooms and Shitake mushrooms.

OK, He (the chef) found 2 bags with things in them, but said he doesn't know what they are.

THEY ARE MUSHROOMS! HE DOESN'T KNOW WHAT MUSHROOMS ARE?

Um, I guess not.  I didn't want to tell you this, but I guess I should.  He was asking me how to cook the beef.

MOTHER OF GOD!  ARE YOU F*****ING KIDDING ME?   PUT HIM ON THE PHONE!
I got on the phone with the "chef" and I asked, "Do you know what a mushroom is?"  He replied, "Yes, but I've never heard of the two that you have here."   I responded, "Why are you asking my staff person, who doesn't cook at all, how to cook the beef?"  He replied,  "Well, I've never cooked this before.  Should I cut it and put it in the oven?  The grill doesn't have propane so I don't know what to do."
The conversation continued as I walked this so-called chef through how to cook beef tenderloin with mushrooms.
This my friends, is part of being the owner of a business in the culinary industry AND having too much on one's plate.
All of this foolishness made me think about my dreams and how I spread myself too thin with too many irons in the fire.  I can only imagine what it is like for those of you who have children.  It must consist of constant running around and the feeling of no time for yourself, or your dream, or time to do creative things like cooking food that you've wanted to make, but always felt there wasn't enough time.
As hard as I am trying to live my dream, there is a boundary that I've crossed for too long now.  This week's experiences was a wake-up call to remind me that my dream is not going to come true faster if I pile too much on my plate.  Pushing too much only causes delays and a big mess. I haven't been thinking logical.  I've just had my eye on the end result.
Those of you who are juggling careers, families, and your big dreams probably feel burned out more times than not.  It's time to stop and clear your plate of what can wait.
Creating room on your plate allows the universe to deliver something better.  I was approached by a large media company to film 10 cooking videos on a major Internet website.  After negotiation, my publicist and I agreed that it would be beneficial to my culinary career.  I will write more about it next week, but I think it fits with this week's blog post to show that some things are more important than other things in our dream process and you have to make room by not forcing your dream.
I leave you with an awesome recipe that I made for my villa family (half Japanese descent).  They ate clean and balanced.  I followed in their eating habits too.  I felt better than ever and I even dropped a few pounds.  Minimizing the things on our plate literally and figuratively are necessary to live our dreams in a healthy way and to make room for the universe to work its magic and bring us something wonderful.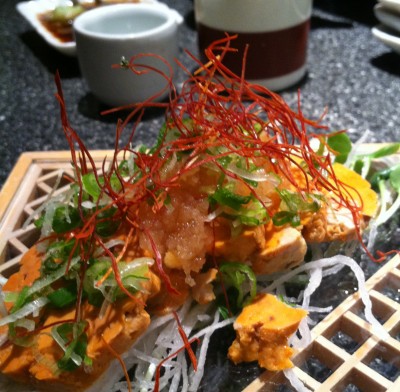 Miso Cod
2-3 black cod fillets (about 1 lb)
For the marinate:
1/4 cup sake
1/4 cup mirin
4 tablespoons white miso paste
3 tablespoons sugar
Method:
Mix the marinate ingredients thoroughly in a plastic container (with lid) and set aside. Save some for plating purposes.
Pat the fish fillets dry with paper towels and put them into the plastic container with the marinate. Cover the lid and leave to steep in the refrigerator overnight or for 24 hours.
Preheat oven to 400 degree F.
Preheat an indoor grill at the same time.
Lightly wipe off (with fingers) any excess miso marinate clinging to the fish fillets but don't rinse it off. Place the fish on the grill and lightly grill on both sides until the surface turns brown.
Transfer the fish fillets to the oven and bake for 10-15 minutes.
Add a few extra drops of the marinate on the plate and serve hot.
Cook's notes:
You can substitute black cod for see bass or salmon or any kinds of flaky fish fillets.
There are many different kinds of miso (red, brown, white, and more). Make sure you get white miso.
I like my miso cod more intense with the flavors of sake and miso, and that being said, the marinate sauce might be too watery for plating purposes as one of my readers pointed out. Heat up the sauce to thicken it if you wish to use it for plating. Or if you like, you can reduce the amount of sake and mirin to slightly less than 1/4 cup each.
Use 5 tablespoons miso if you prefer a deeper miso flavor.
This week, clear your plate!
Maria

Enjoy this special 8WomenDream Guest Contributor story submitted by new and experienced big dreamers throughout the world, edited and published to capture a dream perspective from different points of view. Do you have a personal dream story to share with 8WomenDream readers? Click here to learn how to submit dream big articles for consideration.
Note: Articles by Guest Post Contributors may contain affiliate links and may be compensated if you make a purchase after clicking on an affiliate link.