Last updated on May 17th, 2012 at 07:52 am
I know the Royal Wedding of Kate Middleton to Prince William was so two weeks ago, but I am keeping the Royal Wedding Dream alive by venturing into the happily ever after, the honeymoon.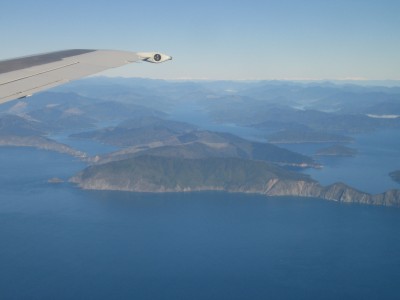 Somewhere in the South Pacific on my flight to New Zealand.
Much has been rumored about where Kate and William will celebrate their honeymoon. While the location is still undisclosed, we–and they, for that matter–can always dream, right?
The way I see it, sometimes our dreams can be too serious or too career focused. Nothing wrong with that. We just need to make sure we sprinkle in some "fun" dreams, as well, like thinking about where we or Kate and William should honeymoon.
As a travel dreamer, nothing appeals more to me than taking a break from time to time to dream about future vacations I need to add to my life travel list. Even if I don't make it there, it's travel eye candy for my dreamin' soul.
Here's my top five honeymoon destinations that could be the icing on the cake for the royal wedding.
Top Royal Wedding Honeymoon Destinations
1. Kenya, just north of Mount Kenya, which houses the hut where Prince William and Kate got engaged. Will they return to the seductive safari lands that sparked the wedding of the century? Could the royal wedding dream come full circle?
2. Seychelles. This tiny cluster of islands off the coast of Madagascar is pretty high on the rumor mill for the royal's projected pick. It's secluded, seductive and so romantic. Take a look.
3.St. Moritz, Switzerland, or anywhere in Switzerland, for that matter. The top of the world. The alpine playground for the elite. (I used to live here, so here's my soapbox.) If you haven't been, you must go at some point in your lifetime. It's truly heaven on earth. Kate and Will are no strangers to this Swiss ski town; they have been coming here in the past. Between the fresh mountain air and the cozy hot tubs on top of the mountain–the highest point in Europe, I believe these two can make their romantic flame burn even brighter here.
4. Lizard Island, Australia. It's a great diving spot for the Great Barrier Reef that includes 40 private villas. Prince William went there in March and reportedly said that he would love to come back, perhaps honeymoon there.
5. Maldives, just off the coast of India and worlds away from reality.
So what's your vote?
I put California in there because the royals will be making their first official visit there this July. Could it be honeymoon-worthy?
[polldaddy poll=5028273]
All and all, make sure you balance serious dreams with fun ones (even if they don't happen).
Even though I want to see these "world's best" spots, I truly believe travel should take you somewhere further. I leave you with this Dave Matthews quote, which sums up how I always feel about travel.
"Turns out not where but who you're with that really matters."

Married, divorced or single, what's your dream honeymoon destination?
TGIM,
Katie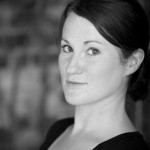 Katie dreams to complete her career transformation from corporate copywriter to world traveling health coach. In one year she'll document the launch of her wellness travel business, Real World Wellness, on 8 Women Dream. Follow her progress–or procrastinations–every Monday.

Enjoy this special 8WomenDream Guest Contributor story submitted by new and experienced big dreamers throughout the world, edited and published to capture a dream perspective from different points of view. Do you have a personal dream story to share with 8WomenDream readers? Click here to learn how to submit dream big articles for consideration.
Note: Articles by Guest Post Contributors may contain affiliate links and may be compensated if you make a purchase after clicking on an affiliate link.