Last updated on July 22nd, 2018 at 04:57 pm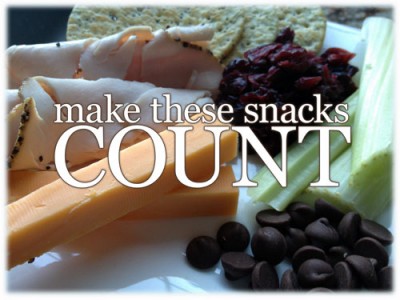 Snacks for Female Triathletes
As a female who achieved the dream to become a triathlete after the age of 40, losing the 80 pounds during the process redefined my relationship with food.
Food is essential to everything we do; it is not your enemy. What snacks you put in your body will support your ability to achieve your triathlete dream.
While everyone grabs snacks throughout the day for a variety of reasons, a handful of chocolate candy or bag of chips will only add calories and zap your energy.
What kind of snacks do triathletes consume?
You can eyeball your meal quantities, but when you track your snacking, it becomes painfully apparent that not all "snacks" are created equal. Ideally, you should weigh your snacks and bag them to get the real training value from your snacking.
The following video by television personality, food show presenter, Alton Brown, discusses kitchen scales:


The reason you eat snacks to avoid cravings and overeating at mealtimes. I strive to keep my snacks under 100 calories.
Here are 9 of the snacks I pack for work:
• Carrots – 9 oz (this may be 100 calories, but the quantity might be a bit much in one sitting!)
• Orange slices – 7 oz
• Dried cranberries – 1.1 oz
• Celery & Nut Butter – 5 oz of celery PLUS .5 oz of nut butter
• Chocolate Chips – .75 oz
• Cheese – 1 oz
• Lunch meat (varies wildly based on quality so check your labels) – 2 oz
• Wheat Crackers (all over the place–label check!) – 1 oz
• Light butter microwave popcorn – 1 oz (equals 3 cups which is about half the bag!)
Once you start checking labels something interesting might pop out at you. Serving sizes on the packaging is almost always ONE OUNCE, which is equal to 28 grams.
Try checking the labels in your pantry. What is a serving of potato chips? 1 ounce. Cheese? 28 grams = 1 ounce. Cereal? 1 cup = 1 ounce.
Learning what one ounce of your favorite food LOOKS like will make it easy to spot over-indulgences on your snack or meal plate.
Quick note: Please do not consider this a free-for-all on the tempting prepackaged snacks labeled "100-calories".  I  admit these snacks rate high in taste satisfaction, and that's about it. Empty calories won't help you achieve your triathlete dream goal.
Heather Montgomery

Heather Montgomery is a fitness writer, triathlete, and serial entrepreneur who is devoted to sharing what she has learned about becoming a triathlete after age 40. She uses her Metabolic Training Certification to help other women struggling to get fit in mid-life. She lives and trains in Santa Rosa, California, the new home of the Ironman triathlon. You can find her biking the Sonoma County wine trails.
Note: Articles by Heather may contain affiliate links and will be compensated if you make a purchase after clicking on an affiliate link.