Your iPhone is a bigger assistant to your fitness than you may think. Fitness and training iPhone apps have taken it to the next level by not only tracking your workouts, but helping you train and improve your own results.
My next step of my own personal goal is just 2 stort weeks away. The countdown to my next triathlon is helping me stay focused on all my training goals. Not exactly like cramming for a test, but close.
Even with these last few week preparation jitters, I had to share some great iPhone apps for my fellow budding triathletes to get to their next goals.
Dream workout iPhone apps for triathletes
Training logs are important for athletes of any level to keep track of their workouts. For triathletes, managing fitness goals in swim, bike and run are a challenge. This is one of the iPhone apps for triathletes that allows you to log details like power, speed and distance to capture exactly how far your training has come.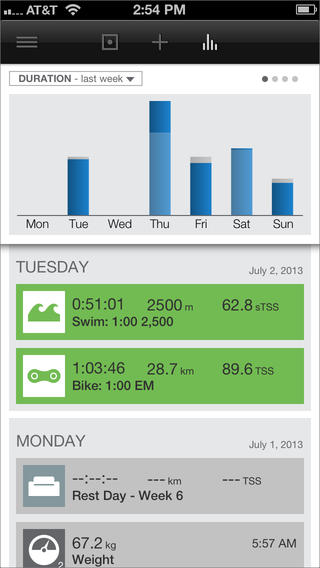 If you are looking for iPhone apps for triathletes to make it easier to plan your triathlon training and racing, TriAlly may be the one you are looking for. It includes a workout generator to keep your training both interesting and progressive. You can also use the calculator to get an estimate of your finish time no matter what the distance of your race. I love the fact it has a race-day checklist to help keep you organized.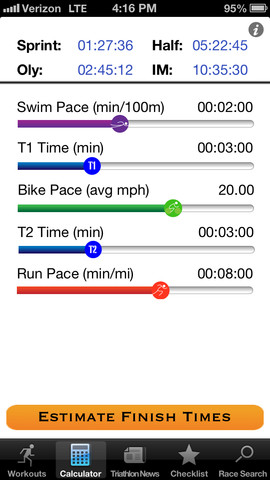 Swim was the toughest challenge I had in my first triathlon. After talking to several athletes it is typically what keeps some athletes out of attempting triathlon at all. This iPhone app offers help based on your input of your basic fitness level and provides training plans with over 20 drills including warm-up and cool-down sessions. Great resources like how-to videos and a glossary make this an easy choice to jump in and get wet.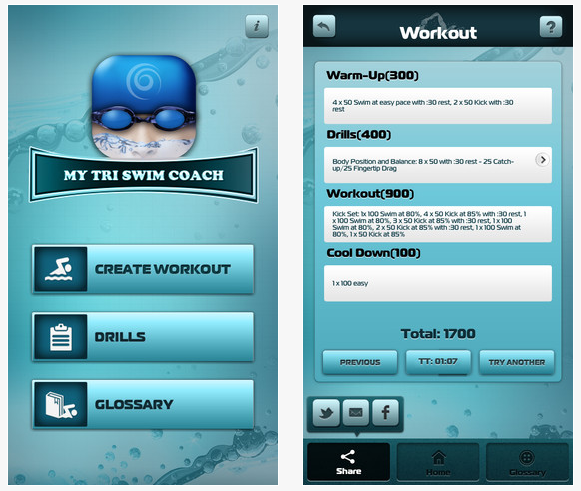 This would have been a great find for my first triathlon, and if you are on your way to your first tri, this iPhone app will help you reach your goal. A 12-week training plan is tailored to your own fitness level. You can log your workout, get tips on how best to take advantage of triathlon gear, learn about race strategy and race nutrition.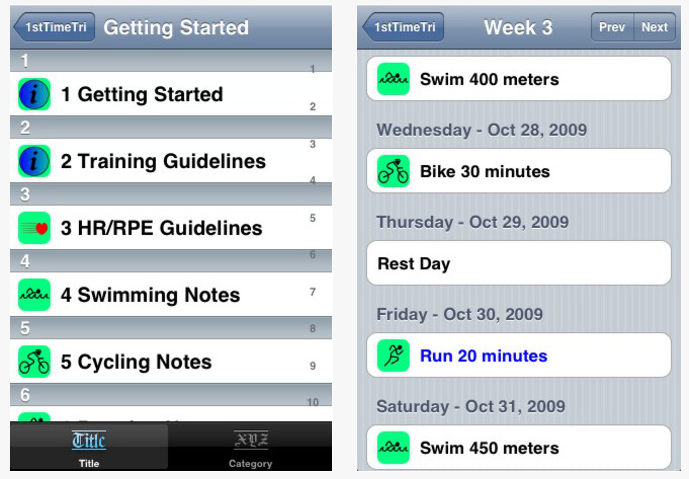 Great photography tells a wonderful story of triathletes in action in this beautifully designed iPhone app. Daily inspiration is delivered to help keep you going toward your triathlon dream, regardless of your ability. You are offered 365 triathlon tips and inspirational quotes, along with a time projector tool and race checklist.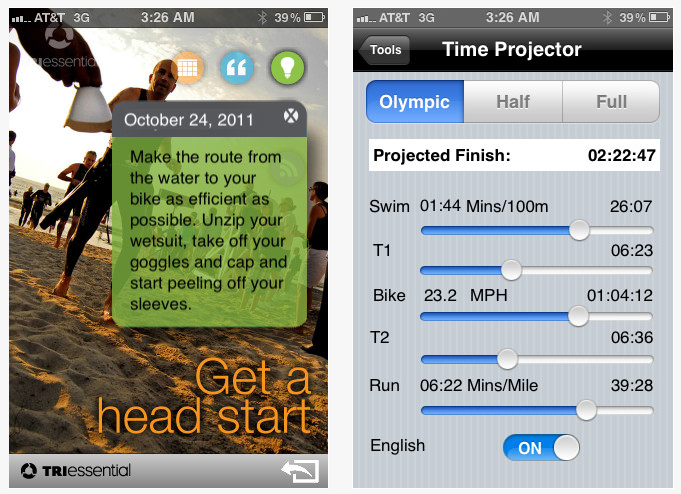 The right tools can help your dream workout
From post-it notes all over the house, to dog-eared books, every dreamer has their resources and ways to keep on track with their dream. These are some amazing tools that have been built around an incredible sport, triathlon racing.
What tools have you found to help you reach your fitness dream? Share in the comments!
Go get your fit on – Heather

Heather Montgomery is a fitness writer, triathlete, and serial entrepreneur who is devoted to sharing what she has learned about becoming a triathlete after age 40. She uses her Metabolic Training Certification to help other women struggling to get fit in mid-life. She lives and trains in Santa Rosa, California, the new home of the Ironman triathlon. You can find her biking the Sonoma County wine trails.
Note: Articles by Heather may contain affiliate links and will be compensated if you make a purchase after clicking on an affiliate link.