Last updated on June 17th, 2019 at 10:23 am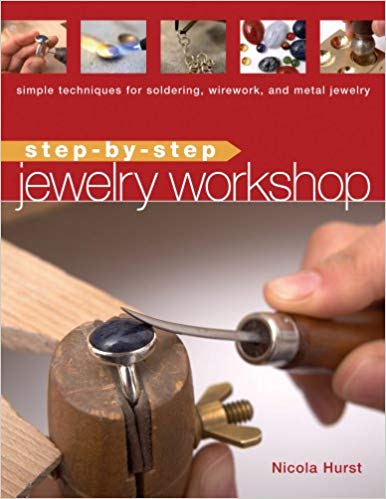 My big dream quest for creating multiple streams of income selling the jewelry pieces I design saw an uptick in sales when one of my fans referred people to my jewelry collection, and voila, several jewelry pieces are now sold.
Thanks to the increase in sales, I felt a renewed boost of creativity. Plus I need to replenish my stock. After spending 30 minutes de-furing my jewelry workstation chair (our kitty loves this spot), I  created a small collection of new jewelry pieces.
Getting back into jewelry production, using my tools, and developing new pieces caused me to remember a vital tip in jewelry design: quality equipment is the key to success.
The jewelry tools you should own to start making jewelry are Flat-nose pliers, hand file, nylon-tipped pliers, round-nose pliers, a ruler, some type of clipper, and wire cutters.
Here are 4 tips on the jewelry tools I use:
Tip #1
What type of beaded jewelry do you want to make? Like any creative endeavor, different types of jewelry requires different types of tools. Do you love wire work? If you do, then you will need to make some serious space for tool storage. Wire working tools include round nose pliers, needle nose pliers, and wire cutters of many sizes.
Looking to create beads on a string? You can get away with a good pair of scissors to cut the stringing material and a few specialized pliers like crimping pliers for crimping the ends of the jewelry. Once you figure out what you want to play with, you can start your tools list. The rest of my decisions should assist you in choosing the tools you need for the characteristics to make them work for you.
Tip #2
You will be handling your tools. A lot. Picking tools that are comfortable and easy to handle will make your jewelry creation process fun. Look for ergonomic shapes and test them in your hand. Most jewelry shops have samples they use around the showroom, or just ask if you can take them out of the package to see how they feel in your hand. If there are only a few dollars between the options, and the more expensive one fits like a glove, buy the more expensive!
Tip #3

Quality matters. Take it from me, after you spend $20 on some OK pliers, then create a huge divot in them by cutting hard wire, you will appreciate a higher-quality metal tool. Shop for soft and smooth finishes on the metal. Inexpensive tools can scratch the wire or beads as you work with them. Look for tools that are coated in rubber to avoid making a mess of the wire surface as you work, or even coat them yourselves after you buy them.
Tip #4
Buy brand quality. I know, generic has its appeal in both cost and ease of finding tools. Cheap and easy pliers are great for the first few dozen projects, but you would be amazed by how quickly their performance tanks. I have slowly replaced almost all of my former inexpensive generic collection of beading tools with the Beadsmith Super Fine Jewelry Pliers Ergonomic Tool Kit and I love how much easier jewelry-making is now.
Quality jewelry-making tools can even be purchased locally in some areas depending on where you live. My favorite local jewelry supply is Legendary Beads in Santa Rosa, California.
Here's some great advice from Professor John Ahr of the Online Jewelry Academy discussing his simple strategy to follow when deciding which tools to buy:
Don't be afraid to try an unconventional tool for your jewelry artwork. Just make sure to test your tool on copper or something you can afford to mess up. I'd hate to see you ruin quality pieces just because you decide to use knitting needles as a new jewelry tool idea.
Heather Montgomery
Just a note while I'm making money with my dream of creating more types of income, I've decided to begin training to be a triathlete. Crazy? Maybe, but it's another dream that has been nagging me for some time. So I'll soon begin also sharing what it's like to train to be a triathlete after the age of forty. Dreams should challenge us, right?

Heather Montgomery is a fitness writer, triathlete, and serial entrepreneur who is devoted to sharing what she has learned about becoming a triathlete after age 40. She uses her Metabolic Training Certification to help other women struggling to get fit in mid-life. She lives and trains in Santa Rosa, California, the new home of the Ironman triathlon. You can find her biking the Sonoma County wine trails.
Note: Articles by Heather may contain affiliate links and will be compensated if you make a purchase after clicking on an affiliate link.