Last updated on June 20th, 2012 at 04:16 pm
Cyber Monday is a marketing term born on November 28, 2005 from a Shop.org press release entitled, "Cyber Monday Quickly Becoming One of the Biggest Online Shopping Days of the Year". This marketing ploy was a long shot that shouldn't really have received any attention . . . except for some unknown reason, it did.
And the rest, as they say is history.
What does Cyber Monday have to do with dreaming big dreams?
Well, Shop.org . . .
1. Showed Fearless ingenuity: Shop.org went with a gut feeling about a marketing trend, bootstrapped off the idea of Black Friday and fearlessly launched the idea without looking back.
2. Seized the moment: Shop.org recognized a trend, which was more and more people shifting to shopping online. They contemplated how to ride that trend.
3. Ignored negative feedback: They received both positive and negative publicity and ignored the nay-sayers.
4. Stayed with it over years: The name, along with the trend took about 3 seasons to really begin to gain legitimacy.
Shop.org and Cyber Monday teaches dreamers to . . .
1. Be fearless when going after your dream. Find a way to feel your fear and do it anyway. Take a chance. Take a risk. Do something bold.
2. Seize your moments. Don't hesitate, don't "think about it", don't second guess your dream.
3. Learn to ignore the people who tell you it can't be done. Keep in mind what kind of feedback is useful (like people telling you how to fix a problem you are having) verses telling you to "just forget it"!
4. Give your dream time. Give your dream at least three years time. In 1987 when Jim Carrey was a struggling Canadian comic wrote himself a check for $10 million. He dated it Thanksgiving 1995 and added the notation, "for acting services rendered" and placed it in his wallet. It would take him 7 years to get there. Could you stick with your dream for 7 years?
As we roll into the holiday season I want to remind you to celebrate your traditions in spite of the economy, in spite of how things may appear. One of the best Christmas' I ever had was when Brian was 3. I was recently divorced and lost half of my household furnishings. It was going to be a lean Christmas.
On Christmas Eve I stumbled upon an old box in my bedroom closet filled with all the gold and dark green balloons leftover from my wedding 5 years earlier. For some reason I started to blow them up. Since they were party balloons and intended for helium, they blew up into something resembling huge golden eggs and giant dark green Christmas lights.
Brian was fast asleep in his bed. I blew up one balloon after another – for hours – until my entire living room was a sea of gold and green balloons. They sat at about 2 feet high across the room.
In the morning, I awoke to hear Brian squealing with giggles as he opens his bedroom door and begins wading through the living room, completely buried in a sea of balloons. I ran out of my bedroom and began throwing balloons into the air and we got so lost in play that we completely forgot that it was Christmas morning. We had the best time, and to Brian – Santa was magic.
To date, it is one of my favorite Christmas memories.
These winter holidays are about cuddling through the cold with those we love and remembering how precious this gift of life is. It's time to go after your dream. 2011 is coming fast . . . have you thought about making it your dream year?
Here's to Cyber Monday dream lessons and holiday memories.
What is your favorite holiday story?
Catherine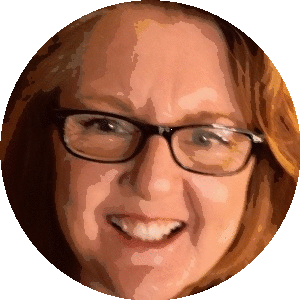 Catherine Hughes is the founder, content director and editor-at-large of 8WomenDream. She is passionate about helping women step out of their own way and strike out into a world waiting for their special talents. She's a published author and a former award-winning mom blogger. Catherine has helped companies both large and small create engaging web content, social media narratives, and unique blogging platforms. She claims to be a redhead, but don't hold that against her.
Note: Articles by Catherine may contain affiliate links and may be compensated if you make a purchase after clicking on an affiliate link.