Last updated on September 28th, 2017 at 02:21 pm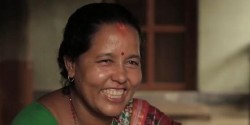 One woman can change the course of her life through something as simple as learning to read.
Chuna Devi, a Nepalese woman, was never sent to school, married off at 16, and made to feel that
"being born a girl is worthless."
But at the age of 47, she changed her and her daughters' lives by finally learning to read at a READ Center and starting a women's association. Today, her dream goal is to convince other women that it's never too late to learn and that education is key to self-empowerment.
Today, her dream goal is to convince other women that it's never too late to learn and that education is key to self-empowerment.
As 2013 comes to a close, we've had a year of media emphasis on stories of gang rape in India, female infanticide, bride burnings, and the shocking plight of Malala Yousafzai.
People are ready to hear about solutions.
By providing women with a safe space to read and learn about their rights, they can pull themselves out of poverty, isolation, and violence and become leaders of their families and communities.
Watch this video learn more about how women like Chuna are changing the course of their future —
http://www.youtube.com/watch?v=EN19au1tpsU
To read more about Chuna's dream,
click here
.
READ Global was inspired by a simple wish from a Nepalese trekking guide: to have a library for his village. Dr. Antonia "Toni" Neubauer, a former language teacher and education researcher, had traveled throughout Asia for decades with her adventure travel company Myths and Mountains.
Embracing the opportunity to give back to a part of the world that had filled her with so much joy, Toni harnessed her resources and founded Rural Education and Development (READ) Global in 1991 in Nepal.
In 2006, READ Nepal won the Bill & Melinda Gates Foundation's Access to Learning Award (ATLA), given annually to one organization globally in recognition of the innovative efforts to connect people to information. The next year, READ received a Replication Grant from the Foundation to bring its unique and sustainable model to Bhutan and India and expand in all three countries.
Today, READ has global headquarters in San Francisco, local country offices in Bhutan, India, and Nepal. Sixty-nine self-sustaining, community-owned READ Centers are transforming 199 rural villages in these countries, reaching more than 2 million people. 108 for-profit sustaining enterprises have been launched to promote the long-term sustainability and vibrancy of the Centers. (Source: readglobal.org)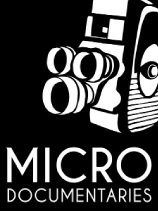 About the filmmakers: Micro-Documentaries has produced hundreds of short films around the world to help organizations increase their programmatic impact, advance legislation, exceed fundraising goals, take a world stage and fuel movements.
They are proud to work with a broad range of social and environmental innovators, including the Clinton Global Initiative, eBay's Social Innovation team and the Environmental Defense Fund, creating personal and powerful stories and original content in a way that is authentic, affordable and actionable.

Enjoy this special 8WomenDream Guest Contributor story submitted by new and experienced big dreamers throughout the world, edited and published to capture a dream perspective from different points of view. Do you have a personal dream story to share with 8WomenDream readers? Click here to learn how to submit dream big articles for consideration.
Note: Articles by Guest Post Contributors may contain affiliate links and may be compensated if you make a purchase after clicking on an affiliate link.