Last updated on June 23rd, 2011 at 10:26 am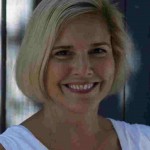 I received a lot of help creating my book proposal for "Confessions of an Undutiful Daughter" and learned first hand how elaborate the standard format for this manuscript shopping tool can be. It blew my mind that it ended up being about 35 pages long.
My readers know that I nearly had heart failure hitting the "send" button when I e-mailed it to a famous agent. Within a week I had a very thoughtful response within a kindly worded rejection.
The experienced writer in me knows I should think "One down — 99 to go!" and keep working. But in the days that followed I began to brood it.
When you finally wrap your dream in a bow and somebody else treats it like a gift of used cat litter it's tempting to sulk just a little tiny bit. And that's what I did last Sunday sprawled out on the couch, watching "To Kill a Mockingbird" for the 500th time.
My Lord Aunt Stephanie! You just about gave me a heart attack!
Yep. I was having my own personal Black Sunday with Boo Radley.
When I get my sulk on the only other person who has to suffer along with me is Mr. Wonderful, my husband of 15 years. We met when I was transitioning out of one career and fighting my way into journalism. My husband supported me in my journey. In those early days it seemed like each byline was toasted with champagne and a happy dance.
I remember us driving to a 7-11 late one night and asking the clerk to cut the cord on the bundle of papers to see my very first Sunday column in the S.F. Chronicle; then giggling all the way home. After we married I was a self-syndicated columnist; the kind of writer that readers treat like a trusted friend. Praise the writing gods I went on to work as a reporter for the past decade and my husband was proud of me whether I was getting in a cage with a wild animal or covering a fire.
My mentors, teachers and colleagues deserve all the credit for helping me become a real writer. But my husband deserves special thanks for always keeping the faith, especially when I struggled.
So — Surprise! Surprise! – Mr. Wonderful has banned any sulking at Wolfe House over one little rejection. Indeed, he sat me down and reminded me of all my past successes and told me that I need at least nine more rejections before I earn another 15 minutes of sulking.
Then he pointed to the stack of reader questionnaires on our dining room table and reminded me that I've got a lot of work yet to accomplish. Apparently, it's not enough to hunch over these questionnaires with a highlighter and a box of Kleenex. I have to rewrite them into smooth narratives too.
You've got amazing stories to tell. These voices cover every aspect of your topic and they trusted YOU to translate them, finish the book and get it published, Mr. Wonderful said.
Until next non-black Sunday,
Rayne Wolfe's dream is to write her first book Confessions of an Undutiful Daughter by the end of 2011. She completed her dream journey May of 2011 on 8WD after a year living her dream. You can find her at Toxic Mom Toolkit on Facebook.

Enjoy this special 8WomenDream Guest Contributor story submitted by new and experienced big dreamers throughout the world, edited and published to capture a dream perspective from different points of view. Do you have a personal dream story to share with 8WomenDream readers? Click here to learn how to submit dream big articles for consideration.
Note: Articles by Guest Post Contributors may contain affiliate links and may be compensated if you make a purchase after clicking on an affiliate link.