Last updated on September 21st, 2022 at 01:35 pm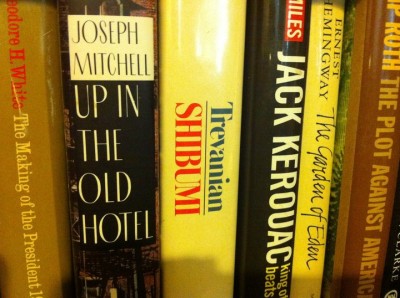 Ever since I was a very little girl, writing books and becoming a "famous author" was a big dream, the one I'd always return to, the one that feels like part of my soul, imprinted on my cells somehow, part of who I am.
When I was the "smart girl" in all my classes, wearing glasses and with bad feathered haircuts, long before my days of being a cheerleader or professional dance instructor and feeling comfortable in my body or even (dare I say it) sexy, books were friends I could turn to no matter what.
I'd disappear into books when I needed to get away and live an alternate reality, when my brain, always hungry to learn more, needed to be fed something new about other cultures, how other people lived, and even other worlds.
I'd read under the covers with a flashlight late at night sometimes so my parents wouldn't catch me staying up late. I devoured books. They were my constant companions.
Later, partly by sheer force of will, and partly because it was just time I think in personality metamorphosis for me to "become the butterfly," I would learn to love this real world even more than books. I started to love being around people, traveling, and experiencing life, even more than I loved hiding in a book.
Instead of reading about other people living their big dreams, I started to live the dream myself, traveling and then writing about it, sharing my happy experiences with others, through speaking, writing, and publishing.
I was a freelance journalist starting right after college, writing mostly for local and regional journals, covering art beats and writing about other artists who inspired me, especially dancers and writers, people who were making a living already through my primary passions.
Yet it would take years for me to have the courage to make the leap to working on an actual book. That still seemed daunting.
Making The Leap Again 
Now, I'm at a point where I need to write a book proposal again for my current book, which has the working title, Burning Down the House, and which I have been working on as my primary dream. It's my "phoenix rising" story of my own journey of overcoming post-traumatic stress disorder with the help of so many spiritual teachers, guides, and friends, and moving from fear to peace and joy.
Luckily, I've been through the process of writing a book proposal before, so at least that part is less daunting than it otherwise might be.
The first opportunity to write a book proposal came unexpectedly. It was back in 2006 after I'd moved to San Francisco to work for the mayor there. I was doing private sector strategic planning once my government contract ended yet I wanted to somehow channel my passion for public sector work, and my obsession with the mayors I'd studied for years, admiring their work and ability to transform the urban arena, to make a difference in the world.
I thought, why not write a book about my favorite mayors, so I get to use my writing talents and my public service training and background?
I hadn't fleshed the idea out fully yet and was just letting the seed germinate. All that I knew was that I wanted it to be an inspirational book and that I wanted to write about Martin O'Malley, former mayor of Baltimore and now governor of Maryland, and Cory Booker, then the new mayor of Newark.
I had absolutely no idea how to go about writing a book and making the whole process happen, so I sent a quick email to a dear friend from graduate school who was a published author. I wrote a few sentences about the book idea and said – what do you think? and how do I even get started?
The email I got back made my heart stop for a second. My girlfriend had forwarded my email to her agent and wrote, "Lisa is brilliant and amazing and anything she does will be incredible" (or something close to that effect). She asked her agent to take a look at my book idea.
What Now?
I gulped. I reminded myself to breathe. What on earth was I supposed to share with this agent, when I wasn't even completely sure what I wanted to do yet? I mustered up the courage to write back, thanking my friend for connecting me, and fleshing out the book idea a bit more. I was terrified as I hit send.
The agent wrote back promptly and let me know she'd be happy to look at a proposal after the holidays (it was early December at the time). Gulp! Now I needed to write a proposal! It was time to hit the bookstores and buy all the books I could find on writing a book proposal. And, I wrote to other author friends and said, "Help!"
Six weeks later, with a lot of time, effort and feedback I produced a 25-page proposal for Believe: Hope for America's Cities. I was pretty proud of myself. And off it went. I received an envelope back in the mail about 10 days later, with a note from the agent. She said my proposal was excellent and timely, and well-written. Wow. That part was great.
She said she wouldn't be able to represent me herself as I didn't have enough of a "platform" yet, wasn't a well-known politician or author myself, and might want to consider partnering with one of the above to write the book. Or, she said, just keep sending it out to other agents and maybe someone else would feel differently and take a chance on it.
I didn't have the self-confidence at the time or the drive to keep sending that one out. I moved on to other projects and figured it wasn't time. Now, I can see that more persistence might have made a difference back then.
More importantly, I can learn from that experience, tap into what I learned in writing a book proposal the first time, and get a book proposal out there now for my current book. It's time.
Writing A Book Proposal
These tips are as much for me as they are for you as I embark on the book-proposal journey again. Here is what I learned the last time around that I will put into action again. Wish me luck.
1. Learn from the experts.
There are countless books out there about how to write a book proposal. Go out and buy some. I poured through several before leaping in the first time and will review them again this time around.
2. Research other books in the field that are similar to yours.
Spend time in bookstores, checking out books in the section that represents the genre you have chosen for your book. One part of a book proposal is showing that there is demand for the type of book you will write, and at the same time being able to differentiate your book from others in the field. Familiarize yourself with what's out there.
3. Be willing to write a shitty first draft.
Anne Lamott in her wonderful book Bird by Bird talks about the importance of being willing to have your first drafts be a mess. After all, you can always revise. This is true of books, blogs, and book proposals. Just get something down on paper and make it better as you go.
4. Get plenty of feedback.
I reached out to author friends and asked other family and friends for feedback. Would this proposal make them want to read or buy this book? What was missing? What wasn't clear? Think about who in your circles might be able to give you some thoughtful feedback, and don't be afraid to ask for help.
5. Be proactive in creating a plan for how you will market your book.
Agents and publishers these days especially want to be sure that your book will sell, and that you will be involved in getting it out there. Brainstorm as many creative ideas as you can as to how you will effectively market your book, from social media to book tours to blogs to public speaking to teleclasses or workshops. Make it clear that you are willing to work hard to make your book a marketplace success.
6. Have fun with it.
We also live in an era now where many famous authors self-published first before finding a publisher willing to take on their books. The worst-case scenario is that you eventually decide to self-publish and market the book yourself. The best case scenario is that you find an agent willing to take it on and that over time book flies off the shelves. You will never know unless you try, and you really have nothing to lose, so might as well make the process joyful.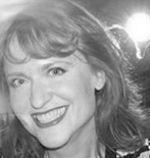 Lisa Graham is an inspirational writer, life coach, motivational speaker, and globe-trotter whose passion is to help others to find happiness and meaning their daily lives. A political activist at heart, Lisa would like to empower more women to run for political office as a way to create positive change in the world. You can find her on the Madam President Project or watch her TEDx speech on YouTube.
Note: Articles by Lisa may contain affiliate links and may be compensated if you make a purchase after clicking on an affiliate link.