Last updated on July 13th, 2022 at 04:55 pm
I thought it might be useful for me, as someone who can say that I have achieved my lifelong dream of actually writing my first book, to share some ideas and thoughts about how exactly I got that done. Because living our dreams is only partly about ideas and inspiration, and then becomes about doing the work and showing up.
Perseverance and courage in the face of challenges and doubt are what make living our dreams possible. We just have to keep slogging through sometimes until we make the dream a reality, even in those moments when it doesn't feel entirely inspiring.
The steps I used to live my published author dream could apply to any dream. As is the case with any dream, I took inspiration, just an idea at first, planted the seeds, watered them, shined my light on them, and let them bloom and blossom into the full-blown flower of a dream turned reality.
How to write a book in a year
1. Make A Commitment
I made a complete commitment that this was going to happen, period, no matter what events were occurring in my life, no matter whether I was feeling happy or sad, no matter who moved in or out of my life. I would finish this book in one year, period. End of story. Committed, 1000%. Completing the book was my number one dream, goal, and commitment to myself for last year.
2. Build A Dream Team
For me, this started with hiring my writing coach, the awesome best-selling author Ellen Sussman, for her "Memoir-in-A-Year" class. Since my goal was of course to write a memoir in a year, this class seemed perfect, and it was.
3. Take Baby Steps
My writing coach held us accountable to write a certain number of pages per month. The recommended segment to write each month was 25 pages. This is less than a page a day. Sounds doable, right? If I could just make myself sit down and write one short scene, 1,000 words, a few pages at a time, a few times a week, certainly this would somehow grow into a book, eventually.
4. Let Go Of The Need for Perfection
This for me was the most challenging part of living my dream. By nature, I have been a perfectionist seemingly since birth. I don't remember ever not feeling the need to excel, to "get it right." I was like that as a very little, very nerdy, overachieving girl. So of course writing a book unleashed in me the great desire to write lyrical, swooping, gorgeous, Nobel-Prize-worthy sentences and to make it the world's best-selling book in history. You try writing a paragraph with that kind of pressure on your shoulders. My writing coach helped me to give myself permission to write a "shitty first draft," as author Anne Lamott teaches in her great book on writing, Bird by Bird. The great thing about writing is that you can rewrite and edit.
5. Create and Respect Deadlines
Because I had the structure of being in a writing group with a coach, I had some deadlines imposed upon me, and others I created. I didn't always meet the exact page count I had hoped to by a particular deadline, but there is something about that clock ticking that tends to get the fingers flying.
6. Carve Out Time And Space To Live Your Dream
Perhaps the greatest gift I gave to myself in this past year was to set aside a full week right before the book was due to my writing coach in which I had no other tasks, assignments, or responsibilities except to write. Now, I realize that I am spoiled in that I could create that space in my professional life, that I don't yet have children who needed my care, that my boyfriend was away at the time – I could make it happen. Yet if truly committed most of us can carve out some time and space for our dreams, even if it's just a weekend or a few hours. I had the luxury of taking a week to write at a lake house, and it was magical.
7. Write When the Spirit Says Write:
Of course, sometimes you have to sit your butt down to write when you don't feel like it at all. And then there are those magical inspired moments when you are completely engaged in the story you are telling, and the words just pour out of you. At that lake house cabin, I somehow wrote an additional 187  pages – in one week! Granted I had no distractions and had the space and time to simply write. Yet I just flowed with it and let the creative juices spill onto the page. It was almost as if I were possessed. I rolled with it.
And then, the day will come when you are done.
As Virginia Woolf wrote in A Writer's Diary, "And I have just finished, with this very nib-full of ink, the last sentence of The Waves. I think I should record this for my own information. Yes, it was the greatest stretch of mind I ever knew; certainly the last pages; I don't think they flop as much as usual. And I think I have kept starkly and ascetically to the plan. So much I will say in self-congratulation. But I have never written a book so full of holes and patches; that will need re-building, yes, not only re-modeling. I suspect the structure is wrong. Never mind."
I am right now where she was when she wrote: "I am in rather a flutter – proofreading. I can only read a few pages at a time. So it was when I wrote it and Heaven knows what virtue it has this ecstatic book."
Who knows what virtue it has, this ecstatic book
Time and readers will tell.
Lisa Powell Graham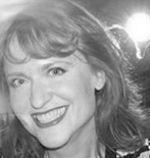 Lisa P. Graham is an inspirational writer, life coach, TED motivational speaker, and globe-trotter whose passion is to help others to find happiness and meaning in their daily lives. A political activist at heart, Lisa would like to empower more women to run for political office as a way to create positive change in the world. You can find her on her website or watch her TEDx speech on YouTube.
Note: Articles by Lisa may contain affiliate links and may be compensated if you make a purchase after clicking on an affiliate link.