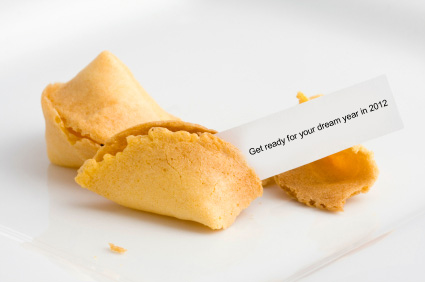 When you are working on product launch dreams so many questions on the details will come up daily. If you need some reminders on how to stay on track, or occasionally take a detour to keep your sense of humor intact, check out these Top 8 Product Launch Dream Posts.
What is your million dollar idea? I keep notebooks filled with ideas for products and new technology. Having the time to implement them and knowing which one to work on are my biggest issues. I have received some great advice about making a million dollars and I've compiled most of them below for you to review. [Read more…]
When I am stressed about my dreams, I like to bake. And bake anything that might be thought of as not good for me. My stress is monumental and I am tired of worrying about work, money and running a business. I figured a massive dose of Rice Krispies Treats might just be the toxic sugar coma I am looking for to lull me to sleep and forget my stress. [Read more…]
I remember drooling on the Saks Fifth Avenue jewelry counter when I first saw the work of an inspirational jewelery designer. I became obsessed and motivated to learn how to make jewelry. The jewelry captured the idea of reaching into a treasure chest, long buried in the sea, and the beautiful tangle that you would be holding in your hand if you reached in and grabbed a handful of jewels. But I blew it. [Read more…]
As a small business owner, there aren't many opportunities to get a pat on the back. Small business is such a huge part of my product launch dream — from couture jewelry sales to web solutions for fellow business owners. That's why I thought I'd share an important event we all overlooked a few short weeks back. [Read more…]
There is a wealth of brilliance in the marketing efforts of the film "The Help". The incredible story and cast made for an easy sell to get me to the theater. Not only does the diverse cast shine on the big screen, but the diverse audience makes for a new marketing opportunity. Making the film a draw for a wider audience has shown up in some interesting ways. [Read more..]
As part of our humongous goal-setting session, my husband/business partner Ray and I threw all the tools we might need on to a table. We gathered books with pages already marked for reference along with worksheets from courses I've taken and online sites – both free, and membership. We stacked all the scraps of paper where where one of us madly scribbled ideas while the other was driving. So how do you start to gather and organize these ideas that may have been thought of last week, or even, last year? You begin by organizing your ideas. [Read more…]
I understand the concept of the vision/dream board idea, but I always put the idea in the category of I'll-get-to-it-later. At our last 8 Women Dream get-together one of our dreamers brought pretty and fun portable vision board books for us to fill. Her gift made me decide that it was time to create my very first vision board. Having a vision board or "dream board" will help keep me focused on cloudy winter afternoons when I want to go take a nap. [Read more…]
Entrepreneurs are often mistaken as workaholics. We may all need a little couch time to manage the stress, a coupon for therapy may spoil the joy of Christmas morning. How about a gift that can enhance your workday, or offer a welcome break? [Read more…]
Keep all your product launch dreams on top of your 2012 list.
Happy New Year – Heather

Heather Montgomery is a fitness writer, triathlete, and serial entrepreneur who is devoted to sharing what she has learned about becoming a triathlete after age 40. She uses her Metabolic Training Certification to help other women struggling to get fit in mid-life. She lives and trains in Santa Rosa, California, the new home of the Ironman triathlon. You can find her biking the Sonoma County wine trails.
Note: Articles by Heather may contain affiliate links and will be compensated if you make a purchase after clicking on an affiliate link.