Last updated on April 2nd, 2012 at 01:16 pm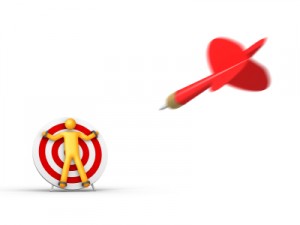 There is nothing more exhilarating than the moment when you are trying something new, expanding your horizons! And there is nothing more depressing than that moment passing with out the results you were expecting.
Whether we know it or not, we are launching everyday
Not every launch has to do with product. Are you editing your book? Pre-Launch phase. Did you just fine-tune your blog post till it sings?  Launching. Have you just updated your resume? Pre-Launch phase. Did you just get an amazing job offer based on that updated resume? Lauched.
Every great idea we have will NOT make it to market successfully. Don't take it personally. Just because you get it there, doesn't mean it will stay. Remember Coca-Cola C2? Yeah, me neither. I wasn't their target market anyway – male, 20-40 years old who wanted a diet cola that wasn't as feminine as Diet Coke. As it turns out, guys didn't like it either – give them full taste AND no calories please – so don't look for it on your grocery store shelf.
So… you have the next big idea
Harvard Business Review's article on "Why Most Product Launches Fail" offer some great examples of products that just couldn't cut the launch process:
Less than 3% of new consumer packaged goods exceed first-year sales of $50 million–considered the benchmark of a highly successful launch. And products that start out strong may have trouble sustaining success
Not all of us are trying to launch a consumer product, but you can still use and adapt these product launch mistakes to make sure you avoid them.
1. No market research has been done – Your idea or product rocks! You believe in it! Now go get some real feedback to make sure you aren't in a fantasy land.

2. It was built, and there goes our budget – Your product was created, but the budget for maketing, selling and launching is non-esistent.
3. It's so cool that no one gets it – If you are so on the bleeding edge to create a new category of product for a consumer, be ready for a major educational curve to get them to buy.
4. The target market that missed its mark – You are sure that the 20-80 year old set will love it, so your marketing campaign covers all the bases. And misses them all.
5. Order it on our website – If this is your primary ordering solution, make sure the description is clear. Oh, and that it will actually process the order.
6. It's on the shelves too late – Are you basing sales on a key selling season? Timing is everything so make sure it's out there and ready in time.
7. Marketing budget blues – The launch went great! What, there was supposed to be money left over? Make sure you can sustain the marketing campaign.
8. Great PR and Ads but no social media – The marketing budget has got to include social media in the mix. Where else do you expect to get direct honest feedback if not from Facebook? You got to be there to get it though.
9. Watch those fads – Unless your gizmo is somehow related to an Apple product, be careful of fads. You never know when it may sizzle, along with your sales.
10. Looks great. Now show me how to use it – You can stand out from the crowd and be unique. Just make sure that the product makes sense once it's in the hands of the buyer.
Do you recognize a few of these from your past adventures?  I've had the opportunity to mix and match these mistakes over the last 10+ years of launches, so I feel your pain.
It's hard not to let the dream of a product launch take off on it's own, but if we take a minute to admit we aren't always objective with our own ideas, we might save ourselves the pain of one of these product launch mistakes.
– Heather
Heather's dream is to have multiple streams of income, starting with launching an e-commerce website that showcases her couture jewelry, which are crafted by her. You can find Heather online at For Your Adornment and Twitter And Beyond Dot Com. She also teaches Social Media tactics for business, besides being CEO of her own web design company. Heather's post day is Friday.

Heather Montgomery is a fitness writer, triathlete, and serial entrepreneur who is devoted to sharing what she has learned about becoming a triathlete after age 40. She uses her Metabolic Training Certification to help other women struggling to get fit in mid-life. She lives and trains in Santa Rosa, California, the new home of the Ironman triathlon. You can find her biking the Sonoma County wine trails.
Note: Articles by Heather may contain affiliate links and will be compensated if you make a purchase after clicking on an affiliate link.