Last updated on April 2nd, 2012 at 01:19 pm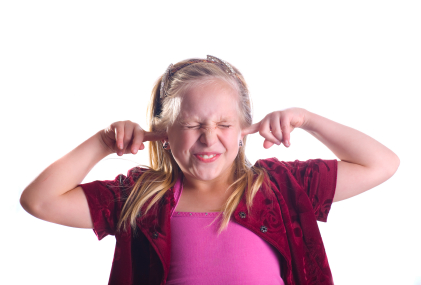 A few weeks ago in my post Dream Help: Top 10 Product Launch Mistakes To Avoid, I covered several mistakes that would easily take a product launch down the road of disaster.
A lot of those tips were focused on a physical product launch. While I would love to invent the next gizmo that will rule the world, I do not own Apple. That's why my focus has primarily been digital products and online product launches.
The number one item on my list of product launch mistakes to avoid was that no market research was done. We all have this innate assumption that we know what our market needs. Your inner dialogue my run along the lines of "It's the perfect solution and I know they are going to love it!".
If that sounds very familiar, you are not alone.
Just so we are clear on what market research is, I thought I'd let Entrepreneur.com help us out.
Market Research
Definition: The process of gathering, analyzing and interpreting information about a market, about a product or service to be offered for sale in that market, and about the past, present and potential customers for the product or service; research into the characteristics, spending habits, location and needs of your business's target market, the industry as a whole, and the particular competitors you face.
This can be a huge endeavor, or you can boil it down to one simple idea.
Ask your audience what they want
Even if you don't have an excellent platform like 8 Women Dream to post your ideas and gather feedback from, you can start to gather information from your market using these tips.
Use someone else's audience: Request to run a survey to their audience,  via their blog, Twitter or Facebook. Offer something in return to create an incentive for people to give their opinion.
Hang out where the issues are: If there is a problem, someone is talking about it. Forum are the place to hang out to hear about what people are complaining about with specific issues in your niche.
Interview typical people: They may be a little harder to locate, but you can interview in person, or even online, a few ideal people who represent your niche. You will get some amazing insight on the problems they need to have solved with your product
Survey with a purpose: Ask specific questions that delve into the the main problem and frustration your audience may have with the issue your product is planning on solving. This is the best way you can get a clear idea of what they really want. Keep it to about 5 questions. It may be a good time to ask what they are willing to pay for a solution to the problem so you have a head start on your pricing model.
Do this first
Knowing this information before you even start to formulate create your next digital product can help you drive it in the right direction. You may find your audience is craving information you never thought about.
This is the golden nugget when you start to build your marketing materials around the product. You will already know how to target the hot button issues your product solves.
– Heather
Heather's dream is to have multiple streams of income, starting with launching an e-commerce website that showcases her couture jewelry, which are crafted by her. You can find Heather online at For Your Adornment and Twitter And Beyond Dot Com. She also teaches Social Media tactics for business, besides being CEO of her own web design company. Heather's post day is Friday.

Heather Montgomery is a fitness writer, triathlete, and serial entrepreneur who is devoted to sharing what she has learned about becoming a triathlete after age 40. She uses her Metabolic Training Certification to help other women struggling to get fit in mid-life. She lives and trains in Santa Rosa, California, the new home of the Ironman triathlon. You can find her biking the Sonoma County wine trails.
Note: Articles by Heather may contain affiliate links and will be compensated if you make a purchase after clicking on an affiliate link.