In my exploration over the past month of the book, Heart of the Visionary, I am currently looking at the financial side of funding your dream.
Everyone loves to make money, but many of us have a lot of feelings wrapped around money's value in our lives and how we treat it.
Money in itself will not make you happy, nor will pursuing it for the sake of having it give you a wonderful life. Because when you pursue money, just because you want more of it, you will never have enough. You will always find a reason to be sad that you don't have enough money.
It's a depressing way to live life.
It's more important that money be a by-product of doing what you are passionate about. When money and your dream collide to create success it's a perfect life. Either one without the other leaves you feeling desperate and unfulfilled.
This is why it's important to look at your relationship to money and place a value on your dream.
You need to know your worth and ask for that sum.
But it's not always as easy as it looks.
This week, one of our dreamers was talking about the financial side of her dream and I interrupted her and asked her what she was worth an hour. She answered, "I don't know." This is an all-too-common answer for entrepreneurs and dreamers alike.
I understand –I've done this myself.  What's even more interesting is when you decide your hourly worth, what the voices in your head begin to tell you about the value you've set. You can really see your thoughts about money is related to your self-worth.
Knowing your monitary worth doesn't mean that you don't offer your product or services for free. Sometimes you have to offer something free in your dream life to get the word out and get your dream jump-started, but this still doesn't mean that you shouldn't know your value and understand the dollar amount that you are giving away in time.
In the Heart of a Visionary, Shiloh McCloud, has a great money research project that all dreamers should complete.
The challenge is to go to a bookstore, or to Amazon.com and find 5 books about making money. If there are advice books at making money at your particular dream, look at those too. Look for essential wisdom, something you have not heard before, or something that strikes you as powerful. If you find a book you really love, go with your gut and buy it. If not, take great notes (use the preview in Amazon or Google books to read passages) from the books.
One of the books I purchased as part of this project was Internet Marketing The Full Story. Since I choose to make my dream money online, I want to see what others have discovered about running financially successful websites.
And what does this author say at the start of his book?
"Before you begin, know your business numbers. With them, you know how much you can afford to spend gaining a new customer. Worth out how much you are worth to the unit of 1 minute. If you are happy to spend that amount per minute on your web person (or whoever you want to pay to help you) do it. If not, don't"
There's that "know your value" equation again.
The other 4 money books I am looking at are –
1. The Millionaire Next Door: The Surprising Secrets of America's Wealthy

The bestselling The Millionaire Next Door identifies seven common traits that show up again and again among those who have accumulated wealth. Most of the truly wealthy in this country don't live in Beverly Hills or on Park Avenue-they live next door. This new edition, the first since 1998, includes a new foreword for the twenty-first century by Dr. Thomas J. Stanley.
2. Positioning: The Battle for Your Mind
The first book to deal with the problems of communicating to a skeptical, media-blitzed public, "Positioning" describes a revolutionary approach to creating a "position" in a prospective customer's mind – one that reflects a company's own strengths and weaknesses as well as those of its competitors.Writing in their trademark witty, fast-paced style, advertising gurus Ries and Trout explain how to: make

and position an industry leader so that its name and message wheedles its way into the collective subconscious of your market – and stays there; position a follower so that it can occupy a niche not claimed by the leader; and, avoid letting a second product ride on the coattails of an established one.
"Positioning" also shows you how to: use leading ad agency techniques to capture the biggest market share and become a household name; build your strategy around your competition's weaknesses; reposition a strong competitor and create a weak spot; use your present position to its best advantage; choose the best name for your product; determine when – and why – less is more; and, analyze recent trends that affect your positioning. Ries and Trout provide many valuable case histories and penetrating analyses of some of the most phenomenal successes and failures in advertising history. Revised to reflect significant developments in the five years since its original publication, "Positioning" is required reading for anyone in business today.
3. The Trick to Money Is Having Some

In this book, Stuart Wilde shows you that money is merely a form of energy, and that the difference between having it and not having it is merely a small but subtle shift in consciousness (in fact, one woman claims she won $1.7 million in the lottery using the techniques presented within these pages).
Like his other highly successful books, this work is chock full of useful information and practical ideas. His breezy and comical style makes for effortless reading as you plot your path to complete financial freedom.
4. The Secrets to Ebook Publishing Success (<<— click on this link for a nice surprise)

The Secrets to Ebook Publishing Success reveals the best practices of the most commercially successful self-published ebook authors. This ebook is a must-read for every writer, author, publisher and literary agent. Learn 28 best-practices you can implement today at no cost. These secrets will help you become a more professional, more successful writer and publisher. Share the secrets!
What are your plans for money and your big dream? Are you willing to face your financial reality and do something this week to change your money patterns?
I'll be reading all my books…
Catherine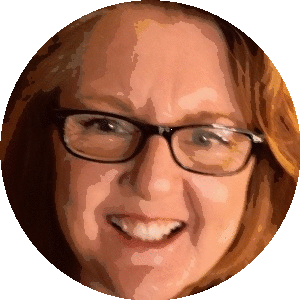 Catherine Hughes is the founder, content director and editor-at-large of 8WomenDream. She is passionate about helping women step out of their own way and strike out into a world waiting for their special talents. She's a published author and a former award-winning mom blogger. Catherine has helped companies both large and small create engaging web content, social media narratives, and unique blogging platforms. She claims to be a redhead, but don't hold that against her.
Note: Articles by Catherine may contain affiliate links and may be compensated if you make a purchase after clicking on an affiliate link.