Last updated on May 23rd, 2012 at 03:00 pm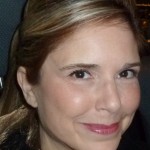 For the past few months I've been threatening to pack my bags and fly to Iowa to do research on my birth mother and her family for my memoir and toxic mother book and although you may not consider a 10-hour flight with two lay-overs a dream trip, I guess do.
Well, sort of.
Having never had a reason — other than conception — to be in the Midwest, I've been poring over maps and laying plans for a flight into Des Moines and six days visiting my grandparents farm, (even if it's now a parking lot), my mother's high school (still there, I checked), the library to look at yearbooks for five siblings, and the county records offices to check property rolls.
Of course no family research trip would be complete without a trip to the local small town newspaper morgue to see what, if anything, put them on the pages.
My adorable and protective husband says that this should be a two-day trip, tops. That nobody in their right mind would spend a week in Iowa. I love my husband. He worries about me, and my state of mind.
But if I'm only going to Iowa once, I need a week. Plus any free time I can use to expand, edit, cry over and rewrite chapters in my first book "Confessions of an Undutiful Daughter." I might actually get some work done on my new Mac!
Coincidentally, my friend Katherine the historian/librarian invited me to an author talk at a local college by Abraham Verghese, a Stanford doctor of Indian descent who grew up in Ethiopia. You know Katherine, she's the one who always laughs as me when I confess that I think I have no friends.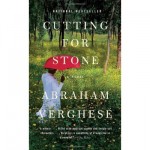 This best-selling novel, "Cutting for Stone" was the One Book, One Community choice for Marin County this year. It's kind of neat. Libraries and independent booksellers promote one book for a community read and then there are all sorts of events that link to the book. For example, there have been Ethiopian food nights at restaurants; Indian dancing at community centers.
NPR's Forum host Michael Krasny was the interviewer and Verghese began to chat about the importance of geography in storytelling. (Which reminded me that one of my favorite authors Mark Arax also emphasizes geography.)
The main characters in Verghese's book are male twins born to a Carmelite nun and nurse living in Ethiopia. One grows up in one place while the other grows up in an entirely different place and environment.
"Geography is destiny. They told us that in medical school that Freud said that and I thought that was so fascinating," he said.
Only his medical professor had it wrong. Freud said a lot of wise things but that wasn't one of his observations. Verghese later learned that it was Napolean who coined the geography is destiny line — and he said it referring to battles.
I could nearly physically feel my thinking shift from this dreamy sort of what if arena when it comes to your birthplace to feeling that understanding how the geography of your life effects you is a worthy battle; a difficult introspective task worth tackling.
As that sank in I wanted to lean over and hug my friend Katherine. She helped put me exactly where the universe needed me to be to plant that thought in my head on the eve of my dream trip. Isn't the universe amazing?
It was a hot, humid, full house and we were in the second to last row up in the rafters. By the end of the evening most people were fanning themselves with any piece of paper they could find. I think I was feeling warm with excitement that my trip to Iowa is not dopey waste of time; not another exercise in picking at an emotional scab.
No, my dream trip to Iowa is exactly what I need to do now.
I will be packing energy, focus and confidence that I have every right to explore anything I want to that relates to my bloodline. My birth family may have kept me a secret in their tiny town, but you know what? A person is not a secret and I have no secrets to keep for them.
In my life I've met a lot of different kinds of people. I'm the only person I know that has never looked into the eyes of another human being to whom they are related by blood. I have relatives in Iowa whether they know it or not and if I can find one – – even if I have to ambush them in a Wal-Mart parking lot – – that encounter could be profound for me. And I have a sneaking suspicion that this trip will grant me even more grace to be profoundly grateful for my very Dickinsonian life.
My departure will take place in mid-May. So when I'm dragging my carry-on aboard the second connection I'm going to tell myself: geography IS destiny — to give myself courage. I think I'm going to need it.
Rayne Wolfe's dream is to write her first book Confessions of an Undutiful Daughter by the end of 2011. She completed her dream journey May of 2011 on 8WD after a year living her dream. You can find her at Toxic Mom Toolkit on Facebook.

Enjoy this special 8WomenDream Guest Contributor story submitted by new and experienced big dreamers throughout the world, edited and published to capture a dream perspective from different points of view. Do you have a personal dream story to share with 8WomenDream readers? Click here to learn how to submit dream big articles for consideration.
Note: Articles by Guest Post Contributors may contain affiliate links and may be compensated if you make a purchase after clicking on an affiliate link.