Last updated on January 22nd, 2019 at 02:56 pm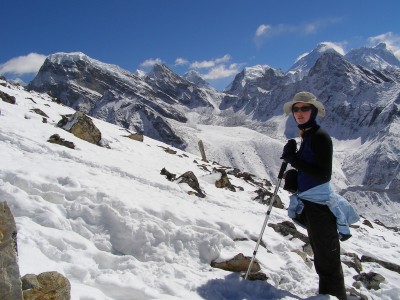 To those of you adding your world travel dream to your bucket list for next year, I've been thinking about best advice I could give you. I decided to offer up my suggestions on what you should take with you.  You can purchase them over time and keep them in your travel hope chest.
In the book, A Hitchhiker's Guide to the Galaxy, Douglas Adams wrote that:
"Any man who can hitch the length and breadth of the galaxy, rough it, slum it, struggle against terrible odds, win through, and still knows where his towel is, is clearly a man to be reckoned with."
Apparently if you're looking for the meaning of life, the universe, and everything a towel is "about the most massively useful thing an interstellar hitchhiker can have."
I don't always carry a towel but I am a big believer in traveling light and packing smart. I take carry-on luggage when possible and can think of nothing worse than lugging a heavy backpack or case around.
Remember, in most cases you will be able to buy most essential in the country where you are traveling.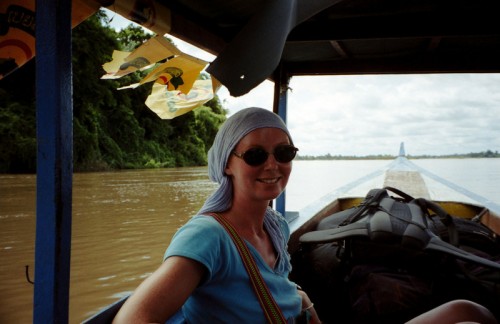 After years of trial and error here are the 8 essential items I always carry in my bag when traveling, apart from the obvious passport and credit card.
What to Pack for a Round-the-world Trip:
1. A cotton scarf
Perhaps this is the female version of Douglas Adams' towel. It can be a sarong or a wrap. I've even made a stolen airline blanket do duty when in the midst of my most budget backpacking days.
Apart from its obvious use as a scarf, this can be used as a towel (see above), a wash cloth, a picnic blanket, a sleeping cover in hot climates, a head or shoulder covering when visiting sacred sites, a head cover for the inevitable bad hair days, the list is endless.
2. A first aid kit
This will vary widely depending on where you are traveling. Personal medications are an obvious place to start, as well as a small supply of a pain killer like ibuprofen.
Sticking plasters, an iodine solution, rehydration salts are going to be useful wherever you go.
For women travelers consider supplies of contraception. From there the travel first aid kit can include everything from insect repellent to broad-spectrum antibiotics to hypodermic syringes!
3. Comfortable shoes
There's no doubt traveling involves a lot of time on your feet. From standing in line at the airport security to city sightseeing to mountain hiking, you need to look after your feet and your joints.
Of course different types of travel  will require different types of shoes. Invest in a quality travel sandal, or perhaps a black travel shoe like this that can go from day to night, or if necessary serious hiking boots.
4. A pocket knife
It's got little scissors to keep my finger and toe nails short. It's got a toothpick and tweezers.
It's perfect for everything from cutting off a wedge of delicious French cheese to spreading  peanut butter on crackers. Unless I'm traveling without checked in luggage of course – then leave the pocket knife off the travel packing list!
Make sure that your pocket knife meets current TSA standards, you can read more about TSA rules here.
5. A universal adaptor
Sometimes I travel with a good collection of devices – laptop, tablet, smart phone etc – and sometimes I prefer to leave technology behind and carry only my journal and pen.
But I always have my camera and a universal adapter to charge batteries wherever I am in the world is an essential item on my travel packing list.
Click here to go to ElectricalOutlet.org to check on the applicability of these plugs for the country you are visiting.
6. Sun protection
As the owner of very fair 'Type 1' skin, sun protection is very important to me.
A high SPF sunscreen is an obvious necessity to pack for me,  whether I'm city sightseeing or enjoying an adventurous activity in the great outdoors.
But I don't just rely on sunscreen.
A broad-brimmed sun hat, long-sleeved clothing and sunglasses are also de rigeur on my travel packing list. I also keep a high SPF sun-protection lip balm handy for emergency top ups!
7. A book
Even if you're not a beach/hammock holiday sort of person you never know when the opportunity may arise for some quality reading time while traveling.
Some books don't make good traveling companions so you'll want to pick something compelling that will draw you in to read it, otherwise you'll be carrying something from country to country that you'll never use.
If reading a book while traveling isn't your thing, a good travel journal with your favorite pen or pencil can be a great travel companion too.
For some people music is more important, so a personal music player and earphones, or mini speakers will be what you need.
8. Something nice
After years of traveling without this item, it is now an item I never leave home without
. I just got tired of going out for dinner at night or to a museum or shopping in my tired-looking travel clothes.
These days the travel gear companies have designed all sorts of dresses and skirts that are easy to wear, pack and wash.
Some even have reversible patterns/colors to ward off that other bugbear of the female traveler – wardrobe boredom!
Each time I travel the world it's a new opportunity to test my packing skills and refine my traveling expertise–especially when traveling with a young child underfoot.
When you travel with children, your packing needs to take into consideration the ability to keep your hands free to keep your children safe.  This may require traveling with only a backpack. You'd be surprised what you can live without while traveling the world.
Try it sometime.
Natasha von Geldern
Go Travel. See the world!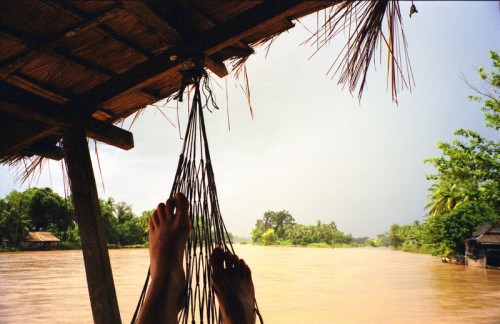 [fbcomments]
Natasha von Geldern is a travel writer, editor, and blogger who is passionate about making the pages of the atlas real by traveling the world. She is a contributor to Travel Wire Asia, Wild Junket Magazine, Yahoo! Total Travel, and Travelbite. You can find her on her travel website and blog, WorldWanderingKiwi.
Note: Articles by Natasha may contain affiliate links and may be compensated if you make a purchase after clicking on an affiliate link.