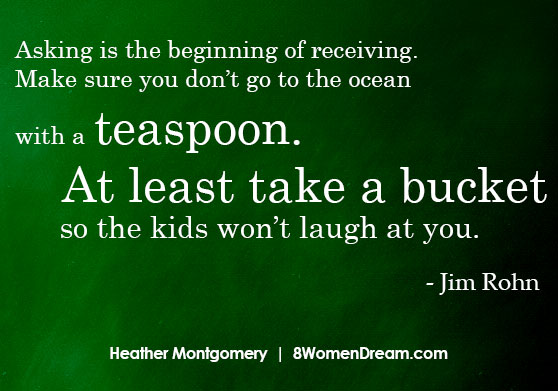 No matter how committed you are to your fitness path, having the support of your significant other can make a difference in your results. Whether they are joining you on your path to health, or acting as your cheerleader on the sidelines.
This week I will celebrate my 10 year wedding anniversary to my husband Ray. One of the cornerstones of our relationship was built early on when we started talking about our dreams. Having a partner in my dreams has been an amazing journey.
This means that we are partners in all things, regardless of the amount of fun involved. Everything including mundane daily details like the dishes and dealing with the cat box, to big conversations about money and how we would like to spend it to support each others dream goals.
I am extremely lucky in finding someone who is passionate about their own dreams, but I honestly believe that makes it very easy for him to support me in mine.
Honor each others dreams
I think that is the key to giving support to someone's dreams. The ability to truly honor what you are pursuing.
My husband and I have had a few interesting conversations over the years about this exact topic. When I look back on just how much support I've received from Ray over the last 10 years have been, I'm amazed and grateful.
Getting fit: The first time, early in our relationship, and again as I lost the 80 pounds I'd accumulated over the years of our marriage.
Starting a business: Anyone who has supported their partner, financially or emotionally, with any business venture knows this can be a stress on a relationship.
Supporting my passion: Even as that passion may shift a few times until it solidifies into a new lifestyle.
What does support for your fitness look like? That depends on what you need.
I've had fascinating conversations with women over the past years about how their partners support them in their dreams. The "how" of the support depends on what they need in their life to make room for finding your fitness. It could be watching small children for 2 hours on the weekend, to working on the budget to free up money for the gym or a personal trainer.
The key to getting what you need for your fitness dream? Ask.
For some of us, just suggesting we ask for help can cause us to retreat. Our own 8 Women Dream fearless leader, Catherine, has witnessed this firsthand with me when I was asking for help. It just isn't pretty. Luckily, we aren't going for perfection here.
Top 8 ways to ask for support for your fitness
1. Know what you want
Do you know how to find your fitness goals are? If you aren't sure exactly what you want to accomplish, you can start here with my post Goal Setting: Set Your Dream Fitness Goals Today.
2. Be realistic
Yes, you have big plans to find your fitness goals. I want to make sure they become a reality. If you need a little help knowing exactly how to make that happen, read my post Making Fitness Goals That Become Reality to get the process started.
3. Be prepared
You know what you want to accomplish, so be prepared to share that with your partner. Yes, you may feel vulnerable in the process, but being ready to share your passion on how you want to find your fitness will help them understand how important this is for you. Being vulnerable is not being weak, it actually shows how strong you are.
4. Be straightforward
Ask for what you will need in very specific terms. Do you need dinner made 3 times a week so you can meet with your trainer? Maybe the kids will need to be taxied around on Saturday morning while you are out on a run. Here's the tip: Ask for exactly what you need, but don't micromanage. If you are willing to ask for the support, be ready to accept it .
5. Open a dialogue
There is never a perfect time to ask for help. You know that if you wait until the "right time", that time will never come. Start a conversation today! You don't have to have all the details hammered out the first time you ask, but start the conversation. If you are at a loss about how to kick it off, try this statement and see how it goes:  "I really want to work on my fitness and I have an idea of how you can help."
6. Be flexible
Yes, I would love to pursue my dream full-time. I believe most of us would. I also know that my husband and partner-in-all-things has an expectation that we agreed on that includes my contributing to the household income. That means that he can offer support in time, energy, understanding for those late nights and early mornings when I fit in training. Oh, and we talk about all our dream expenses because no matter the dream, there's money involved at some point.
7. Pay it forward
Ask them questions too! Has your partner put off pursuing a dream of their own? This may be the opportunity to truly pitch in and add to the teamwork that is needed for you to find your fitness.
8. Give them a chance to help
You've let your partner know your big fitness dream plans, now let them help out. This may mean holding back on judging their willingness or ability to help you in your getting fit. Give time for responses, understand it might not all come together at once, and you may be pleasantly surprised.
Ask for help. Your fitness deserves it.
Your partner may not know all the conversations you have in your head about how your want to find your fitness. They can't support you unless you ask for the help you need.
Even today, heading toward 10 years married to Ray, I catch myself pausing and wondering if he will be willing to help me pursue my fitness goals. Do yourself a favor and don't wait to find out your partner can be there too.
Ask today.
Go get your fit on – Heather
Need a little more help before you are ready to ask? Here are a few resources:
How to Ask for Help:
http://www.psychologytoday.com/blog/turning-straw-gold/201106/how-ask-help
5 Ways to Ask for Money…Without a Family Feud:
http://www.thinkbigpartners.com/get-funding/274-5-ways-to-ask-for-moneywithout-a-family-feud.html

Heather Montgomery is a fitness writer, triathlete, and blogger who is devoted to sharing what she has learned about becoming a triathlete after age 40. She uses her Metabolic Training Certification to help other women struggling to get fit in mid-life. She lives and trains in Santa Rosa, California, the new home of the Ironman triathlon. You can find her biking the Sonoma County wine trails.