Last updated on July 8th, 2019 at 09:11 pm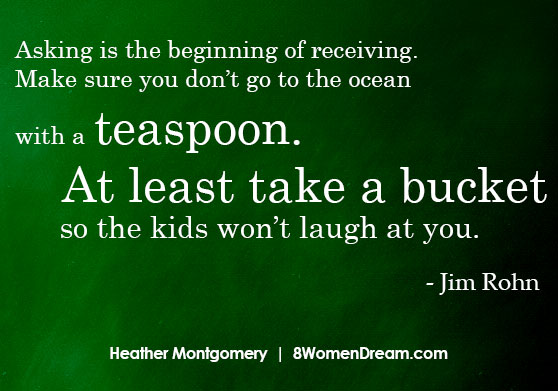 No matter how committed you are to your dream of becoming a triathlete, having the support of your significant other can make a difference in your results–whether they are joining you on your running path or acting as your cheerleader on the sidelines as you cross the finish line.
This week, I am celebrating my wedding anniversary. One of the cornerstones of my marriage was built early on when we shared our big dreams with each other without judgment. Having a partner who supports my dreams has been life-changing.
We are partners in all things, regardless of the amount of work involved. Everything from the mundane daily household tasks like rinsing the dishes and dealing with the cat box, to how to spend or invest the money we make to best support each other's dreams.
I am fortunate in finding someone passionate about their dreams, but I honestly believe his passion for dreaming big makes it easy for him to support my dreams.
Honor each other's dreams.
Honoring someone's dream is the highest form of love. The support helps you build a strong platform for taking off and a soft place to land when your plans fall apart.
My husband and I have had many conversations over the years about what dream support should look like. When I think back on how much dream support I've received from my husband over years, I'm both shocked and grateful.
He has fully supported my decisions to…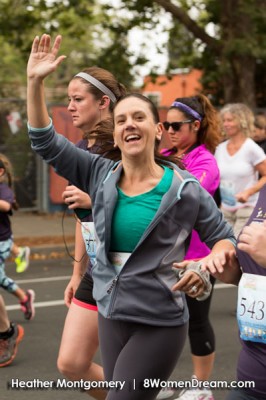 Get fit to become a triathlete: The first time, early in our relationship when I was into weight lifting, and again as I ran to lose the 80 pounds I'd accumulated over the years of being an entrepreneur.
Start my own business: Anyone who has supported their partner, financially or emotionally, with any business venture knows this can be stressful on even the best relationships.
Change my dreams: Even as my big dreams have shifted a few times (jewelry-making, multiple streams of income, money-making websites) until it solidified into becoming a triathlete after the age of 40.
What does triathlete support look like? It depends on what you need.
I've had fascinating conversations with women about the ways their partners have supported them in their dreams. The type of support depends on what they need to have happen to make room for working on their dream. It could be watching small children for 2 hours on the weekend, to working on the budget to free up money for the things they've needed to move their dream forward.
The key to getting what you need from your partner for your dream? Start with asking them.
For some of us, just suggesting we ask for help causes us to stop working on our dreams. But nothing changes unless you take a chance
8 Ways to Ask for Big Dream Support
1. Know what you want
Do you know what your goals are to move forward with your dream? If you aren't sure exactly what you want to accomplish, you can start here with 8WD post on Goal Setting.
2. Be realistic
Start small. Don't overwhelm yourself with big unrealistic goals. Start small with steps you'll feel more comfortable trying. As you accomplish small goals you'll gain the confidence to stretch yourself with bigger goals.
3. Be prepared
Be prepared to share your passion for why you want to accomplish your dream to help those who will support you understand how important your dream is to you. Being vulnerable is not being weak; it shows how strong you are.
4. Be direct
Ask for what you will need in precise terms. Do you need dinner made three times a week so you can work on your dream? Maybe the kids will need to be taxied around on Saturday morning while you work on a project. Here's the tip: Ask for precisely what you need, but don't micromanage. If you are willing to ask for the support, be ready to accept however it is delivered.
5. Open a dialogue
There is never a perfect time to ask for help. You know that if you wait until the "right time," that time will never come. Start a conversation today! You don't have to have all the details hammered out the first time you ask for dream support but start the conversation. If you are at a loss about how to kick it off, try this statement and see how it goes:  "I want to work on my [name dream], and I have an idea of how you can help."
6. Be flexible
I would love to pursue my dream full-time. I believe most of us do. I also know that my husband has an expectation that includes my contributing to the household income. That means that he can offer support in time, energy, understanding for those late nights and early mornings when I need to run, bike or swim, but I still need to bring money into the household.
7. Pay it forward
Ask your partner questions about their dreams too! Has your partner put off pursuing a dream? This may be the opportunity to truly create a partnership that supports you both.
8. Give them a chance to help
You've let your partner know your big dream plans, now let them help. This may mean holding back on judging their willingness or ways they try to help you. Give time for responses, understand it might not all come together at once, and you may be pleasantly surprised at how their support grows over time.
Ask for help. Your big dream deserves it.
Your partner may not know the conversations you have with yourself about how you want your dream to come together. They can't support you unless you ask for the help you need and share your thoughts.
Even today, heading into another year of marriage, I catch myself pausing to wonder if he will be willing to help me with my next goal to compete in a triathlon requiring distance travel and time off from work.
But he loves to travel and the ability to shoot photographs in new environments.
So I asked over coffee and he said yes.
Heather Montgomery

Heather Montgomery is a fitness writer, triathlete, and serial entrepreneur who is devoted to sharing what she has learned about becoming a triathlete after age 40. She uses her Metabolic Training Certification to help other women struggling to get fit in mid-life. She lives and trains in Santa Rosa, California, the new home of the Ironman triathlon. You can find her biking the Sonoma County wine trails.
Note: Articles by Heather may contain affiliate links and will be compensated if you make a purchase after clicking on an affiliate link.