Last updated on January 22nd, 2019 at 02:08 pm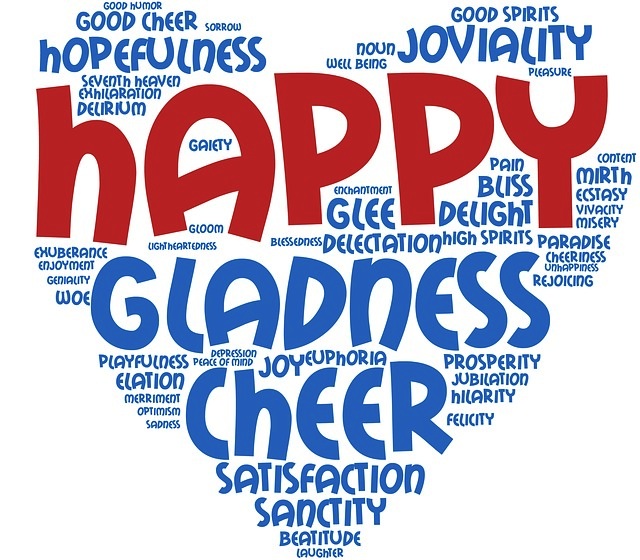 For years, I had the vague notion that I wanted to be a "Joy Teacher." What that looked like exactly, I didn't know, nor did I know how one could make a living this way.
As someone who overcame trauma earlier in my life and who feels like a "walking miracle" to still be alive, I spent years working with spiritual teachers, life coaches and reading personal development books to "find" joy and to cultivate peace in my heart.
Of course the irony is that it is always available, to all of us, at any moment, when we simply remember that being alive is a miracle, that walking on this green earth is a miracle, that even being born in the first place was a miracle. It's easier to say that than to always feel it, however, and when we are caught in worries about our lives, we can lose touch with our joy, which is our essential nature. I believe we are meant to feel vibrantly and buoyantly alive.
In the past few weeks, while mapping out some next steps in my life and business, I let myself get a little bit overly serious and stressed. I know better, and it's time for me to reclaim my own joy. Your joy teacher hasn't been feeling full of joy lately, so I am returning to the prescribed steps that I teach to others, practicing what I preach, in order to raise my happiness vibrations again.
Thought I'd share in case anyone out there is not feeling full of joy right now. Hope these simple tips help. (I am currently practicing them myself).
5 Steps to Reconnect with Your Dream Joy–
1. Drop completely into the present moment.
Wherever you are right now, stop, take a few deep breaths and find some appreciation for the beauty right here where you are. I know that if I get caught in thinking about the past or the future, I miss the beauty of what's happening right now. Once I let myself reconnect and experience the pleasures of just being here now, I am back in my joy space.
2. Find gratitude for all that is happening in your life right now.
I am most joyous when I can find gratitude and blessings for whatever is happening in my life. That's not always easy. I remind myself that if something feels painful, it likely means I am being pushed to grow and make some shifts. If something is out of my control, I can find something to learn from it. If I can't find gratitude for anything else right now, there is always gratitude for being alive and for the gift of the beautiful people in my life.
3. Do something fun for someone else!
This one comes from my swing dancing friend Andrew, who lives in San Francisco, and who I met at a mutual friend's birthday party a few years ago. Andrew is one of those who is the life of the party, and he set an intention this year to do something fun for someone else every day. I love that. Bringing a smile to someone else's face can be one of the fastest ways to find joy again. For me, I find some of my greatest joy in being around children, and making them laugh. What is more fun and joyful than that? Being silly is a fast way to find joy again.
4. Dance around the kitchen!
I know that I cannot stay serious or in a low mood for long once I turn on some favorite or silly music and dance around the kitchen. Favorites of mine include Shakira's "Waka-Waka," Michael Franti's "Sound of Sunshine," and anything by ABBA. How can one not feel joyful bopping around to the sounds of ABBA? This could be amended to dancing around the dining room table, the bedroom or the office if you're in an environment where you can get away with it. The point is to shift your energy when you're feeling down, and positive upbeat music can be one of the fastest vehicles for this.
5. Dress up in your finest and go strut your stuff!
Maybe this one works best for women, the peacocks of our species. I'm not sure. I just know that for me, it lifts my mood to put on a fun pair of shoes, a bright colored top, some wacky earrings, and to go out into the world and be the peacock. Since I often work from home, it can be easy to get into the routine of working in yoga pants and T-shirts. It's more fun to get all dolled up sometimes and to wear my red velvet high heels with the rose on the open toes for example, as I am today. The important thing is to wear something that helps you feel confident and to walk with a bounce in your step.
When all else fails, just smile, since "faking" joy can actually start to trick our bodies into feeling it. Smile and dance, and the joy feelings will follow.
The beauty of it is that when we feel good, we are more likely to let go of worries and take positive action on our dreams. So it's worth it to cultivate the good feelings, not only for the sake of feeling good now, but for the sake of creating a future we love as well.
Wishing everyone overflowing joy and peace, and may you find ways to reconnect with the joy within when life feels most challenging.
Lisa Powell Graham
Showing that happiness is the way!
[fbcomments]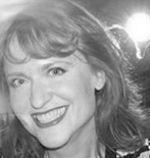 Lisa P. Graham is an inspirational writer, life coach, TED motivational speaker, and globe-trotter whose passion is to help others to find happiness and meaning in their daily lives. A political activist at heart, Lisa would like to empower more women to run for political office as a way to create positive change in the world. You can find her on her website or watch her TEDx speech on YouTube.
Note: Articles by Lisa may contain affiliate links and may be compensated if you make a purchase after clicking on an affiliate link.