Last updated on July 27th, 2014 at 10:19 pm
Living a joyful life has always been one of my goals.
Are you living a joyful life?  Do you know someone who is?  You've seen those people – they absolutely love what they do, they always look like they're having a good time, in love with life.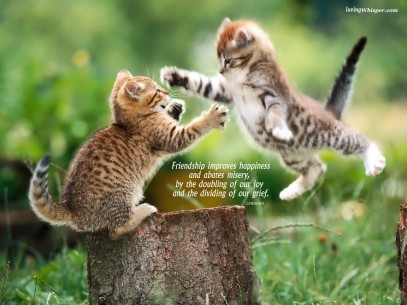 The desire to live a joyful life was probably somewhere behind my joining 8 Women Dream.  The wish to recapture riding joy and success was the motivation for my dream to become an accomplished equestrian.
So, how's all that going for me?
Not well.
I try to live a joyful life; really, I do.
I think to myself: I'm going to savor each day . . . Â even though I'm stuck at court dealing with some unreasonable kid.
I tell myself: I'm going to appreciate my family . . .  even when my Dad doesn't return my "Happy Thanksgiving" call and forgets my kids' birthdays.
I tell myself: I'm going to enjoy what I'm doing right now . . .  even when Nikki has his ears pinned (in horse language this means, "YOU are PISSING ME OFF!") and is once again dragging me to the nearest patch of grass.
I tell myself: I will not  let my lack of friends get to me . . . even when I'm clearly excluded by the other mommies, without clear explanation (at least that I can discern).
I tell myself: I will not be overwhelmed and stressed out by my responsibilities . . . even when my house is a mess, I have court every single day, I'm behind on float e-mails, phone calls, and material acquisition, my animals are being trouble,  and my kids are arguing over who gets to pet which part of the dog (he's a big dog – there's plenty of petting room for all!!).   I am lucky to have all of those blessings.
I tell myself: I will not let the bone-chilling cold dampen my mood . . . even when I'm walking around my house, in the dark, with a flashlight, trying to remember where all our spigots are (we live on 4 acres)  in order to disconnect the hoses so they don't freeze (how IS disconnecting the hose going to help with freezing?  I honestly don't understand that), my fingers and toes are freezing and I'm thinking, "Thank God I don't live in the Mid-West as I clearly don't have enough body fat for this sort of task."
Why, oh why can't I be joyful?
I'll get there . . . someday.  And, hopefully, the lesson I have scheduled on Wednesday at 11:00 will help.  Wish me luck!  And warm fingers and toes so I can feel my reins and stirrups.
Oh, and does anyone know any good (and reasonably priced) house / dog / horse sitters?
'Til next week!
Danelle
(Danelle left 8 Women Dream in March of 2010 and is still working  on her dream is to become an accomplished equestrian)

Enjoy this special 8WomenDream Guest Contributor story submitted by new and experienced big dreamers throughout the world, edited and published to capture a dream perspective from different points of view. Do you have a personal dream story to share with 8WomenDream readers? Click here to learn how to submit dream big articles for consideration.
Note: Articles by Guest Post Contributors may contain affiliate links and may be compensated if you make a purchase after clicking on an affiliate link.