Last updated on July 28th, 2023 at 11:25 am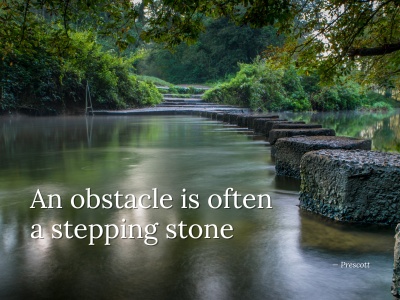 When I first started letting myself dream about professional photography, I knew I wanted to master studio lighting. But I did not have space for an actual photography studio. I felt that I could not move forward with my photography dreams because I didn't have a studio.
We had a townhouse, and as I racked my brain for places to shoot, I turned my eyes to my living room. It was perfect.
The furniture needed to be moved, and the TV and stairway would be hidden with curtains. I would take down any personal photos and only have my work on the walls. Several days a week, we would turn the living room of our townhome into a studio. My ex-husband and lots of friends helped with this transformation.
I worried that I wouldn't look "professional" enough working from my home. Clients usually didn't realize that I also lived here.
It was a lot of work, but it functioned nicely. You could not tell by looking at the photos that it wasn't done in a top-notch studio. Pros say the best camera is the one you have with you, no matter how fancy. Many of my favorite photos were taken with my iPhone.
What makes someone a pro is producing amazing results within less-than-ideal circumstances.
The best photography studio is found in space you already have. Had I not changed my thinking and nursed an unconventional idea, I would not have created the first three pinup paintings that got me in a 1st Friday art show at the Orlando Museum of Art. Nor would I have been on the cover of the Orlando Sentinel.
When we moved back to Colorado, there was a huge unfinished basement with concrete floors. It was a much larger space, and I was excited. I went to work covering the insulation with white muslin. I set up a dressing room complete with photo screens and put a bench and sheepskin rug to keep bare feet warm between clothing changes.
It wasn't a perfect photography studio, but it was mine.
My biggest fear was that a client would feel it was not professional. The only person who ever made a comment, and while that moment was embarrassing, at least it wasn't as bad as I thought it would be in my head. The artwork I created from that shoot was beautiful, and the client was very pleased.
Then three years later, we bought our dream home, and I had a glorious 1,100 square feet of finished basement to turn into a healing photography oasis. I adored that space, and everyone who came down the stairs commented on how it was lovely. When I got divorced and moved across the country, this part of the house was the hardest to leave behind.
My new home is much smaller, and working within the confines of a much smaller photography space has left me feeling disconnected. I sort of developed a mental block toward creating some sort of photography studio because I was sure I couldn't create a beautiful space as before.
But then I had my first professional photo shoot booking, and my son helped me create a functional photography studio within our shared space. It's not pretty yet, but one-half of it looks great. There's a wood-paneled wall painted a nice shade of blue, and I decided it would make a lovely backdrop for family photos. So this last studio is like my first studio; it's not ideal.
It may be small, but it is perfect for my life right now. And the art that this studio helps me create will be the stepping stones I need to get to my next bigger studio. The lesson here is not to wait for circumstances to be perfect to work on your big dream.
Start working on your big dream regardless, and appreciate the magic as it appears. Turn your obstacles into stepping stones.

Iman Woods is an American artist who specializes in pin-up photography. Through a unique and therapeutic process, she's spent over a decade in perfecting, Iman helps women undo the damage from a negative self-image and unrealistic beauty industry expectations. She helps women embrace their own style of beauty and see themselves in a new light. You can find her on her website, ImanWoods[dot]com.
Note: Articles by Iman may contain affiliate links and may be compensated if you make a purchase after clicking on an affiliate link.