Last updated on August 3rd, 2015 at 08:14 am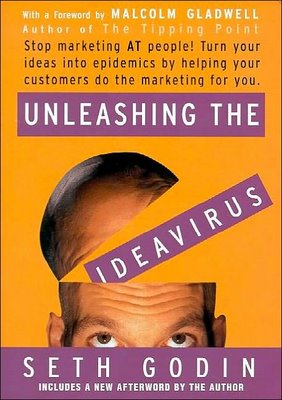 This week's inspirational dream video features Seth Godin, the bestselling author, entrepreneur and agent of change.
As we 8 Women begin to drive traffic to this blog, I am reminded by Seth what interests viewers on the web. It is a question I ponder every time I sit down to write content for the web, blog or send emails.
I believe inspiration can also come in the form of new knowledge – teaching us how to do something right so we can move forward in success.
Ask Stupid Questions:
So this week 8 Women Dream salutes Seth Godin for reminding us how important the quality of the experience is for readers of our blog.
It also makes me think about something he once said about his goal for his own blog, and I would love someday to be able to say the same – his goal is to receive emails which say,
"I've been reading you for 6 weeks and look what I changed in my life. Thank you for inspiring me to do that."
———————————-

Because of watching Seth on several videos before choosing the clip above, I decided this week's inspirational blog should be Seth's blog, aptly named  Seth Godin's Blog.
He's interested in how products are marketed, how people sell their ideas and themselves and how technology can change the outcome. I read his blog to remind myself what marketing is really all about.
Sometimes I feel I've missed the mark by way of Cleveland.
Which makes me enjoy what he has to say even more. Someday I hope to shake his hand and thank him for everything he taught me about marketing.  He's also been a featured speaker at TED.  (See Catherine jumping up and down yelling pick me – pick me!)
To quote from one of his blog posts, The goals you never hear about
"Doing goal setting with friends and colleagues is always motivating and invigorating for me. You hear things ranging from, "I want to help this village get out of poverty," or "I want to double our market share," or "I want to be financially independent"…"

"… It's not stupid to have a stated goal of starting several ventures that will fail, or asking three stupid questions a week, or posting a blog post that the world disagrees with. If you don't have goals like this, how exactly are you going to luck into being remarkable?…"
Thank you Seth for being an inspiration.
Here's to more stupid questions and stupidly wonderful dreams!
Catherine Hughes
Share your dream online!
[fbcomments]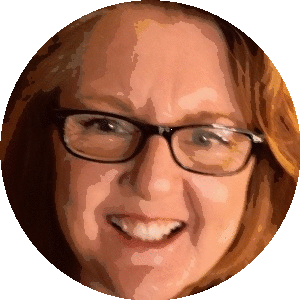 Catherine Hughes is the founder, content director and editor-at-large of 8WomenDream. She is passionate about helping women step out of their own way and strike out into a world waiting for their special talents. She's a published author and a former award-winning mom blogger. Catherine has helped companies both large and small create engaging web content, social media narratives, and unique blogging platforms. She claims to be a redhead, but don't hold that against her.
Note: Articles by Catherine may contain affiliate links and may be compensated if you make a purchase after clicking on an affiliate link.