Last updated on July 5th, 2022 at 12:13 pm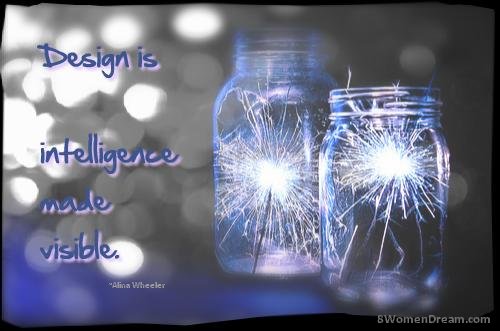 Are you curious about famous graphic designers?
As I work on my big dream to be a renowned graphic designer, I thought it would be interesting to find out how a few famous graphic designers became famous, and what made them different from anyone else.
Graphic Designers might not be household names, but there are some that have gained international fame, and at least, are well-known in the design world.
Each one has its own unique style.
"If you have ideas and imagery, technique will follow."
10 Famous Graphic Designers for Design Dreamers


Bodoni started with printmaking but is most known for designing and engraving typefaces. You might recognize the typeface Bodoni.
"The letters don't get their true delight, when done in haste & discomfort, nor merely done with diligence and pain, but first when they are created with love and passion." – Giambattista Bodoni

Brody started in record cover design but is best known as the Art Director for Face Magazine, and typefaces. He is an internationally renowned designer, typographer, art director, brand strategist, and founder of the Research Studios network.
"The way something is presented will define the way you react to it." – Neville Brody

Known as the "Father of Grunge." He became famous by breaking all the rules of Graphic Design and developing his own signature style.
"He changed the public face of graphic design" – Newsweek

Caslon started out as an engraver of gun locks and barrels, and as a bookbinder's tool cutter but is known for his typefaces.
"When in doubt, use Caslon." – William Caslon

He is best known for his "I Love New York" logo. He is also the founder of New York Magazine.
"There are three responses to a piece of design—yes, no, and WOW! Wow is the one to aim for." – Milton Glaser

He is internationally renowned as the principal designer of the iMac. He is considered one of the best in industrial design and is referred to as "the man behind Apple's design magic."
"Different and new is relatively easy. Doing something that's genuinely better is very hard." – Jonathan Ive

Started as a printer and publisher but he is most famous for inventing italic type. He is also the founder of the Aldine Press in Venice.
"It is not work that kills; but no work and overwork."- Aldus Manutius

Morris was an architect, poet, textile designer, and writer, but was most famous for designing unique wallpaper. He also developed typefaces.
"Have nothing in your house that you do not know to be useful, or believe to be beautiful." – William Morris

He is known for his experience in corporate identity and branding.
"Fundamentally, branding is a profound manifestation of the human condition; belonging to a tribe, to a religion, to a family. Branding demonstrates that sense of belonging." – Wally Olins
Paul Rand (born Peretz Rosenbaum, (August 15, 1914 — November 26, 1996) was an American graphic designer, best known for his corporate logo designs, including the logos for IBM, UPS, Enron, Westinghouse, ABC, and Steve Jobs' NeXT. He was one of the originators of the Swiss Style of graphic design. (Wikipedia)
"Design can be art. Design can be aesthetics. Design is so simple, that's why it is so complicated." – Paul Rand
And here's a video I found on the subject of graphic design:
Now, all I have to do is come up with a unique and fantastic style of my own, and it's all downhill from there!
Right?
Kim Aikawa
Kim Aikawa is an accomplished graphic designer and photographer residing in the wine country of northern California.


Enjoy this special 8WomenDream Guest Contributor story submitted by new and experienced big dreamers throughout the world, edited and published to capture a dream perspective from different points of view. Do you have a personal dream story to share with 8WomenDream readers? Click here to learn how to submit dream big articles for consideration.
Note: Articles by Guest Post Contributors may contain affiliate links and may be compensated if you make a purchase after clicking on an affiliate link.