Last updated on December 30th, 2018 at 01:36 am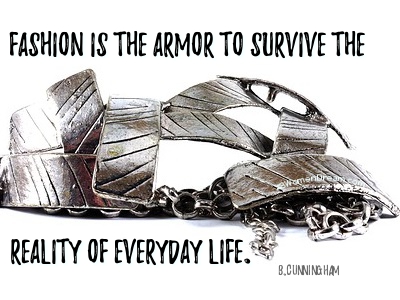 Every now and then I have to step away from my health and fitness dream of becoming a triathlete and focus on something else. You have to be careful not to over-obsess about your dream progress so you don't become burned out and quit. I've learned the best thing for my peace of mind is to indulge my creative side and go somewhere to experience what other creatives are doing with their big dreams.
So it's not a huge shock when my son, a budding fashion designer, was able to pull me away from my usual marathon training obsession to attend the San Francisco Thread show. A thread show is an event where the rising stars of fashion designs showcase their latest collections along with accessories that are made available to the public for purchase.
I gave my budding fashion designer son a spending budget for the day and I actually made him stick to it! To my great shock, he took my advice to check out the entire event before making any purchases. We found a handful of menswear designers being represented, which was a nice surprise for my son's big design dreams.
After making the rounds and chatting with dozens of vendors I began to eye the most interesting products. Who had something unique, different, fun? Was there a story to tell?
Here are 3 of my favorite designers:
Lisa DiMaggio founded her company, Rock N The Trend, to connect women. Women who love music, women who love fashion, and above all women who embody originality. Since starting this company she has designed and uniquely hand-crafted each of her jewelry designs. Each piece goes through a rigorous making process taking upwards of an hour or more with the utmost attention to detail with an emphasis on quality and character.
Her designs were well composed and from a distance, didn't immediately look like guitar picks. Of course, I love the unique use of an unusual object, so yes, they totally rock (excuse the pun).
Can fashion protect wildlife? This interesting question is posed by Wildlife Works, a fashion company that is using their fashion to create jobs and protect wildlife, right in the midst of Kenya.
Wildlife Works' mission is to harness the power of the global consumer to create innovative and sustainable solutions for wildlife conservation. They refer to it as "Consumer Powered Conservation." When you purchase a Wildlife Works product, you become an agent for conservation. You're wearing the brand that says you won't sit quietly by while the last wild things in the last wild places disappear forever.
I was able to chat with Joyce Hu, Creative Director and team member, Stacy Zechel. They had great energy which made me want to find out more about what Wildlife Works has going on.
My favorite of their collection? The Kitani Longsleeve Tee. The fact that I eyed a form-fitting garment must mean I'm getting used to my shrinking self thanks to all the running I've been doing.
3. Maple XO
Anyone who has been reading my health and fitness articles on a regular basis knows that every now and then I obsess over unique jewelry. I stopped dead in my tracks when I saw what Maple XO creates–gorgeous jewelry from thrashed skateboards.
I have heard about this type of jewelry, but the Maple XO product line is extensive with styles for both men and women. In fact, their large hoop earrings are so beautifully shaped that their previous life as a skateboard is hard for me to fathom. There is some beautiful wood that goes into creating a skateboard and their jewelry designs show off these woods in a perfect way by rounding or angling the designs to highlight the layers.
The owner/designer Lindsay Jo is adorable and cool with an obvious passion for her dream to keep skateboards out of landfills.
Chatting with these designers about their big dreams, their goals for the future and how they stay focused on those goals were an inspiration to me. They work very hard at their vision, but I found that they also include in their plans regular ways to recharge away from their dream. It's important to remember to have fun.
In taking a break from my dream, I found a renewed sense of confidence in my fitness goals and my ability to achieve them. And this is the mindset all dreamers need to make our big dreams come true.
All it took was a little break and to meet other inspired dreamers.
Heather Montgomery

Heather Montgomery is a fitness writer, triathlete, and serial entrepreneur who is devoted to sharing what she has learned about becoming a triathlete after age 40. She uses her Metabolic Training Certification to help other women struggling to get fit in mid-life. She lives and trains in Santa Rosa, California, the new home of the Ironman triathlon. You can find her biking the Sonoma County wine trails.
Note: Articles by Heather may contain affiliate links and will be compensated if you make a purchase after clicking on an affiliate link.