Last updated on July 13th, 2022 at 02:03 pm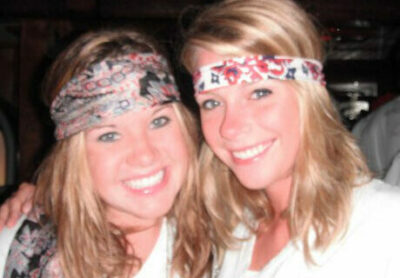 This week's Positive Thursday is the mega-thankful day, Thanksgiving. It's a reminder for us to reconnect with living in gratitude. Research has shown that feeling grateful supports a more positive attitude and relieves stress because the brain releases a surge of dopamine when we are thankful.
So in honor of Thanksgiving, let's release some dopamine today and focus on what we are grateful for in our lives right now!
Below are nine things I'm thankful for today:
1. Starbucks holiday drinks,
2. Days off work,
3. Orange, yellow and red leaves,
4. Counting my blessings,
5. Countdowns until I see my sisters in person,
6. Coffee dates = therapy sessions with friends,
7. My ex-college roommate being in town,
8. Moments like the photograph on this page, and
9. Being glad to be alive.
Today is not a day to be cooped up in front of a computer, instead, it's a day to recognize what you're thankful for–and then live out that thankfulness.
Andi Teggart
Andi Teggart considers herself a glass-half-full kind of girl, a peacemaker, a go-getter, and a life lover. She writes Positive Thursday and aspires to conquer the world.

Enjoy this special 8WomenDream Guest Contributor story submitted by new and experienced big dreamers throughout the world, edited and published to capture a dream perspective from different points of view. Do you have a personal dream story to share with 8WomenDream readers? Click here to learn how to submit dream big articles for consideration.
Note: Articles by Guest Post Contributors may contain affiliate links and may be compensated if you make a purchase after clicking on an affiliate link.