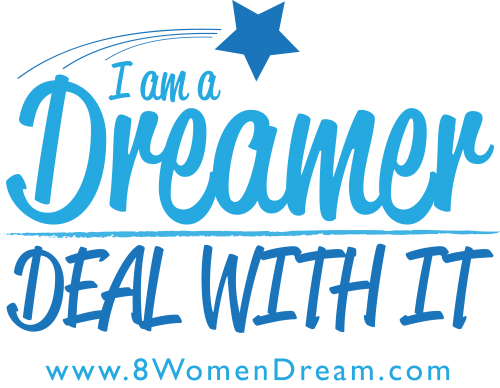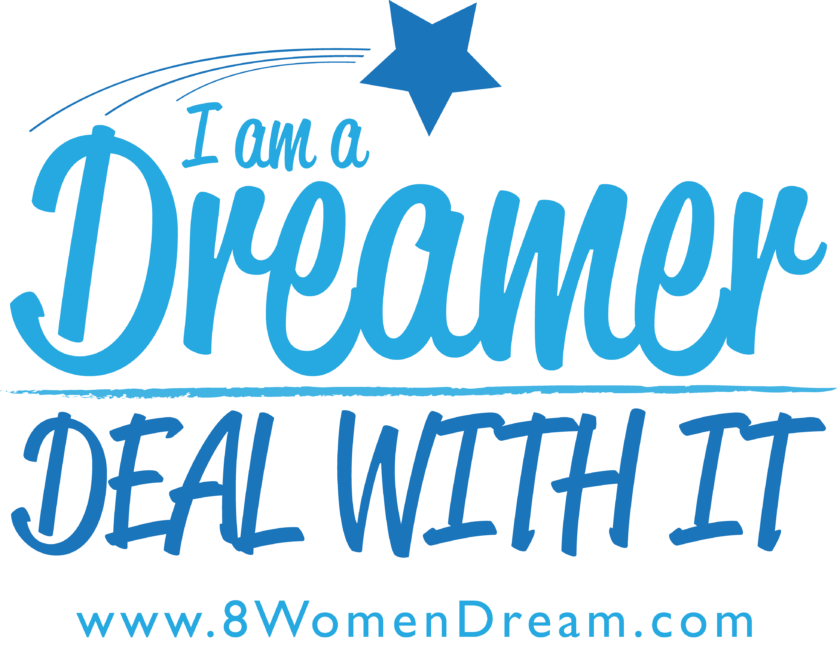 A big launch often takes shape in ways you never planned.
If you are lucky, the universe aligns for your dream just when you need it to. Occasionally it opens a door for your dream, and then smacks it shut just as you are ready to step through and claim your prize.
At least it felt that way last month when we had to place on hold an 8WD opportunity to partner with DailyFeats while we worked on getting 8womenDream.com re-configured after moving from Media Temple hosting to Bluehost hosting.
The good news is that we survived, and we're putting everything back together like a giant puzzle — just in time to launch an 8WD/DailyFeats challenge on July 1st!
Its about you, fellow dreamer…
The purpose of 8 Women Dream is for dreamers to show up each day, month after month, and sometimes year after year to share the reality of what it is like to dream.  The idea is that if we can do it, then you can do it.
Dreaming isn't easy —  you know this if you are a regular reader of 8WD. The point of this dream website is to get you to think about taking a chance on your dreams — no matter how big or how small.
The past few months you may have read my posts about the DailyFeats website and how I've used it to stay on top of my weight loss, fitness, healthy eating, and other life-changing goals. Now 8 Women Dream has a terrific opportunity to bring the DailyFeat goal achievement interaction to you in a very personal way.
The team up
I've been working with the very patient and amazing team over at DailyFeats to launch a customized 8 Women Dream goal setting challenge.
The challenge is called: DREAM BIG.
Here today I've put together an outline of what this challenge will be all about — it's just a quick review of how the Dream Big Challenge will work.
What I need from you
Take a look at the page describing the details of the challenge here — keep in mind this is a work in progress:
DailyFeats challenge details – https://8womendream.com/8-women-dream-featured-in-the-news/8wd-online-events
Your feedback is needed!
Does this sound like something that would help you get going on your dream?
Do the details make sense?
Is the information enough to get your attention?
Looking forward to reading your suggestions in the comments –
Heather

Heather Montgomery is a fitness writer, triathlete, and blogger who is devoted to sharing what she has learned about becoming a triathlete after age 40. She uses her Metabolic Training Certification to help other women struggling to get fit in mid-life. She lives and trains in Santa Rosa, California, the new home of the Ironman triathlon. You can find her biking the Sonoma County wine trails.