Last updated on July 9th, 2019 at 10:44 pm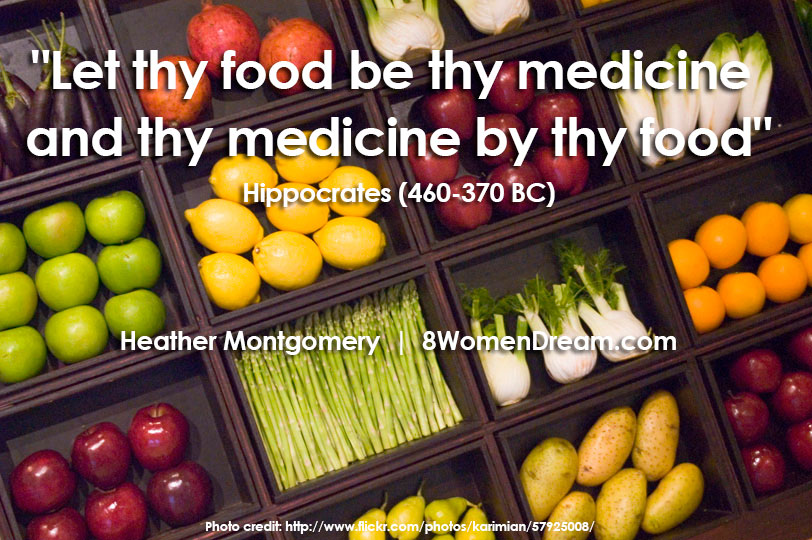 Becoming a triathlete after the age of 40 and living a healthier lifestyle does occasionally have me sitting on my butt watching programs about health and fitness.
Enter Food Matters, The Film
I first watched the movie Food Matters a few years back when I was first contemplating my triathlete dream. It was one of the few documentary films I've watched again and again for inspiration and as a reminder to watch what I eat.
'Food Matters' features interviews with leading health experts who reveal the best natural healing choices you can make for you and your family's health. In the film, you discover what works, what doesn't, and what's potentially killing you.
How we eat is killing us.
Cooking your food is one of the issues 'Food Matters' first discusses in the film. Disclosure: I've never been a fan of raw diets or any food plan that focuses on only one way to eat. But I do respect the science behind it, and why the filmmakers chose this subject to be a part of the Food Matters film.
The film walks you through how cooked food creates a reaction in your body. In essence, your body attacks it. How do you prevent this from happening? By eating more than 51% of your meals in the raw form, so the reaction never has a chance to develop.
Affordable, high nutrient raw food is not always available to everyone–about 23.5 million people live in food deserts in the US where the closest store offering fresh produce is greater than 10 miles away from where people live. These are also areas where people don't have access or can't afford a vehicle so the walk or take a bus to whatever store is closest. Often these stores are gas station marts or liquor stores with a few food items (if you can call it food).
One of the film's experts drives home a point about lifestyle choices in the US.
"We would rather spend money on a car or a car, than on feeding our children the greatest superfoods that have ever been discovered in the world. Because we don't know, our value inversions got confused." – David Wolfe – Living Foods & Superfoods Specialist, MA Nutrition
But what if you don't spend money on a car? What if the bulk of your income goes to paying rent, keeping the electricity turned on and paying for your bus transportation? I think there should be a program that helps people grow small container vegetable gardens in their home or find some way to get fresh produce to people who can't afford to have it shipped to them.
Dr. Ian Brighthope, MD, Nutrition & Environmental Medicine Specialist, offers a realistic view of the damage done with America's food choices. He speaks about the scenario of just a single day of eating processed, sugar-filled foods. There's the next day when you try and make up for it by eating healthy…
"I never, ever correct the deficiency that occurred from the day before. There is always going to be a residual problem, somewhere. So, you can not punish yourselves without having to pay for it, sooner or later."
Paying for it sooner or later is a concept most of us can relate. I've lived a super-healthy diet and then decided to binge-eat pizza after a successful triathlon and felt like I was dying the next day, and my body punched me in the gut.
But is it all our fault?
"Less than 6% of graduating physicians in the USA receive any formal training in nutrition."– 'Food Matters' The Film
It seems that most doctors aren't well-versed in knowing how to advise us when it comes to food either.
The film also points to fascinating historical science and medical research on the impact of vitamins for the treatment of disease. The conversation in the film sheds light on modern medicine and the failure of knowing the details about what you are eating before you get sick. Celiac disease is commonly overlooked as a cause for weight issues.
In one study published in the Archives of Pediatric and Adolescent Medicine in 2008, 11.2 percent of children diagnosed with celiac disease were overweight. In another study in the American Journal of Gastroenterology published in 2010, 15.2 percent of adults with celiac disease were overweight when they were diagnosed, and 6.8 percent were obese. (Source: Very Well Health). If someone who hasn't been diagnosed with celiac disease is ingesting gluten, their diet could most definitely be making them sick and overweight.
I am fascinated by the concept that the nutrients in individual vitamins are too confusing for a sound bite. Certain vitamins are good. Especially when you are dealing with an autoimmune disease,
One of the examples in the film, offered by Dr. Andrew Saul, Therapeutic Nutrition Specialist, was the uses of Vitamin E:
heart disease
healing burns
epilepsy
Dr. Andrew Saul discusses the belief system we have around "one drug for one disease." This is the premise behind pharmaceutical treatments. But this premise of one remedy for one disease doesn't hold up when you also introduce proper nutrition.
"You cannot heal selectively." – Charlotte Gerson, Founder of 'The Gerson Institute'
This concept that health is systemic, all-encompassing, and non-specific was hard for me to get past the first time I heard it. My trouble wasn't with the possibility that our food could be a healing factor for illness and disease; it's how it's connected to our overall health.
The connection of good health to everything we put in our bodies seems logical. Unfortunately, I hear daily from women I am helping to become triathletes who are not reaching their fitness goals. They always admit they aren't tracking what they eat so I can offer feedback as to why they aren't making gains.
We treat the symptoms of a disease–not the root cause.
Cardiovascular disease is an excellent example of this. Cardiovascular disease is a lifestyle disease. It is directly related to what we eat and how we live. The film offers exciting proof of how cardiovascular disease can be reversed. This discussion is a compelling moment in the movie. I worry about the massive gap between acceptance of prescription drug therapies only as opposed to prescribing nutrition to support it.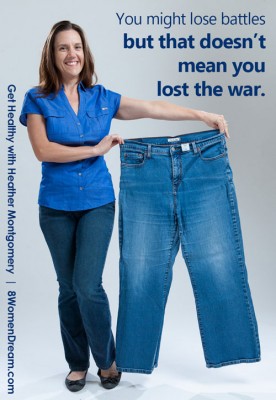 Nutrition and lifestyle change is not a new idea. The solutions discussed cover the possibilities for improving illness, mental disorders, and chronic conditions.
One of my favorite tips: Drink more water.
I am a huge proponent of drinking plenty of water as an integral part of eating every day. The "hydration queen" at work, I regularly ask if anyone needs a water bottle refill as I'm heading to get more for myself. The impact of putting water back into my daily routine has helped me gain more energy, become physically fit, and I ultimately lost over 80 pounds.
"Start by doing the simplest thing ever. Upon arising, drink lots of water. As simple as that is, it's amazing of how few people actually do that… before you have any food before you have any coffee or tea–just drink water first, and then begin your day."– David Wolfe, Living Foods & Superfoods Specialist, MA Nutrition
Consider nutrition for preventing and healing disease.
'Food Matters' provides research on diabetes, heart disease, and even cancer treatments that have had complete disease reversal with nutritional therapy.
"It is illegal in most countries around the world to treat cancer patients with nutritional therapy. The only legal treatments in these countries are surgery, radiation therapy, and chemotherapy."
There is a logic behind those decisions. I would personally love the opportunity to try anything and everything when faced with a life-threatening disease or chronic illness. We have the free will to chose the foods we eat.
Food Matters brings the personal choice point home when presenting how to create a healthy environment in your body to prevent a disease from taking hold. There is a strong recommendation to accept your right for self-care and self-help.
Give the Food Matters film a try.
You don't have to love everything the film says–you don't even have to agree. The reason I recommend watching this film is to start you thinking about your health, your wellness, and what it takes to compete in a triathlon.
Better food and nutrition is the key to supporting physical training. It was the key to my triathlon dream success.
Making healthy eating a priority in your life to help you achieve your dream is ultimately up to you, and I think you're worth it.
Heather Montgomery

Heather Montgomery is a fitness writer, triathlete, and serial entrepreneur who is devoted to sharing what she has learned about becoming a triathlete after age 40. She uses her Metabolic Training Certification to help other women struggling to get fit in mid-life. She lives and trains in Santa Rosa, California, the new home of the Ironman triathlon. You can find her biking the Sonoma County wine trails.
Note: Articles by Heather may contain affiliate links and will be compensated if you make a purchase after clicking on an affiliate link.