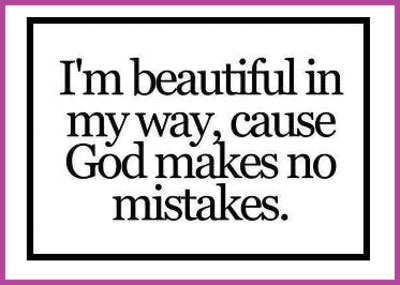 "Always be a first-rate version of yourself, instead of a second-rate version of somebody else"
At one of my recent motivational speaking engagements, a girl approached me and asked if she could ask me a personal question. I felt a little intimidated, but I said, "Go ahead!" anyway.
This beautiful young woman asked me, "Do you have stretch marks?  Because I do and I need to get rid of them or else my boyfriend will leave me. I've tried everything."
Immediately, I felt two emotions: 1) anger towards the boyfriend and 2) sadness that this woman's relationship was hanging on a thread due to a boyfriend who thought she should get rid of her stretch marks.
I explained to her that recently had a baby and that my body had fine lines too because my skin needed to expand to carry my little girl. It's what our bodies do to accommodate another human being.  What else is our skin supposed to do?
I then shared that if my husband scored his love for me on every time I got a pimple or flaw I would be divorced by now. I am far from perfect. I just know how to present myself in a way that shows off my best features.
Women will often envy models in magazines, but we don't say it out loud. And the truth is that those magazines give many girls a false sense of their own real beauty.  They don't realize all the lighting, angles, and image touch ups that go into making those images.  If they walked by one of the models in real life they probably wouldn't recognize them in person.
It's the inner beauty that matters in life and to our dreams.  It's the inner self that creates the change we need to see in this world.
Besides, I have found that the most beautiful people are often the most insecure beings on earth.
Real love does not depend on how you look.
What I tell these girls, when I am asked to speak, is that it's most important to feel proud of ourselves regardless of how we look. The real beauty lies within our inner strength.
These young girls in my country, or anywhere for that matter, should not allow a boyfriend, lover, or a husband dictate what their beauty is. Men have no idea what it takes to be a woman, have babies, and be all that we are.  We need to decide what our beauty is.
I always say, you might be the best looking person on earth when you meet your partner, but looks will fade as you grow old. I tell my girls to marry someone who will accept them for their beautiful heart, brains, and ability to laugh, because in 50 years the looks will be gone.
And if you've built your life around only exterior looks, you are going to have a rough, rough go of it after age 50.
I once read that "outside show is a poor substitute for inner worth."  I love it.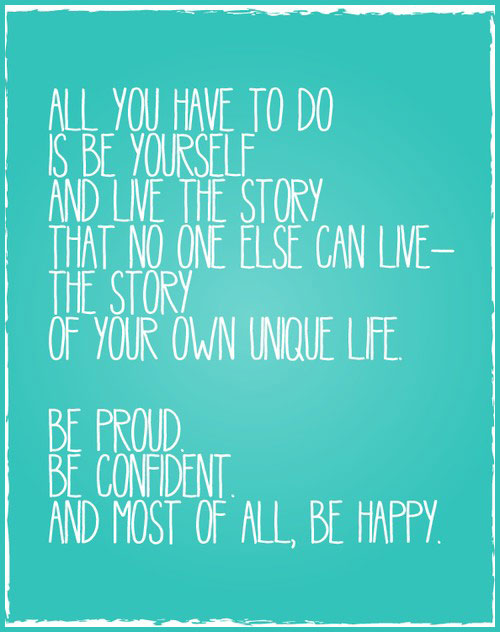 I tell my girls to be proud of who they are, to embrace their age, their bodies — with those stretch marks. Today and right now!
They are beautiful because they matter to the world.
Just like you, dreamers.
So in honor of these girls I speak to, this week step away from the fashion magazines and remind yourself of what is wonderful about you, which has nothing to do with your "outside show."
Show the world what real beauty looks like from the inside out.
And then, just pursue it –
Sue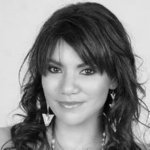 Sue Levy is the founder of the South African Just Pursue It Blog and Inspirational Women Initiative. She's a motivational writer and media designer, who is obsessed with everything inspirational with a hint of geek. She thrives on teaching women how to be brave and take big chances on themselves. You can find Sue on her Twitter page @Sue_Levy.
Note: Articles by Sue may contain affiliate links and may be compensated if you make a purchase after clicking on an affiliate link.