Last updated on July 8th, 2022 at 05:22 pm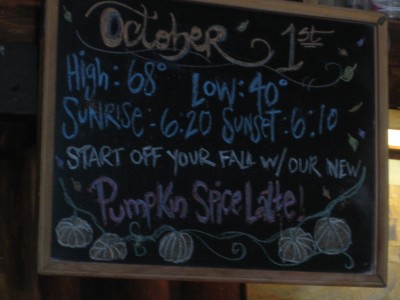 I love fall. In fact, I love it so much that I rarely travel during this time of year. I'm an admitted fall traditionalist and romantic.
Growing up in the Midwest, my version of fall is similar to the mass media images that sell cable-knit sweaters and caramel apples.
To me, I stay put to wrap myself in scarves and argyle sweaters to attend chilly collegiate football tailgates and full-moon bonfires and walk quietly along sidewalks to hear nothing but the crunch of a palette of leaves under my boots and see the steam drift from the lid of my pumpkin-spiced latte.
Determined to burst my traditional seasonal perspective, I wonder, what's fall-like around the world?
Could I trade in my flavored lattes and brown leather boots for fragrant tropical flowers that gently float off Balinese trees? Skiing and swimming on the same day in South America? Sunbathing on the Dead Sea? Sightseeing in Taiwan in sandals and sleeveless shirts?
Since I am staying stagnant in terms of fall travel, I called upon my global citizen friends to showcase their current destinations for the fall.
Beyond just a fall visit, these places are easily worth spending the rest of the year in.
8 Great Places to See:
1.  Amman, Jordan
Sunbathing on dreamy beach scapes of the Dead Sea and visiting ancient Roman ruins? It might sound more like a dream summer vacation, but all of the above can be complete in an Amman autumn. (October only averages 275.9 hours of sunshine, according to World Meteorological Organization)
My friend and former co-worker, who snapped these great shots, lives in Amman, Jordan's capital and one of the most prosperous Middle Eastern cities that continues to welcome millions of international visitors a year.
According to Carla, her pictures are representative of fall because not only were they taken in October, but the clouds present only come out in the fall and the lighting is very clear, crisp, yellow and everything is so vivid (shadows/colors).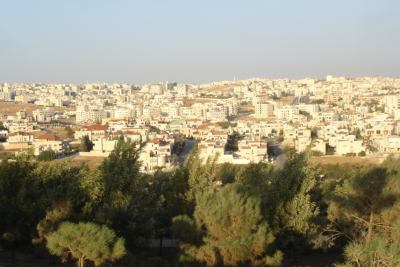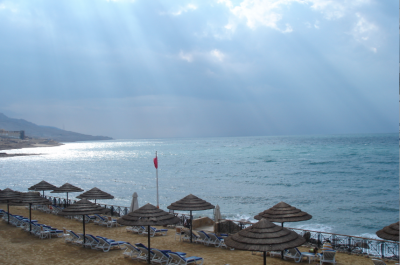 2.  Bali, Indonesia
Eat, pray, love. Or in the case of my cousin Jeff – work (hard in America), save (your money) and spend (the fall in Bali).
Temperatures rarely drop below 75 degrees in October, which lends to plenty of tropical exploration, ample beach activity and time to watch the flowers fall from the trees – although I don't think they have the same "crunch-under-your-feet effect" as the maple leaves.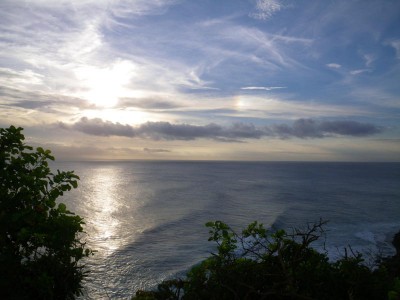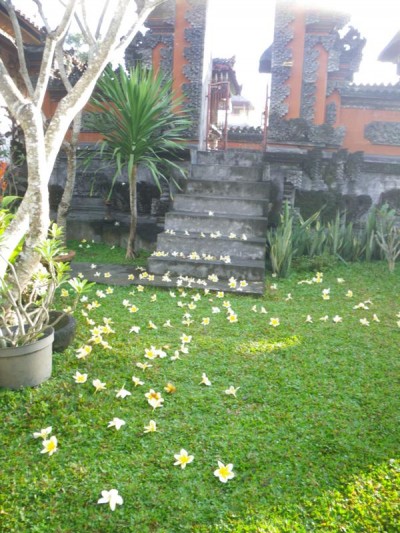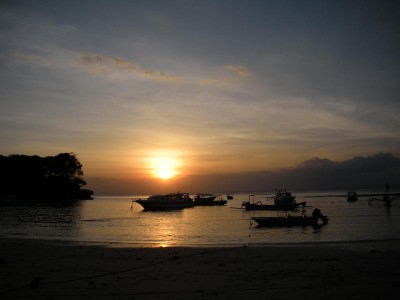 3.  Chile, South America
The VW-bus-globe-trotting family behind BodesWell is back! I interviewed them back in How to Live the Dream and Travel the World. They are now 2 years, 2 months, and 10 days into their around-the-world excursion.
These days, they are spending fall (or spring in South America) in Central Chile, a place they compare to California. A place where you can ski in the morning and then head to the beach. For us fall traditionalists, trading in sweaters and boots for sandals and bikinis could be a nice change of pace.
Here Bode is skiing in Nevados de Chillan and then hiking in Cobquecura.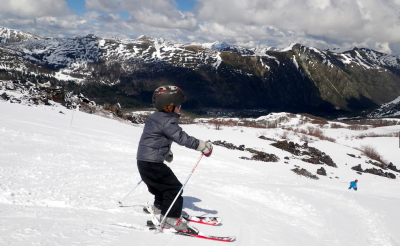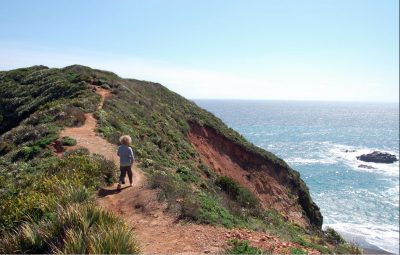 4.  London, England
This picture from Clapham Common park in London, shot by my artistically talented friend Emily and the star of How to Live the Dream and Move to London, is like a scene from a 70's travel magazine.
It's warm, welcoming and I'm just looking for a mustached man in a turtleneck to pop out from around the tree and start strumming his six-string.
Emily, who has spent almost two years aboard, states that fall in London is her favorite time of year.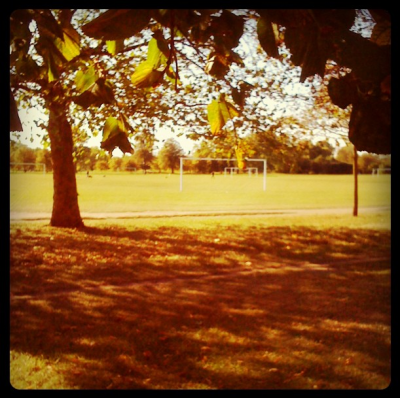 5.  San Francisco, Sonoma, California
These gorgeous fall colors were captured by two fellow dreamers who are lucky enough to live in the Northern California neck of the woods. San Francisco friend  Andi Teggart, who shot the bottom photo in San Francisco, and freelance photographer Remy Gervais, who shot the top photo in Sonoma.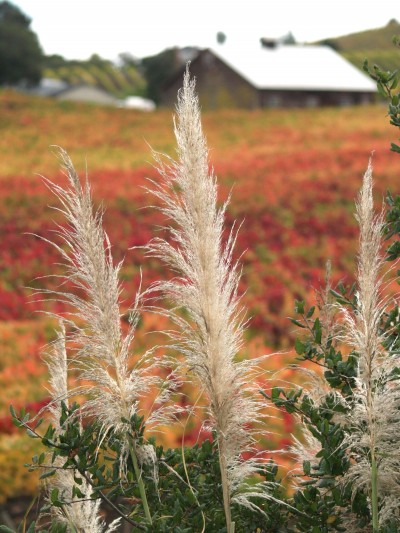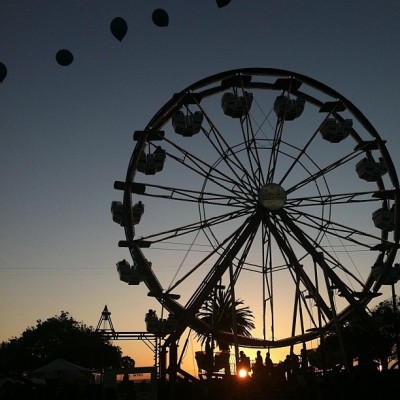 6.  Taipei, Taiwan
My friend Eli is completing a master's program in Taipei, Taiwan. He and his girlfriend spent an overcast, yet easy-going October day at the Sun Yat-sen Memorial.
Despite the clouds, the temperatures average in the 80s this month. Sandals and short sleeves it is.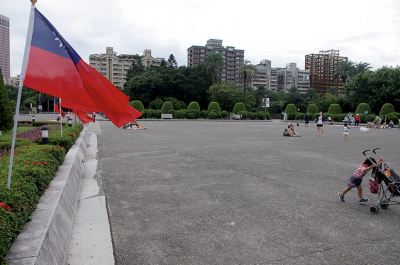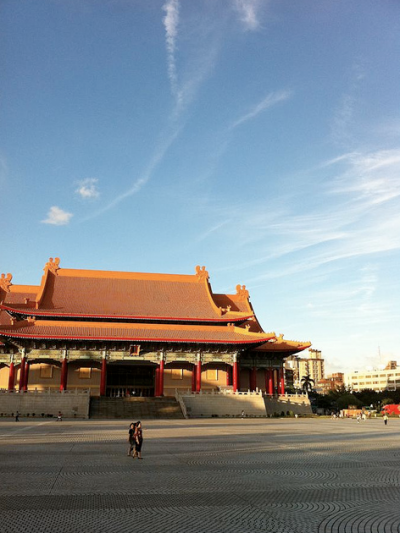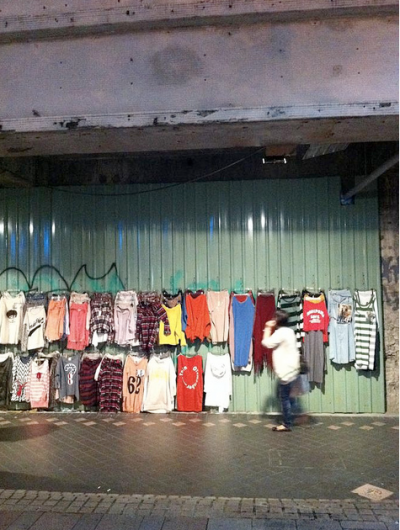 7.  Troy, New York
A friend and activist Lisa Powell Graham lives in this beautiful part of the country, which is near Albany, New York. Troy is home to the original Uncle Sam and Rensselaer Polytechnic Institute, one of the nation's finest universities.
Most of these shots were taken at a lake-house on Taconic Lake in Grafton, NY right near Troy.
From VisitTroyNY:
"There are so many reasons to visit TROY.NY: You can explore 200 years of American architecture in a single afternoon. See the city's famous Tiffany windows, brownstone row houses and historic college campuses. Stroll along the river where Henry Hudson landed 400 years before, as you watch boats and passenger ships cruise toward the Erie Canal and Great Lakes."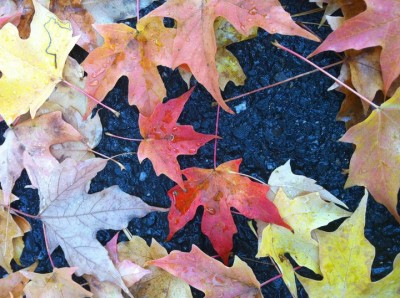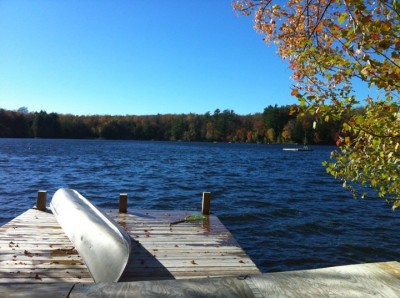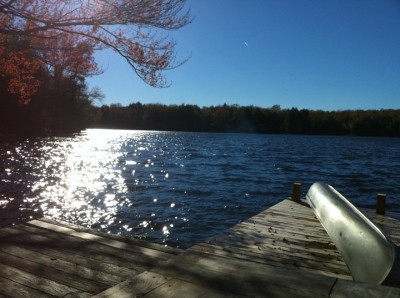 8.  Willamette Valley, Oregon 
Friend, Shellie Croft and her beautiful winery, the Willamette Valley is rapidly becoming a fall favorite for wine lovers and outdoor enthusiasts alike.
From TravelOregon:
"The Willamette Valley is the heart of Oregon's agriculture country. During spring and summer growing seasons, roadside stands dot the country lanes, and farmers' markets appear in the valley's historic towns. Covered bridges beckon drivers to explore the many back roads, and the valley's flat terrain and temperate climate make it a favorite for hikers and cyclists, who also enjoy the paved paths in the college towns of Eugene and Corvallis. Nestled among its rolling hills are over 200 wineries producing a medley of vintages–Pinot noir, Pinot gris and Riesling to mention a few. The valley, dubbed Oregon's Wine Country, is one of Oregon's major wine-growing regions."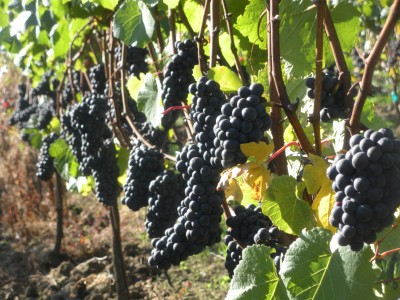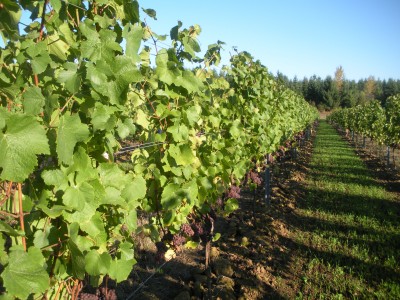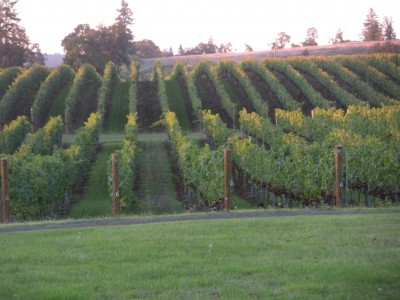 Jordan, Bali, Chile, London, San Francisco, Taiwan, upstate New ,York and Oregon wine country … where in the world are your best places to see in the fall?
Katie Eigel


Enjoy this special 8WomenDream Guest Contributor story submitted by new and experienced big dreamers throughout the world, edited and published to capture a dream perspective from different points of view. Do you have a personal dream story to share with 8WomenDream readers? Click here to learn how to submit dream big articles for consideration.
Note: Articles by Guest Post Contributors may contain affiliate links and may be compensated if you make a purchase after clicking on an affiliate link.