Last updated on July 8th, 2022 at 05:36 pm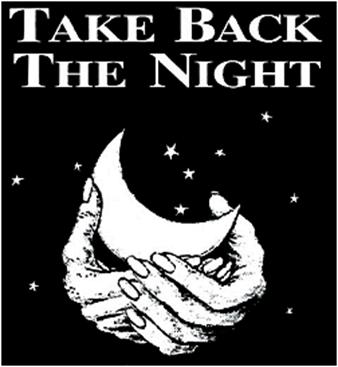 I stood in the middle of the circle of people, shaking. Directly in front were a row of fraternity brothers, in their Delta Theta Delta shirts, all of the students at RPI, around 20 years old. They stared at me, jaws dropping open, as I revealed the details of my story.
When I was their age, 20 years ago, I was raped by a friend of a friend at a party, with a little help from a date-rape drug which blocked my ability to form memory and caused me to lose consciousness.
The perpetrator left me outside in the car on this cold January night, passed out and half-naked until a friend noticed that I was missing from the party, and came to find me.
I never thought I'd be telling this story publicly, since it was a deep, dark secret that I kept for so many years, along with other secrets about my past.
I didn't want people to know what I had been through, or the symptoms that persisted years later: panic attacks, anxiety, depression, and nameless fear in the pit of my belly.
Yet here I was, in front of a crowd, at a Take Back the Night rally, where I was the keynote speaker. The secret was out…
Speaking My Truth
Speaking out meant conquering a huge amount of fear.
After all, I'd spent a lot of years constructing a facade of "perfection" around myself. I was hell-bent on being the "perfect woman," whatever that meant to me, and in my case, I interpreted it to mean perfect wife, career success, academic success, fit and trim, sexy and smiling.
I was good at achieving things and good at looking happy. There was certainly a lot to love about my life. But there was also a lot of anxiety and fear. Everything that had happened to me years ago was my "big secret," and I figured nobody needed to know.
Yet somewhere deep down inside, I also held onto and honored a promise I had made to the universe. Years ago, when I went through my own personal hell, I'd promised myself that I would tell my story someday if I thought it could help others heal.
It took a long time for me to get to a place where I felt strong enough to share. Two years ago, I finally felt as ready as I was ever going to be. I made a decision to share my story by writing my book.
That led me to stumble onto an opportunity to write since the blog was seeking a "fun, fearless female writer" who was currently working on her first book. That's me, I thought! Well, maybe it wasn't technically true that I had no fear. But I had never let it stop me from living my life.
Take Back the Night
Two years ago, my best friend Stephanie asked me if I'd consider sharing my story at the local Take Back the Night march for victims of sexual assault here in Troy, New York. I had already committed to writing my book. I had already landed this blogging gig at 8womendream.
I love public speaking and wasn't shy about saying yes. But standing up and telling my story, speaking my truth out loud in front of a crowd, still felt like a leap.
Somehow I knew it was time.
It Gets Easier Over Time
That was two years ago, and at that point, it had been 18 years since the rape, 17 years since I was stalked by a man who threatened repeatedly to kill me, and described how he would do it, and 16 years since I tried to take my own life.
That was in 1994 after I spent a year recovering from the loss of my friend, Eric, who had "rescued" me after my rape and who had always been my "guardian angel" when he was alive. He died following heart surgery when I was 22 and he was 23.
I was still being stalked at the time, and something broke in me. Someone I loved, who wanted more than anything to live, didn't have the chance, and I was being chased by someone threatening to take my life. I needed to change my situation, to get out of town. I left campus. I was a student at Princeton at the time, but I moved back home to Massachusetts. I arranged to finish my coursework by taking classes at Harvard and UMass Boston and transferring the credits back.
For a while, everything was fine. In fact, I felt more powerful than ever, on top of my game, ready to rock my life.
Descent Into Hell
I had no idea things were about to fall apart, again. Years later, I would put the pieces of the puzzle together, and learn that I'd been suffering for years from undiagnosed Post Traumatic Stress Disorder (otherwise known as PTSD). At the time I just didn't understand what was happening.
All the trauma in that short period of time was just too much for my system to process and I had a breakdown. I'm sure it didn't help that I was too proud to seek help and just projected to the outside world that "everything is fine, thank you very much," which is also a typical stage that PTSD survivors experience.
If you have never experienced suicidal depression, and of course, I hope you never have, it's difficult to describe. Basically, my sole focus for three months was on how and when (not if, mind you) I would kill myself. I'd lost all hope that I'd ever have the life I dreamed of. It was as if my "light" had gone out.
Eventually, I settled on overdosing as the least violent option. Thankfully, I survived my attempt all those years ago or I wouldn't be writing this now.
When I woke up in a stupor, unable to move my muscles but knowing that my brain was still functioning ~ I was still breathing and apparently still alive! ~ I said to the universe, "Okay, I guess you still want me to be here! I guess there is a purpose for my life? If you could show me what it is, I'd appreciate it!"
Living My Purpose
I feel like I am living my purpose now, as I define it. For me, it means I'm loving, evolving, sharing joy, and healing the world one heart at a time, starting with mine.
Telling my story is a part of that. When I finally decided to make the leap and speak the truth out loud and stood in front of that crowd at the Take Back the Night march two years ago, I set myself free.
I wasn't willing to let fear hold me back anymore: fear of what people might think, fear of how I would be perceived. What I know for sure is that I have successfully overcome the symptoms of PTSD over the years through yoga, meditation, positive thoughts, and other types of healing techniques, and I believe anyone can create a happy life for herself or himself, no matter what he or she has endured.
That is why I tell my story. I don't believe that it defines me anymore. It's just something that happened to me in the past. As for what will happen in my future: I get to write the script for my own life and direct the picture. I choose!
It Gets Easier
I can honestly say that speaking the truth out loud gets easier with time.
Last week I stood up in front of a crowd, again, at a Take Back the Night rally. As I first did two years ago, I told my story, in detail. I talked about my healing and recovery process.
Two years ago, when I spoke, I could barely hold back the tears. I know that if I looked at my best friend, Steph, who was in the crowd, I'd lose it. This time, I was calm. I felt empowered. I've spoken my story out loud dozens of times since that first rally two years ago.
It no longer feels scary or painful. I have healed enough that I have emotional distance from my story now.
And I still find that it has an impact on people when I share. So many women came up to me after the speech this past Thursday to hug me, shed a few tears, share part of their own stories, or just to say "thank you."
The Luckiest Girl
As I see it, I am one of the lucky ones. I have been fortunate to live so many of my dreams, becoming a professional dancer, traveling the world, writing a book, and blogging, I am still living my dreams.
I have not had a panic attack in a few years. I am happy and peaceful today.
I am one of the lucky ones who has managed to not just survive but thrive. I believe everyone can do this!
Tell The Truth, Tell The Truth, Tell The Truth…
We live in a world in which we're encouraged to pretend that everything is great, even when it's not. For me, letting people know what happened to me, and how I turned my life around, was one way of taking back my own power.
When Elizabeth Gilbert was writing Eat, Pray, Love, feeling scared to splash her own story and raw emotions across the page, a good friend gave her this advice: "Tell the truth, tell the truth, tell the truth." She did, and her willingness to be vulnerable, and to reveal her own breakdown and healing, helped catapult this book to the best-seller lists.
I'd love for that to happen with my book, Burning Down the House someday, but of course, how the book is received by the world is out of my control. All I can do it show up at my computer, write down what happened, and tell the truth.
Here's what I have learned about the power of speaking the truth out loud:
1. You will not die! It's a fairly safe bet that you will not die if you choose to share your own personal story with others, although it can feel like it at times! So scary! Remember, we all have a story and everyone has endured some suffering in this lifetime. You are not alone!
2. You will grow stronger. At least in my case, I found that the more I spoke my story out loud, the easier it got. Ultimately, for me, sharing my story has been an important part of my recovery and healing.

3. Your vulnerability will empower others to share their own stories. When we have the courage to "speak our truth," we inspire and empower others to do the same. I can't tell you how many women have shared their stories with me. Sometimes I am the first person who has heard the story. It's an incredible privilege to be let into someone else's life in such an intimate way.
4. By showing others that it's "perfect" to be real and authentic, you can help end the global conspiracy to act as if life and success were a smooth, bump-free journey. Trust me, you will be doing everyone a huge favor!
The truth is that we are stronger than our past, stronger than our fears and doubts, and stronger than our stories.
If you have experienced trauma in your lifetime (and so many people have) I encourage you to seek help by visiting a therapist or counselor, or at the very least sharing your story with a trusted friend or loved one.
Lisa Powell Graham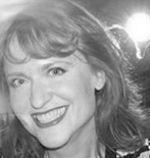 Lisa P. Graham is an inspirational writer, life coach, TED motivational speaker, and globe-trotter whose passion is to help others to find happiness and meaning in their daily lives. A political activist at heart, Lisa would like to empower more women to run for political office as a way to create positive change in the world. You can find her on her website or watch her TEDx speech on YouTube.
Note: Articles by Lisa may contain affiliate links and may be compensated if you make a purchase after clicking on an affiliate link.