Last updated on July 1st, 2022 at 05:20 pm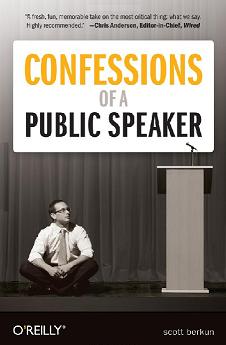 I have two dreams, one is to be a published author and the other is to be invited to speak at TED. Scott Berkun is a living example of this dream.
Who is Scott Berkun?
He is the best-selling author of Confessions of a Public Speaker, The Myths of Innovation, and Making Things Happen.
In this video, he is discussing how to speak at an Ignite event, but his advice works great for writing blog posts as well as speaking anywhere.
What is Ignite?
Ignite is a style of presentation where participants are given five minutes to speak on a subject accompanied by 20 slides. Each slide is displayed for 15 seconds, and slides are automatically advanced. Ignite events happen everywhere, so there may be one going on in your town, or you can be the creator of one.
We are lucky to live where O'Reilly is located and Ignite events happen here on a regular basis.
Back to Scott Berkun, in this video, he gives the following advice
1. Storytelling is everything.
2. Tell what you love, what gets you excited, and what gets you up in the morning.
3. Tell what you hate, what you would remove from the world. If you flip what you hate (look for the opposite), you will find something you love.
4. Tell what you are good at, what you have experience in – you have great insight here and you can share it, which makes for a powerful story.
5. Keep it tight and to the point.
His advice can be used for writing for the public too. Creative writers often forget to write with the reader in mind and these rules can help make you a better writer.
You can connect with Scot B @ his blog @ his website – www.scottberkun.com/blog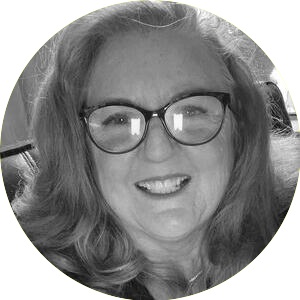 Catherine Hughes is the editor and founder of 8WomenDream. She's also a magazine columnist, content creator, blogger, published author, and former award-winning mom blogger. Catherine collaborates with companies to craft engaging web content and social media narratives. Her work, highlighting stories of the resilience and success of Northern California residents, appears in several print magazines. Outside of work, she treasures motherhood, her close friendships, rugby, and animals.
Note: Articles by Catherine may contain affiliate links and may be compensated if you make a purchase after clicking on an affiliate link.