Last updated on December 6th, 2012 at 11:02 pm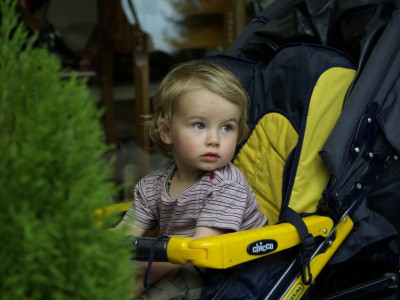 On my dream path to becoming a top photographer, I've set some goals this year to improve my technical and editing skills.
So on a stormy St Patrick's Day, a few of my friends and I traveled to San Francisco to attend The Power of Passion Tour, co-delivered by photography masters, Sandra Puc and Jerry Ghionis.
It was anything but a typical workshop, and far from what I expected.  We certainly learned some technical approaches to shooting.  Lots of lighting demonstrations and suggestions for posing and studio work.
But it was a segment from Jerry – recently named one of the Top 5 Wedding Photographers in the world  – that ultimately delivered the knockout punch.
It was at the end of the evening and he was getting ready to close with a video presentation of his latest work.
Subtly, in front of the room he said,
Some of you have asked me tonight,  'How do I become a better photographer'? And to that  I will simply say this:  To become a better photographer, you must become a better person."
The comment was so quiet and understated I almost missed it.
It's not like Jerry said "to become a better photographer take this other course" or "buy this new editing software."  He just made the "become a better person" declaration and started his video show.
What followed was 10 minutes of powerful, thoughtful images of weddings and special location events from around the world.  Artistic and emotional shots that most photographers at my level would LOVE to capture.  Looking around the room,  most of us were in awe and crying.
There were also video clips of his interactions with brides and parents that allowed us to see him in action.  In my opinion, it was the most powerful takeaway of the entire workshop.
With any photo shoot, there are technical aspects to honor that take time to set up – like lens selection, lighting issues, angle perspectives and back grounds.  But what I also saw in his video was how much time he spent setting up the shot by talking to his clients, putting them in the right emotional space.
He would tell little jokes or ask poignant questions in order to get the expressions he was looking for.  Everything was important — where they stood, where their eyes looked, how their hands were placed — he didn't wait for things to naturally happen, he made them happen.
He was genuine and warm to everyone – clients, strangers and staff included.  He didn't pretend to know everything — some shots he had to approach a few times before he got it right.  Watching him continue to say "hey, let's try this" until he got what he wanted was totally encouraging.
Jerry's  modeling of what it means to 'be a better person' was so obvious and real.  So I started to think,
How will I become a better photographer by becoming a better person?
Commit to really listening.  Make sure I check in on assumptions I have,  and listen for what the client really wants – and translate that into thoughtful amazing images that THEY want.
Being bold. I have to be able to take risks and go outside of my shooting comfort zone, and make suggestions to the clients that may be a bit non traditional.
Giving.  I'm going to suggest to my photography meetup.com group that we work together to give back to the community we live in.  We have some incredibly talented people with huge generous hearts – I'm sure we'll come up with something amazing.
Trusting my instincts.  I have to balance client feedback and wish lists with what I know makes a good image.  Being a pleaser in my past, this challenge pops up from time to time, especially during crunch time.
Being genuine.  Being honest, being direct, being genuine – all important to remember in any situation.
Teaching and being teachable.  I love to help others develop their passion for photography.  I also have to remember that every teaching opportunity is a learning opportunity.  For those willing to guide me in what I need to learn, I'm all in.
Until next photo,
Rem
Remy's dream is creating opportunities for photography showings and public displays of her work.


Enjoy this special 8WomenDream Guest Contributor story submitted by new and experienced big dreamers throughout the world, edited and published to capture a dream perspective from different points of view. Do you have a personal dream story to share with 8WomenDream readers? Click here to learn how to submit dream big articles for consideration.
Note: Articles by Guest Post Contributors may contain affiliate links and may be compensated if you make a purchase after clicking on an affiliate link.