Welcome to World Travel Dreams on Saturday. At the moment I'm planning a return visit to one of my favourite cities (and countries) in the world: the capital of India, Delhi. A friend is getting married – it's going to be the full Brahmin Hindu wedding deal – and I can't wait to get my Raas Garba moves on.  I'm really hoping there will be an elephant!
So I've been thinking about all the wonderful things to see and do in Delhi, and decided that rather than return to any of the famous sites my focus on this journey is going to be on getting further under the skin of the city and its people.
After all, one of my major preoccupations while travelling is discovering how other people live.
I'd like to share with you a small photo essay on India (all taken during my previous travels there) and how ordinary people live and work day to day…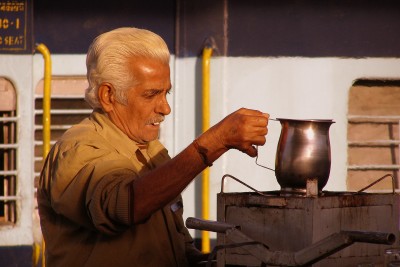 Chai (milky, masala-spiced Indian tea) sellers are ubiquitous in India and I snapped this guy in the early morning out of the train window as we pulled into a Delhi train station. I loved travelling by train through India and it was my first time in Delhi – what a world travel dream come true that was!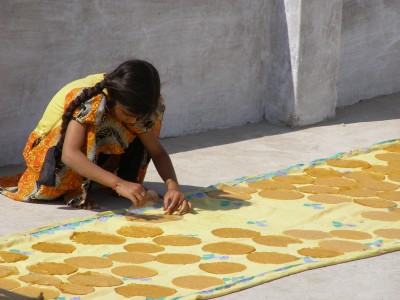 Children in India rarely have the relatively carefree existence of western children and must contribute to family life and income however they can. This little girl was hard at work in the hot sun on a rooftop a few buildings away from the guesthouse where I was staying in Udaipur – the 'White City' – one of the colored cities of Rajasthan.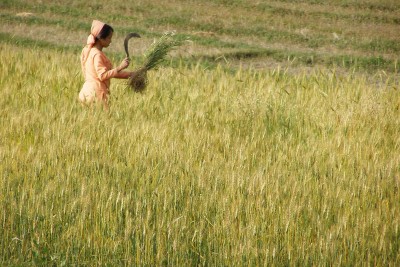 Not a mechanised implement in sight during the wheat harvest in the northern India state of Himchal Pradesh. I was on a four day trek into the foothills of the Indian Himalayas and saw many typical village scenes like this.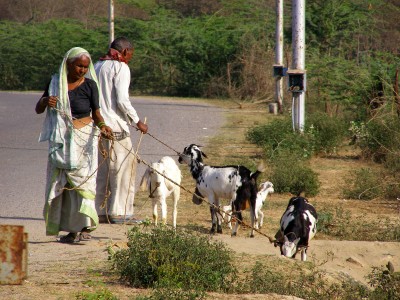 Just a stone's throw away from the magnificent Taj Mahal in Agra people are scratching out a subsistence life and living as they have done for centuries. The constant contrast between rich and poor in India are nothing short of emotionally overwhelming.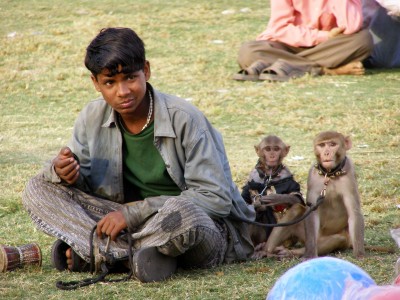 One of Delhi's biggest monuments is the India Gate, a British Raj era war memorial. These days it is a popular picnic spot for Delhiites and drink and icecream sellers flock here in the evenings. This young man was taking a break from entertaining the crowds with his monkeys, for peanuts.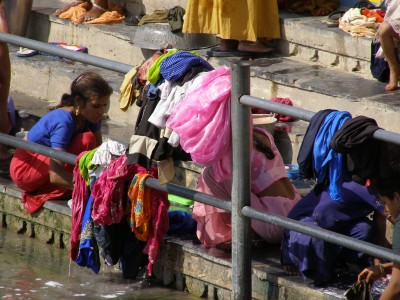 On the water steps beside Udaipur's lakes women gather to wash their clothes and themselves in a colourful display of Rajasthani dress and life.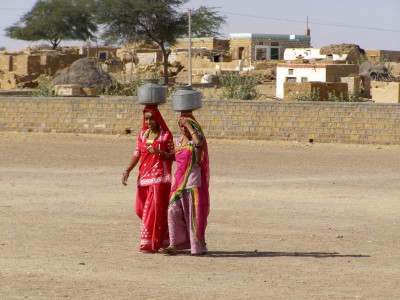 In the desperately arid and poor Thar Desert of Rajasthan fetching water is an arduous daily task, although the Rajasthani obsession with bright colours certainly enliven the landscape. I was on a camel trek from the golden fort city of Jaisalmer during the annual Desert Festival.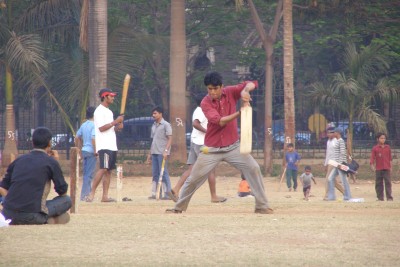 Cricket is India's national obsession and a pastime that unites rich and poor across the country. Lazing about on the grassy maidan in Mumbai I enjoyed watching people play cricket in the evening for a number of hours. I love the concentration on this guy's face.
India has some of the world's most magnificent monuments, fascinating history and ancient civilisation. But India travel dreams are also about seeing how other people live and that is what continues to draw me onwards to more world travel dreams.
Natasha
Natasha von Geldern is a travel writer, editor, and blogger who is passionate about making the pages of the atlas real by traveling the world. She is a contributor to Travel Wire Asia, Wild Junket Magazine, Yahoo! Total Travel, and Travelbite. You can find her on her travel website and blog, WorldWanderingKiwi.
Note: Articles by Natasha may contain affiliate links and may be compensated if you make a purchase after clicking on an affiliate link.