Last updated on July 1st, 2022 at 05:29 pm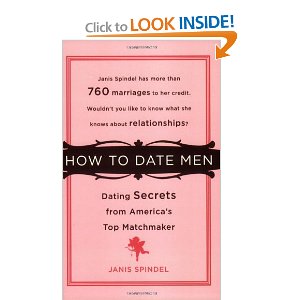 I am the dreamer who dreams of finding "the guy" after the age of 50. If we spend to much time online we will think no one dates past the age of 29. But I think there are more of us out there who are dating in the second part of our lives. One of the problems I see is that many of us don't know where to go on a first date – especially if we meet that person online.
8 Best Places For a Great Dream First Date
1. Your local coffee place.
There is something comforting about meeting someone in a coffee place and returning there to chat across a table with your special coffee blends.
2. A local walk.
Is there a nice park or a historical housing district that you can walk and talk through? Nothing screams better low pressure than a walk through a place, you both love.
3. A diner or local burger joint.
I am not talking chain burger places here. Nothing better than sharing your favorite burger at a place your mother took you when you were three.
4. A Sunday local brunch.
Especially if there is a ball game and it is storming outside. There is nothing more fun than meeting up Sunday morning, having a great late breakfast, and watching sports on a wide-screen television.
5. The local museum.
President Obama and the first lady met in a museum – need I say more?'
6. Minigolf.
What makes this a great first date is friendly competition, amusing conversation, and the ability to learn more about each other.
7. Go on a picnic.
Obviously, you need to prepare a picnic basket filled with food and your favorite drinks. One of the past dreamers liked to make peanut butter and jelly sandwiches, pair them with a glass of great wine and take china. She thought it was fun to eat peanut butter and jelly sandwiches on china, sit on a blanket and drink wine from a china cup.
8. Attend a farmer's market or flea market.
This is probably something new for you both and it offers new experiences, or simply enjoying a variety of fresh produce and testing your tastes.
Enjoy yourself on your first dates, no matter what happens. If you're fun to be around, you can't help but make a great first impression that leads to a second date. Don't wait too long to call – don't play any games. Be completely honest and try some new fun ways to date.
What brave first dates have you tried recently?
Veronica Jacobs


Enjoy this special 8WomenDream Guest Contributor story submitted by new and experienced big dreamers throughout the world, edited and published to capture a dream perspective from different points of view. Do you have a personal dream story to share with 8WomenDream readers? Click here to learn how to submit dream big articles for consideration.
Note: Articles by Guest Post Contributors may contain affiliate links and may be compensated if you make a purchase after clicking on an affiliate link.