Last updated on April 2nd, 2012 at 11:03 am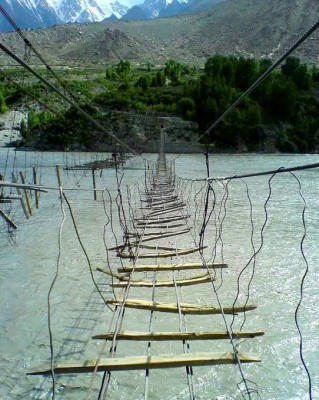 This week guest blogger Rod from Sacramento offers his view on following your dreams to meet someone . . .
I am wondering now if it is, or was an accident, the two she picked share the same profession. Yes, I am an Investigator too. Like the other guest blogger who wrote about finding a perfect mate, I am cautious, a student of people and have the tools and the capability to weed out bull shit.
At first, I struggled with what I was going to write about, I am sure my friend Remy is rethinking ever giving me her telephone number – as I have been burning up her cell phone freaking out about not being able to get past my writers block.
But I think I've got it.
My dream is to find that perfect person. The one who lights up the room when she walks in, the person I call just to hear her voice during the day. The woman I want to spend my life with. It was suggested I blog about dating women in their 40's and 50's, and my experience with Internet dating.
Looking for inspiration, I went back and read a number of prior blogs here on 8 Women Dream, and I found what I was looking for. Reading those posts forced me into some self-inspection of what I have been doing for the past 10 years. I don't think I've ever stopped to look at my life like this.
If you had asked me 15 to 20 years ago, I would have said that my dream life at age 55 would be sitting on the patio with my (then) wife, drinking a gin and tonic (Tanqueray of course) discussing our children, their success, maybe grand children — and joking about why it takes me 4+ hours to BBQ "Rod's Ribs".
See! I had the dream right there the whole time – and I didn't see it, or maybe I didn't appreciate it. It is exactly the dream I am now searching for with someone else. Nevertheless, I left my dream at age 44 by divorcing my wife (or her me) — during that same period in my life I re-met a woman (through a class reunion site) and entered into a new relationship pretty quickly (a typical "guy thing", right?).
Over the course of the next 10 years, our pattern was pretty erratic: we've dated, lived together, did not live together, did not date, dated, lived together, did not live together, not date, hanging out together. At the beginning of our relationship she called herself my "In-Between Girl", which I hated! I have always rejected that notion because I don't think I ever understood what she meant — until now.
My question to myself:
Did I ever really take steps toward my dream with the In-Between Girl?
Our role together has become a "friend(s) with benefits' – and what we have been doing with each other, all though often fun and supportive, is not good for either of us any longer. It appears to have prevented us both from finding our own special person to spend our lives with. If I want my dream — and if it is not with the In-Between Girl, I need to man-up and take some risks. I have to go and find her/my dream.
But find her on the Internet?
In the past, I would hit the online dating sites searching for something – I would hope – to find the dream – but in all honesty, I do not believe I ever let an internet relationship ever go beyond email chat or an occasional telephone call. I enjoyed the hunt, the interaction, but didn't make the move to build a relationship or step toward my dream relationship life.
So for me to talk about a male's perspective on internet dating likely could be considered a fraud. Because I did not date! It was more like . . . voyeur-ing. This whole time, I have been internet dating with a safety-net, so to speak.
So, thank you 8 Women Dream for asking me to fill in. Two weeks ago, when I agreed to do this I did not believe I would be getting in my own face — I thought I would just be making a few comments about past relationships and internet dating sites.
Instead, I am now returning to the beginning — and finally take the steps to find my own dream relationship. So help me out – do you have a dating 'safety net'? How did you realize it, and how did you begin to work without it?
Rod
As a final note – I must tell you – I have even a higher opinion of these 8 women then I already had, as they do this every week and it is not easy! It's not about putting the words on paper – I am talking about the self-inspection that must go into everything they blog about with their dreams. My hat is off to you ladies, well done.

Enjoy this special 8WomenDream Guest Contributor story submitted by new and experienced big dreamers throughout the world, edited and published to capture a dream perspective from different points of view. Do you have a personal dream story to share with 8WomenDream readers? Click here to learn how to submit dream big articles for consideration.
Note: Articles by Guest Post Contributors may contain affiliate links and may be compensated if you make a purchase after clicking on an affiliate link.