Last updated on January 22nd, 2019 at 01:58 pm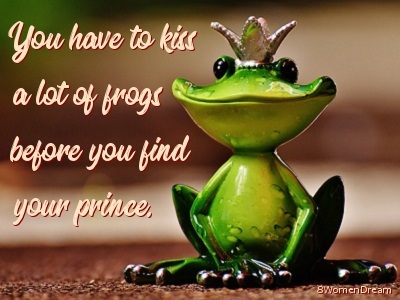 Is dating a part of living a writer's dream life?
I'm not sure, but I did it. I went on a date.
I didn't even want to date; didn't even plan to.
So, what happened?
Well, it's complicated.
First of all, the guy from the dating site was persistent and he didn't really ask me like this, "Do you want to go on a date?" It was more like this, "Friday or Saturday?" and "Mexican or Italian?" My daughter says he psychology 101'd me. I think she's right. Before I knew it, I'd scheduled a day and time, all the while thinking, "What the hell just happened?"
Then I did what I always do, I researched it to death. I read all the 1st dating tips and recommendations:
1. Have coffee rather than a meal (that way if it's terrible, you can exit quickly).
2. Go for lunch rather than dinner.
3. Go on a weekday, rather than a weekend.
4. Think of it as a meeting rather than a date.
5. Think of three things to discuss before you arrive.
6. Keep an open mind.
7. … and on it went.
I didn't think I was nervous. My daughter disagreed. And again – she was right. I went to Macy's and bought the foundation to cover the blemishes that I didn't even have in high school (what's up with that?). I took a shower before the date, rather than first thing in the morning like I usually do. Then I stood in my bathrobe staring at my wardrobe. I suddenly hated everything I owned. Every single piece of clothing I owned was either ugly, ill-fitting, or just wrong. I stood there thinking, "This guy doesn't even seem like my type. I'm not even all that attracted to him. Why am I in anguish over what to wear?"
The 1st Date
We met for lunch downtown from where I live. I know, I know. I already broke one of the dating rules (coffee, not meal). What can I say? I'm a rebel. We met in the lobby of the restaurant. The first thing I thought was, "You are not 5'9." I'd read 6 Need-To-Know Tips for Online Dating After Divorce; tip #3 clearly stated that people embellish  (aka lie in) their profiles. I just didn't think that would apply to a person's height!
I'm 5'6″ and I was practically looking down at him. Seriously? Lying about your height is not the way to impress a girl. I'm no mathematician, but this guy was not 5'9″. Did he think I wouldn't notice? I resisted voicing the first thing that nearly escaped my lips, "I thought you said you were five-nine."
The next hour and 11 minutes (but who's counting) were spent talking and eating.
My daughter had read his profile and noted that he talks a lot about communication and about liking to have good conversations, etc. She said that was a good thing–that it would mean there wouldn't be those dreaded awkward silences. She was right again. And wrong. She was right that he liked to talk. She was wrong that he liked to communicate. Communication takes two people–apparently, he didn't know this. He really didn't need me there at all. He seemed to like the sound of his own voice.
He literally talked…

and talked…

and talked…

about himself, his kids, his job, his ex-wife, his divorce.
Oh boy. It was 28 minutes before he came up for a breath and asked about me. But even then, he seemed to be waiting for me to finish so he could continue telling me about his fascinating life.
His cell phone rang.  OK, we've all been there. You know, forgotten to turn the ringer off at the doctor's office, at church, or on a first date. It happens. He fiddled with his phone and then set it on the table. It rang again. This time, he looked at it unapologetically and told me who was calling and what he thought they wanted. The phone rang several more times. Every time it rang, he checked it and then gave commentary. Um, I don't care.
Note to men: Just because a woman is nodding or smiling, does not mean she wants you to continue. What else is she supposed to do?
We ate lunch. Well, I'd pretty much lost my appetite. I got a to-go box and we left. 71-minutes of my life that I'll never be able to get back!
Here's my 1st online date analysis
The Good
• He paid for my lunch.
• He paid an OK tip.
• He was nice to the waitress.
• There were no awkward silences.
• He was clean and relatively nice looking.
• He didn't ask for my number before, during or after the date.
The Bad
• He talked too much.
• When I finally had a turn to talk, he didn't ask clarifying questions (ie: showed no interest).
• His first comment to me was what a bad day he'd had.
• He left his cell phone ringer on, and didn't silence it even when it interrupted our conversation.
The Ugly
• He didn't laugh.
• He didn't say anything funny.
• He told me how much money his divorce was costing him.
• He didn't read social cues. My eyes literally glossed over when he explained the technical side of his job in far too much detail. He didn't notice.
• He was short and lied about it.
• He'd said he liked to travel, but when I brought the subject up, he clearly wasn't interested.
Overall, it wasn't a terrible date. It wasn't a great one either.
The best thing about the date was it's the only first-date-in-35 years, that I'll ever have to go on.
I'm glad I went. He was a nice man and I'm sure will find someone to love. He's just not right for me. But this whole dating thing–I don't think I want anything to do with it. Maybe it's just the online dating-site dating that I don't want. I'm not sure.
On my way home, I stopped by my daughter's house. I went in, gave her the scoop, played with my little granddaughter, and left my daughter a gift; my leftovers box. Too many bad memories tied to that food to enjoy it.
Maybe online dating is not a part of a writer's dream life.
Karen
Starting Over at Midlife
[fbcomments]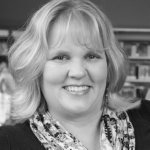 Karen Alaniz is a writer, published author, and a home renovation expert now that she's remodeled an old farmhouse by herself. She strives to help women who are scared it may be too late to start over after a certain age and she encourages empty-nest women to invent a new, prosperous and full life–just like she has done. You can read more about Karen on her Amazon Author page.
Note: Articles by Karen may contain affiliate links and may be compensated if you make a purchase after clicking on an affiliate link.