Last updated on July 6th, 2022 at 10:47 am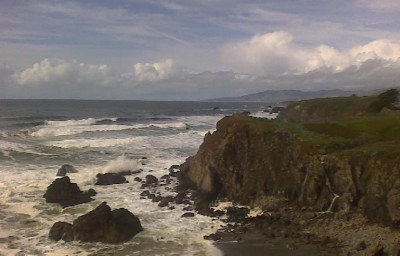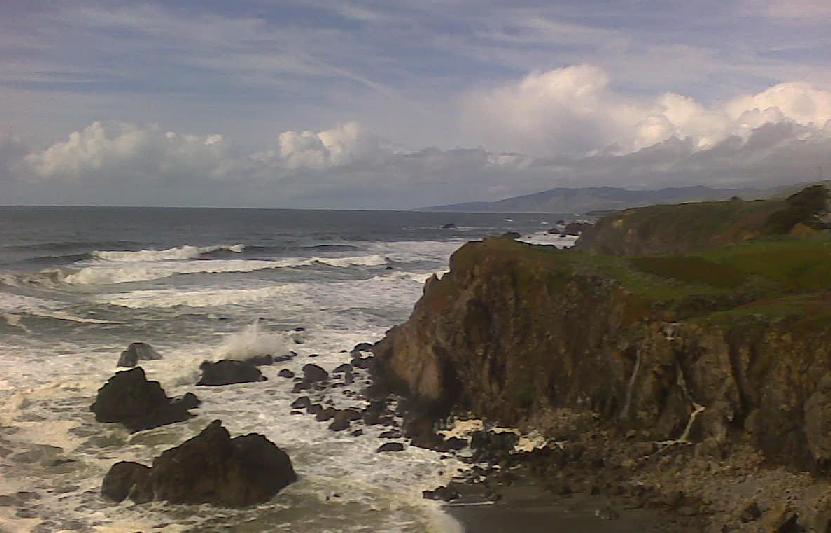 It's the first day of spring.
In the northern California wine country, the wildflowers are just starting to bloom, welcoming the time when the Earth begins its tilt toward the Sun — to warmth and longer days — and summer, calling us out from our winter hibernation.
Suddenly, I was struck with cabin fever.
I was tired of all the rain in northern California; tired of sitting at this computer and sick and tired of my dream.
You too will grow tired of working on your dream — just like people grow tired of shoveling snow, hosing down mildew, or living under an umbrella during the winter months.
You will pray for a "dream spring" because it will take longer than you plan to make your dream come true. You will spend months treading water like you've entered yourself in some big dream endurance test to see if you are really serious about your dream. You will feel like quitting more times than you thought possible. You will sometimes feel like you are drowning.
You will question everything — most of all your sanity. And one day you will wake up sick of your dream.
Do you quit?
No.
You take a spring break.
On Friday I made arrangements with a good friend to take my much-needed break and get out to see the world. She's a lot smarter than me — she insisted that I get out of my house.
Sunday morning she arrived on my doorstep ready to kidnap me for a drive through west Sonoma County. Her plan was to take in the local rain forests, dormant grape vines, flooding rivers, and ultimately, the Pacific ocean.
It's Sonoma County at its best.
What I got (besides the amazing views) was a complete distraction from my dream.
Or so I thought.
Our first stop was the town of Occidental California. Unbeknown to us, the brutal winter storms had temporarily shut off all the power in this tiny Italian coastal town. One restaurant, Howard's Station Cafe was only open due to a loud generator supplying power from the street.
Everyone within walking distance was having breakfast — some still in their pajamas. I imagined them waking up without power, pulling on boots and hiking down the hills for coffee, breakfast the sharing of storm damage.
We sat down to hot coffee, mimosas, and the freshest food this side of Sacramento. Our conversation was not about downed power lines and trees blocking roads; but reflections on the history of Occidental, the locals lining up to eat breakfast, and how much our lives have changed over the last 10 years.
And how our dreams have changed since having children.
As I finished my first cup of coffee, I stared at my friend's face and noticed the happiness reflected in her eyes as she moved from laughing at the locals in their wading boots to telling me about her new winery job and how much she loves it. In spite of all the trials and tribulations of her life over the past few years, she had somehow worked her way into her dream job.
And it wasn't money that was making her happy.
In fact, much about what she currently does is the result of a pride-sucking fest she endured to get people to give her a chance at changing careers. In listening to her stories, I realized how much she is the poster child for doing whatever it takes to get you to the place where you race to get to work because you love it so much.
To break into the wine industry, she went through temp agencies; endured small paychecks and terrible hours to convince wineries she would do anything to sell wine and share her wine passion.
She's over 45 years old. She started over.
Winery owners younger than her found her wine dream difficult to comprehend. Why would someone her age start a new career? They didn't get that she has been talking about wine since she first tasted it back in the 1980s.
Like many of us late dreamers, when she was in her 20s, she listened to other people about what she should do, rather than exploring what she was passionate about. Then you get married, you have kids and the next thing you know 20 years have passed you by.
When she talks about wine, it's like how great lovers describe amazing sex. Her descriptions encompass all her body movements and she makes you feel that great wine will somehow change your life. You want to rise up from your chair, buy a bottle of Pinot and quote Hemingway.
Her wine passion is evident as we traveled down Coleman Valley Road from Occidental to the Pacific ocean and she couldn't help but point to the different vineyards, describe winter pruning, then guess the age of the possible Syrah and Pinot vines covering the hills surrounding us.
She makes you fall in love with wine.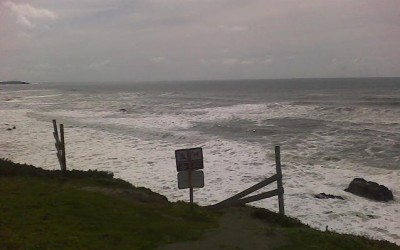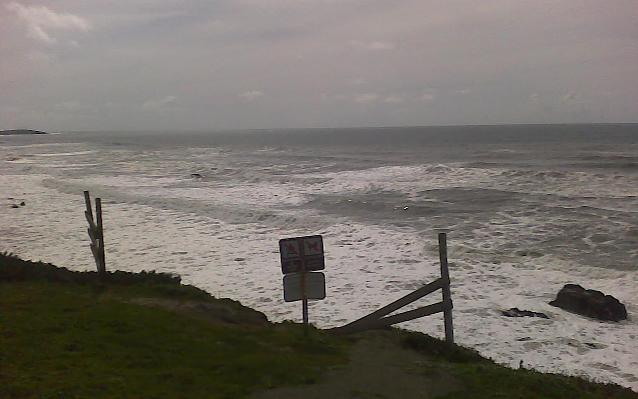 After stopping to enjoy the Pacific ocean, we drove along the Russian River stopping at a little coffee shop in the river town of Guerneville.
Staring at the coffee menu she turned, pointed to me, and says, "You know, you've made something from nothing. You do realize that don't you?" I looked up at her, pouring cream on my hand as I answered, "You mean 8 Women Dream?"
"Yeah," she smiled, "That's really something. You are a writer Catherine. A paid writer. And a publisher. Don't you just love it?"
I paused for a moment to wipe the cream from my hand and I realized that my publishing dream has become a big part of who I've become in the past three years — just like winery education is who she has become.
"Yes. Yes I do," I realized.
It only took 120 miles of Sunday driving, a good friend, the Pacific ocean, and spring to remind me.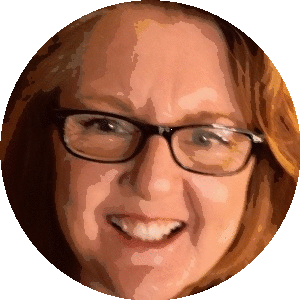 Catherine Hughes is the founder, content director and editor-at-large of 8WomenDream. She is passionate about helping women step out of their own way and strike out into a world waiting for their special talents. She's a published author and a former award-winning mom blogger. Catherine has helped companies both large and small create engaging web content, social media narratives, and unique blogging platforms. She claims to be a redhead, but don't hold that against her.
Note: Articles by Catherine may contain affiliate links and may be compensated if you make a purchase after clicking on an affiliate link.