Last updated on April 2nd, 2012 at 12:23 pm
Some weeks move us faster down the road of dreaming than others.  This was one of those fast moving weeks.  I forgot to wear a seat belt.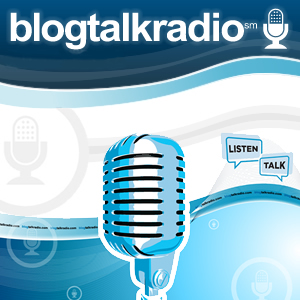 The first part of this week was  spent putting out notices that we had openings on the 8 Women Dream project.  The response was overwhelming.  I am excited about the changes I see possible with the dreamers who  contacted us.
I wish I could help everyone achieve their dreams.  Responding to all the emails kept me up all night.  I didn't plan on that part.
I'm kinda scary looking at 49 without sleep.
I only cleaned up one old post on A Week In The Life of A Redhead.  I am behind in writing anything current about my life raising a teenage boy.  Trust me there's plenty of material.  The time just wasn't there this week.  Some weeks are like this.
But I did take a small step towards showing up as a speaker in my life by registering at BlogTalkRadio.  Call me stupid brave but without knowing what I was doing I recorded a 15 minute radio show of me talking nonsense.
Dribble With a Speaker Problem should be the name of the show.  I sound like Charlie Brown in a wind tunnel.
Bad doesn't even begin to describe this podcast, but like my old blog posts  from 5 years ago – when I started to write again – with centered text in purple, pink and red – everything gets better with practice.  We hope.
And boy do I need practice!
The podcast even comes with its own promotional button –
Listen to Catherine Hughes on Blog Talk RadiWow don't I look official?  Until you listen to the podcast.  The funny part is that I thought with my ability to talk, it would be easy breezy to rattle off 15 minutes of information by talking.  HA!
It was hell.
The website is slow and the podcast can hang in buffering mode – probably because I am using their free service while I test the waters.
Think they will allow me back?
If you are interested in trying podcasting or your own radio show, check out BlogTalk radio at http://www.blogtalkradio.com.  The service is free.  You get a call in number to host your own show.  It is not an 800 number.  I use Skype, so the call doesn't cost me anything.
The reason the quality is so bad is because I am using a hand-held microphone.  A headset microphone will work better with the mic away from the face so you don't hear my breath.
Make sure you have an outline and some sort of script to follow.  Talking out into airspace is a lot harder than it looks.  But I will be trying it again.
Practice – practice.
Sidebar – when I was at the Barber shop begging my 14 year old son not to buzz all his hair off for football – making him look like an egghead on shoulders – I met a man who's wife works at Agelint.
I told him that I have been trying to get someone from there to respond to me about their Toastmasters meetings.  He took my card and said he would pass it on to her.  Turns out he's best friends with a guy I grew up with.
At least he wasn't an ex boyfriend.
I will get my Toastmasters taken care of yet!  I need a lot of practice if I am ever going to be a TED speaker.
That's where I'm at with this dream of mine. Where are you?
As always — keep on dreaming –
Catherine
(This week Catherine worked on continuing to clean up her posts on A Week In The Life of A Redhead,  and walked her neighborhood every morning. Catherine's dream is to be a motivator, motivational speaker and published writer. She is testing her theories on motivation with this blog and the seven other women who have volunteered to be a part of her dream project. Catherine also writes about her life as a mom at the blog A Week In The Life Of A Redhead. Someday, she would also like to be invited to speak at TED.  Catherine posts on Friday afternoons and writes the weekly motivation posts on Sunday evenings for the following week.)
https://8womendream.com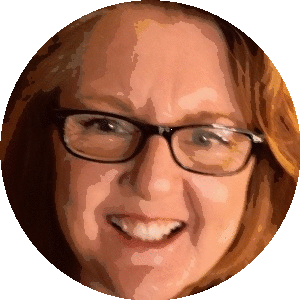 Catherine Hughes is the founder, content director and editor-at-large of 8WomenDream. She is passionate about helping women step out of their own way and strike out into a world waiting for their special talents. She's a published author and a former award-winning mom blogger. Catherine has helped companies both large and small create engaging web content, social media narratives, and unique blogging platforms. She claims to be a redhead, but don't hold that against her.
Note: Articles by Catherine may contain affiliate links and may be compensated if you make a purchase after clicking on an affiliate link.