Last updated on October 18th, 2011 at 10:52 pm

Every artist dreams of winning a prestigious competition and being celebrated by your piers. You have to face your fears if you want your dreams to come true.
As you read this post, I will be driving off to San Luis Obispo for a week long plein air painting competition. "Plein Air" is a French term meaning open air.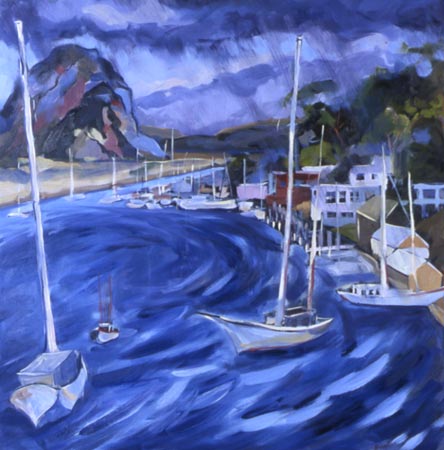 Every year I apply to multiple painting competitions which are juried (A juried competition is a competition in which participants' work is judged by a person or panel of persons convened specifically to judge the participants' efforts, either by the competition's stated rubric or by a subjective set of criteria dependent upon the nature of the competition or the judges themselves.) and I manage to get into a few of them.
This  is my third time being accepted to San Luis Obispo's event which  happens to be  my favorite.  The San Luis Obispo Art Center, who puts on this event as a fundraiser, does an excellent job.
They make the artists feel welcomed by greeting us with gift bags stuffed with goodies and putting us up in wonderful patron's homes.
Today, artists check in and get their canvases stamped.  This insures that we do not cheat by arriving earlier in the week and having extra time to work on our pieces.  We then have four days to paint six paintings.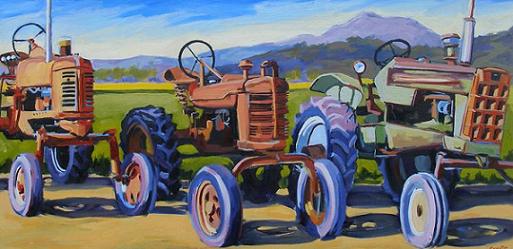 On Friday we frame our wet work then they are hung in San Luis Obispo's beautiful Art Center to be sold.  On Saturday all fifty artists are brought together and we do a "quick draw" in the town's center. Hundreds of people watch as we paint.
We get two hours to complete a painting and a live auction sells the pieces immediately after.
Though intense, I am so looking forward to having twelve hour painting days!  This week, I will try to do a daily update in my "Wendy Brayton's Day of Art" blog about my  progress on the six paintings and the crazy "quick draw."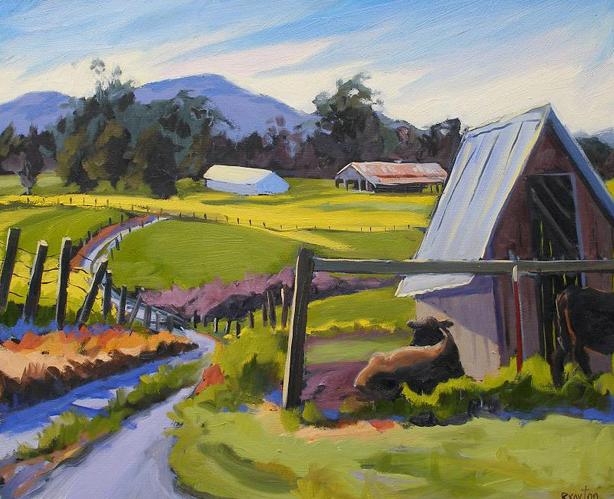 Come check out my blog and go with me on a plein air painting adventure.
What are you going to do this week that takes you out of your comfort zone and one step closer to your dream?
(Wendy's dream is still to become a influential international artist, but she left 8 Women Dream in March of 2010 to complete grad school.  She is still a strong supporter of 8 Women Dream.)

Enjoy this special 8WomenDream Guest Contributor story submitted by new and experienced big dreamers throughout the world, edited and published to capture a dream perspective from different points of view. Do you have a personal dream story to share with 8WomenDream readers? Click here to learn how to submit dream big articles for consideration.
Note: Articles by Guest Post Contributors may contain affiliate links and may be compensated if you make a purchase after clicking on an affiliate link.