Last updated on September 28th, 2023 at 11:48 am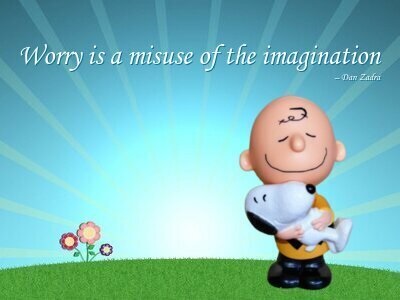 Worry is the misuse of imagination," a quote I adore. Despite having this wisdom emblazoned on the cover of my daily planner, I find myself succumbing to worry repeatedly.
Worry has a way of stealthily enveloping me, like a snug blanket resting lightly on my shoulders. It remains inconspicuous until the moment I pause to sift through bills and to-do lists, and suddenly, that comforting blanket morphs into a burdensome backpack, weighing me down with a hundred pounds of anxiety.
My chest tightens, and a swarm of restless thoughts infiltrates my subconscious, leading to doubt about my path. Worry is like a relentless tormentor, carelessly bouncing my mind around like a handful of jumping beans in a scorching tin can.
The past few years have indeed been tumultuous for us all, wouldn't you agree?
Was it sheer madness to launch a blogging project right in the midst of an economic storm?
It's a challenge to fathom what hindsight will reveal when you're deeply engrossed in pursuing your dream. Some days, my heart soars high, like the majestic hawks above my home—strong and full of hope. On other days, I resemble the timid field mice, seeking shelter from their shadows, anxiously searching for respite.
These are the inherent challenges of becoming a bona fide publisher and initiating an entrepreneurial endeavor from your dining room table. When you're a blogger, you're fundamentally a publisher, thrust into the realm of digital publishing—like being thrown into the middle of a lake, forced to swim. In the early stages, there's no agent to shield you, no editor to catch your inevitable slip-ups, and no team from a publishing house to ensure everything is flawless. It's just you, a piece of software, and a wealth of knowledge to acquire.
You might not encounter this sensation if you're merely blogging for pleasure. However, if you harbor grander aspirations, that nagging pinch emerges—a desire for your hobby to stand shoulder-to-shoulder with the best of the Internet and prove its worth. And suddenly, you find yourself drowning in worry, yearning to attain the pinnacle of excellence.
Don't get me wrong; blogging offers a wonderful platform to showcase your "art" to the world—an opportunity to test your talents without convincing a group of corporate decision-makers that your work deserves recognition and exposure. You bypass the arduous process of collecting a hundred rejection letters before finally securing an opportunity. There are no countless "no's" to endure before that elusive "yes" comes your way. You're not plagued by an array of excuses for not writing. You follow a few steps to set up your blog, and within hours, you're a published author.
Voilà! An author is born.
But for me, that wasn't enough. Something within me drove me forward. It wasn't sufficient to merely pen my thoughts. I aspired to blog professionally and excel at it—striving to be the digital world's new Erma Bombeck. Yet, I yearned for more than just emulating Erma Bombeck; I aimed for the look and feel of a professional publication. I plunged headfirst into the frigid waters of online publishing, determined to learn to swim for my life.
Clicking that publish button ceased to be the ultimate goal.
Little did I anticipate that my dream would burgeon into something vastly greater. What initially resembled a tiny mouse of an idea now looms in my dining room like an elephant. I can't even recall when my son and I shared a meal at this table. The bills pile up here, and the to-do lists sprawl as the dream elephant expands, much like a genie released from its bottle. What was once a modest list of three weekly tasks has ballooned into a never-ending list of a hundred. It's a self-funded dream, with other supportive big dreamers helping sustain this vision.
We have even launched our first online store.
Initially, I was ecstatic, and don't get me wrong—I still am, but now I find myself fretting over the most peculiar details. What if "they" (by the way, "they" refers to you) don't appreciate it? Then, I glance back at my worry-laden backpack, compressing my spine, and realize that I've experienced this same anxiety at every juncture of my blogging journey since I first dabbled in it back in 2003 on AOL Journals.
You could say I'm a bit like Charlie Brown.
I've evolved as a publisher despite all my Charlie Brown worries. I've delved into the realms of internet marketing, SEO, rectified grammatical errors, abandoned poor writing habits, explored affiliate advertising, dabbled in HTML, CSS, and PHP, ventured into e-commerce, set up PayPal, published an e-book, deciphered web analytics, became a writer for a local magazine and national publication, and even blogged when my eyelids refused to stay open.
But one thing I haven't learned is how not to worry.
Perhaps I picked up this worrying habit during my early days, much like Charlie Brown, when I used to ice skate around Charles Schultz at his local ice arena. He once famously remarked, "That's the secret to life… replace one worry with another."
He seemed to do quite well, don't you think?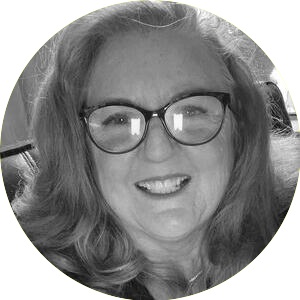 Catherine Hughes is the editor and founder of 8WomenDream. She's also a magazine columnist, content creator, blogger, published author, and former award-winning mom blogger. Catherine collaborates with companies to craft engaging web content and social media narratives. Her work, highlighting stories of the resilience and success of Northern California residents, appears in several print magazines. Outside of work, she treasures motherhood, her close friendships, rugby, and animals.
Note: Articles by Catherine may contain affiliate links and may be compensated if you make a purchase after clicking on an affiliate link.