Last updated on October 1st, 2012 at 12:00 am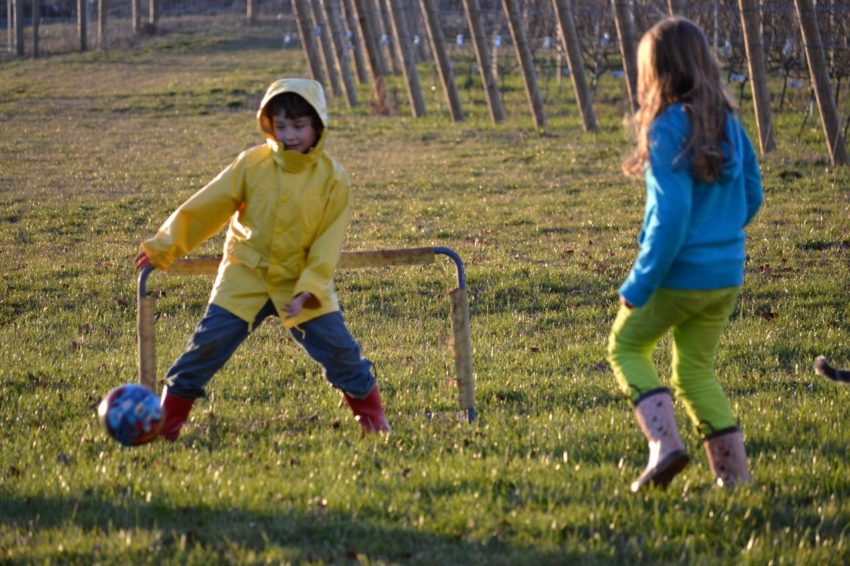 This week, more than ever in my entire life, I am living my dream.
I'm going to say, conservatively, to the tune of 100 percent joy and satisfaction, as well.
On Thursday, I pulled the three and a half pound beef roast out of the refrigerator, and prepped it with my new culinary delights purchased from our recent trip to Napa, California and stop at The CIA at Greystone.
This is my favorite slow cooker recipe, and I have been planning to use it for a big busy day, like this one was to be.
But even big busy days must be delicious.
After about a half hour out of the cold box, so that my beast could come closer to the preheated crock-pot temperature, I dusted it with flour and seared it off in my cast iron skillet with a diced, medium size yellow onion before I introduced it to the large, well oiled vessel that would facilitate my spending some hours outside on this exciting day.
Next, I added half a bottle of a California pinot noir, a cinnamon stick, sliced ginger, five whole garlic cloves and a bundle of herbs, that I am delighted to say are still on and fragrant from my garden.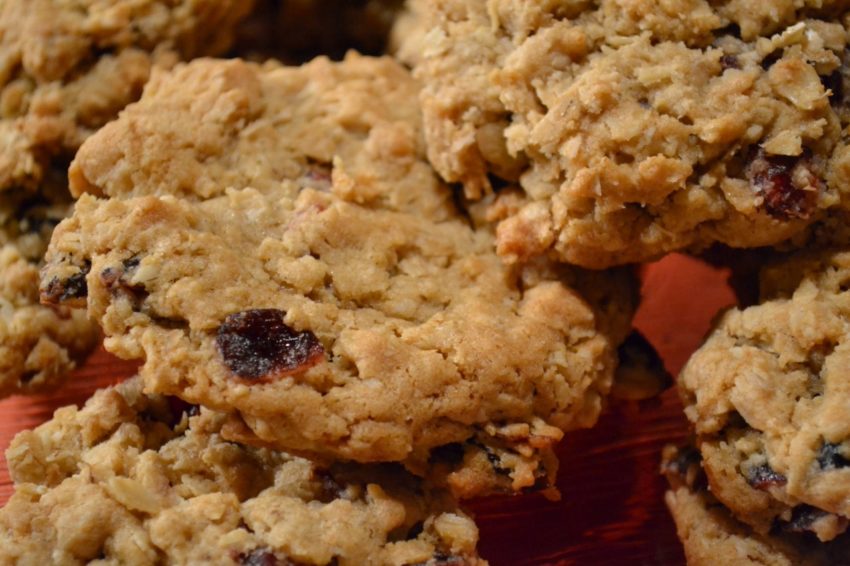 While I cleaned up the kitchen, I served up some of my Good Morning cookies that I baked the night before, with tea and apples to my little gal and son at our kitchen nook while they each completed a page in one of their home school workbooks.
Beginning a load of laundry was next on the list then feeding and watering the cats and chickens, and finding a nice crunchy carrot for Jack Lapin, our bunny, who like a magical, miracle greeted us from the return of the aforementioned trip to California, some five weeks after we had set the furry bundle to free range down by the creek.  (See my earlier story, Living the American Dream Sometimes Requires a Leap of Faith about Jack-the-rabbit if you like.)
After teeth brushing, bed making and dressing, my daughter set herself and my little son up with the Spanish-speaking computer program in their room.
I transferred the wash into the dryer, kissed my children's faces until they giggled, left them to their Española studies and popped out back to learn and then strive to become master of a brand new skill.
Pruning the grape vines that surround our little house in the vineyard is something I have been aching to do.  I have watched the crew sweep the rows for years and years with a longing to get my hands on those plants.
This is my time.
My little son is seven and my daughter is eleven.  Their maturity, combined with a clear and loving description and then comprehension through pop-quizzes, of my Mama-expectations before I take on this dream endeavor were what I was waiting on.
I put my children's welfare above all things.
My little loves are my very first and most extraordinary dreams come true, so their safety, health and happiness inside our home all needed to be in place before I could move into the next phase of new freedoms for all three of us.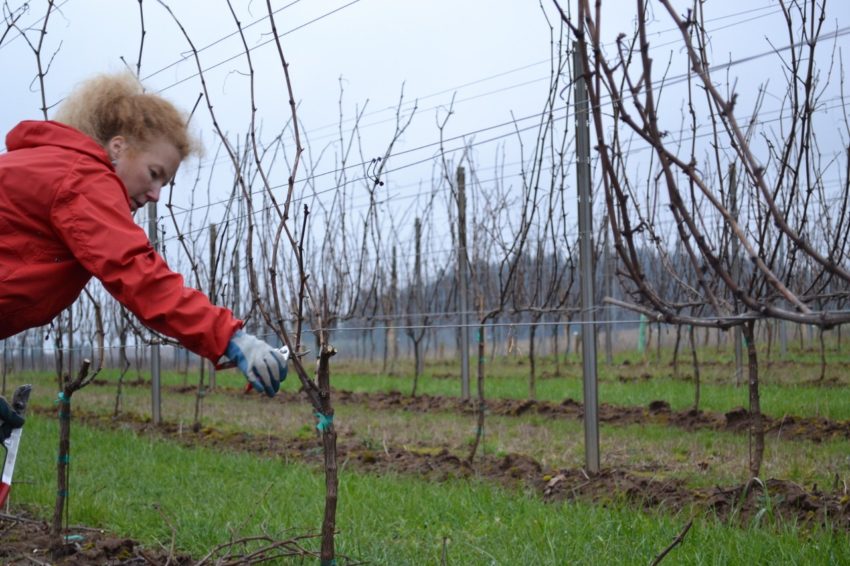 After a one hour training period with the vineyard manager and my gloved hands holding freshly sharpened sheers, I took to the Pinot Gris.
Suddenly, this plant that I have stared at for so many years was a completely foreign object to me.
My brain was swimming with the many, many, many things I had been told including, "just remember you can't really kill it."
I wanted this little tidbit to leave my head.  I am a goal oriented kinda gal and I don't find this kind of thought helpful in trying to achieve something to the best of my ability.
After standing motionless for some more moments, I decided to operate intuitively with this living thing, kind of like I do with children.
I have found, in our lives together, that by studying my little son and daughter, and gently yet firmly coaxing them in the right direction, they are growing into the delightful little beings, I believe they were born to be.
Recalling the terminology and picturing my viticulture trainer's hand movements through the vines, I made my first cut.
It was exhilarating.
I had asked the question early on in the time with the trainer, whether our intention in pruning is to focus on what we need to take away from the vine, or what we should leave as a part of the plant for the growing season and to train up for its optimum health and ultimate, delicious contribution to great wine
This brought a smile and chuckle from my expert, who then said, "You're gonna be great at this."
Thirty glorious minutes among the vines had passed when my daughter came to the bedroom window to tell me that her little brother, (AKA Mr. always hungry), wanted her to make him a snack.
I scraped off my boots, came into the kitchen to incredible aromas, turned and basted the pot roast and supervised my little gal while she made up the quesadillas.
I encouraged my son to get the napkins and mugs of water while I restarted "Old Bessie" my 13-year-old dryer, that while a faithful appliance, is showing signs of a million loads of service to the Croft family's infamous, "Mount Washmore."
Quesadillas with chips and salsa, and International Landmark flashcards were enjoyed by all, and as I wrapped my slice up, beamed with joy and pride over how the three of us were really doing this living the dream thing.
My next round of pruning not only brought out the sunshine, but the kitties, bunny and my children to join in the outdoor fun.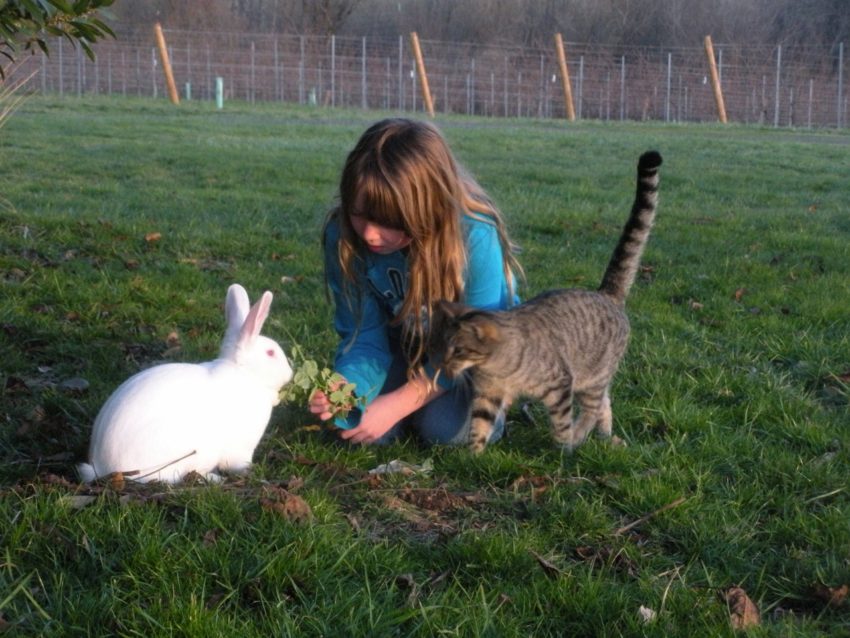 It was such a perfect time.  My idea of heaven on earth.
The parallels of vine care and child rearing delighted me and carried me into my Friday with a renewed excitement and level of commitment to my beautiful family and the blessed place we call home.
Perhaps, it is needless to say that I love my life.  What I will share is that living my dream, and spending many hours present in this natural beauty, with my babes has become its own inspiration for wanting more time here and with them.
I search my heart for ways to express my love for my family, so that they will enjoy their right now as well as strive to give their loving best to this world throughout their long and happy lives.
Just like training up the vines to offer up their delicious fruit to us, vintage after vintage, they must be well cared for.

We must concentrate and examine before we make any cuts.

It is most important to know that it's not about what you can take away from any living thing, but what good stuff you can leave on and lovingly encourage into being.  First,  observe and then after considering the options,  carefully make choices from the heart for optimal well being and health that will take us all to a better tomorrow.
Shellie

Enjoy this special 8WomenDream Guest Contributor story submitted by new and experienced big dreamers throughout the world, edited and published to capture a dream perspective from different points of view. Do you have a personal dream story to share with 8WomenDream readers? Click here to learn how to submit dream big articles for consideration.
Note: Articles by Guest Post Contributors may contain affiliate links and may be compensated if you make a purchase after clicking on an affiliate link.