Last updated on June 21st, 2012 at 09:31 pm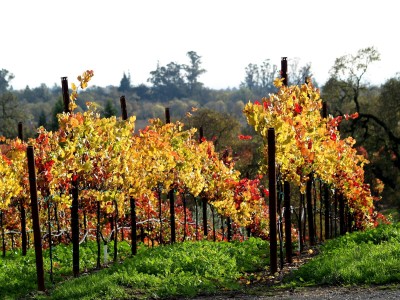 What's the next best thing to bringing your dream to life when you can't exactly live it just yet?
Take a class that pertains to it. That gives you something to look forward to, plan for and proactively use to get closer to your dream.
This year, my dream focus has been finding ways to combine my travel dream with my wine travel dream. I want to focus my travel on visiting various wine countries. I even polled the readers to ask what wine country I should travel first. (Santa Barbara and Paso Robles came out on top.)
And I can't wait to explore those beautiful regions someday hopefully soon. But for now, I am stuck in my office thinking of the ways to bring this particular travel dream to life.
Then one day, I got an email that helped me proactively work toward my wine dream while being able to travel without traveling.
The email subject line read "Wines of the World Class."
I knew I had to instantly sign up.
My local wine club was offering this class and one of the area's most experienced sommeliers would be teaching it. He's worked in Napa, Southern California, France and now Arizona. He has also traveled the wine tasting the wines of Canada, New Zealand, China, South Africa, South America, all over Europe and throughout the United States. I'd say he's pretty qualified to teach this worldly wine class.
The Syllabi
This just-for-fun class meets weekly. My first session was last week, which included lectures on the history of wine making and an intro to wine tastings and varietals. We probably went over more topics, but when you are tastings lots of wines over a two-hour session, you tend to forget everything covered. Perhaps I will have to properly learn the "spitting" method–as opposed to the swallowing-every-wine-I-taste method–employed by the world's fine wine tasters in order to prevent myself from getting so loopy each class.
With the first class out of the way, every class after it we will "travel" to a different wine-producing region of the world to sip the wines they are well-known for and learn about the area, climate, soil, weather, grapes and wine-making ways they use. The teacher will also bring in proper food pairings from each region to complement the wines of the world we will be tasting.
The Class
Every Tuesday I can look forward to lecture and discussions on wine, traveling and the world. The teacher, like I said, is very knowledgeable, but my five other classmates also bring a lot to the table. Everyone has a different wine they like and different parts of the world or the country they have traveled to in order to enjoy it. For me, I can't imagine a more perfect class. It's half talking and tasting wines and the other half talking about travel experiences and aspirations. Oh, yeah, and the constant food we can nibble on the whole time we are there.
The Icing on the Cake
Speaking of traveling and wine, after several weeks of study, the class will culminate into an Arizona winery tour. Yes, we will travel to wineries to bring the teachings to life. Again, I couldn't be happier!
How to Find a Class for Your Dream
1. Become active in a local club that revolves around your dream. I know Catherine Hughes talks a great deal about Toastmasters here. For me, it was joining a local wine club. You'll not only meet a network of people who will give you great advice for your dream, but you just might find out about great opportunities, like taking a class.
2. Check with your local community center or community college for any "extended learning" or "lifelong learning" classes. You can certainly browse a big university to see what they offer, but the community colleges will be less expensive.
3. If you want to take a class that is not just-for-fun, then do check with various universities for their online class offerings. I checked the online wine classes at the University of California at Davis, but I wanted something that was face-to-face and less serious. Maybe someday, UC Davis.
Katie