Last updated on July 5th, 2022 at 03:20 pm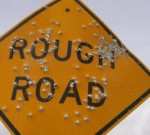 Way back before I ever had even a Letter to the Editor published I was writing like mad, taking classes and entering all sorts of writing contests.
A big one loomed and I had what I thought was a great story and (here's a miracle for self-isolating I-can-do-it-myself me) I thought maybe someone should take a look at it and tell me what they think.
That other person was San Francisco theater actor and monolog expert, Bill Talen, who has since developed a national following as The Reverend Billy presiding over The Church of Stop Shopping.
Part theater, part political satire Talen dresses up as a hell fire and brimstone, white suit Sunday preacher and holds "church" at corporate headquarters, in the Capitol, and anywhere else he can think of to get consumers and politicians thinking about what they're doing to the planet.
The fiction short story I wrote was about a speed-popping scooter mechanic in love with a woman he's never met, the lady at the newspaper that accepts funeral notices and writes obituaries. With grease on his hands, he read the obituaries each day on his lunch break admiring the way she wove magic from sad little lives. So, let's say it was an off-beat love story.
I mailed it to Bill in New York and he did me one of the biggest, most crucial favors anyone can do for an aspiring writer. He read it three times and then he told me it stank.
Bill explained that stories are like road trips because you're taking your reader on a journey. Think about what it would feel like to drive with no road signs. You need lines that say, Hey! turn left here; stop and compare; consider the parallel universe, etc… Those little niceties that knit paragraphs into a story are crucial.
All of which was news to me.
Taking his advice I rewrote my story and entered it into a (rather big to me) contest. I was very pleased to have it earn an honorable mention and an invitation to read it out loud in a crowded San Francisco bookstore — a very big thrill for me.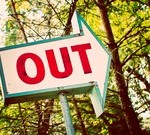 I was thinking about writing and road signs this morning when it flashed through my brain I had forgotten that lesson – – only in a bigger way – – because, you know, I'm such a genius.
Blogging about writing a book is one thing, but what then?
Did we (by we I mean Cath & Heather) really work so hard to attract upwards of 40,000 visitors per month only to pull the plug and hope for the best when I time out? How will I get my book published and how can I find my wider audience? Could I speak on the topic of toxic mothers: and if so, where and when?
I've been working on my memoir, collecting other women's stories, and blogging about it all without looking for or putting up road signs. One big one I've missed is "What's next?" Another I should have put up myself by now is "Detour." Because as my time blogging here comes to a close at the end of April.
Maybe its time to fire up a camera and videotape a few five-minute segments related to surviving and thriving despite toxic parenting? Maybe I should carve out a few nights of reviewing author and speaker websites?
Maybe it's time for me to sit down and study some maps instead of just driving like a hop-head on a cross-country trek. Maybe I should slow down and watch for signs that might help me discover the next phase of my journey. And if nothing comes up, nothing is stopping me from making up some signs of my own.
And when will I be done collecting all this information and allow myself to say that my memoir is done?
Rayne Wolfe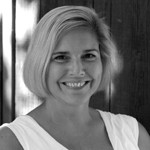 Rayne Wolfe is a freelance writer, and a former New York Times, Seattle Times, San Francisco Chronicle, and Sonoma Media, journalist. Her first book, Toxic Mom Toolkit: Discovering a Happy Life Despite Toxic Parenting (CreateSpace) was released in December 2013 and is available on Amazon. Rayne's non-fiction work is published in the Chicken Soup for the Soul series and Glamour Magazine.
Note: Articles by Rayne may contain affiliate links and may be compensated if you make a purchase after clicking on an affiliate link.