Last updated on September 23rd, 2022 at 04:16 pm
Just imagine how it feels to stand on top of the podium, a shining medal around your neck, representing your country and years and years of dedication, hard work, and sacrifices.
Few people in the world work as hard as Olympic athletes, who endure grueling training regimens, give up eating favorite foods and relinquish other past-times and social activities, all to train for a moment, maybe just a few minutes long, of competition and potential glory.
Imagine the pressure of putting it all on the line after years or a lifetime of training, being in the spotlight, and needing to give it your all to prove to yourself and your country that you can do it, that all the hard work was worth it, that you are a champion.
Amazing Stories
Like the rest of us, Olympians have all kinds of different and fascinating stories, and some have overcome tremendous hardships to be where they are.
Take swimmer Amanda Beard, who first competed in the Olympics at age 14 in 1996. Although she didn't qualify for the 2012 Olympics, the 30-year-old mother has won seven medals (two gold, four silver, and one bronze), and set a former world record in the 200-meter breaststroke.
Her past includes drug use, self-mutilation, eating disorders, and failed relationships with NASCAR driver Carl Edwards and South African Olympian Ryk Neethling, prior to her marriage to photographer Sacha Brown.
She has posed nude for Playboy and in a controversial nude shot for PETA in front of an American flag.
In her memoir, entitled In The Water They Can't See You Cry, co-authored with Rebecca Paley, she shares these stories and more. It's a rare and honest "inside look" at the life of a successful Olympian who has lived in the spotlight for years.
Age Is Just A Number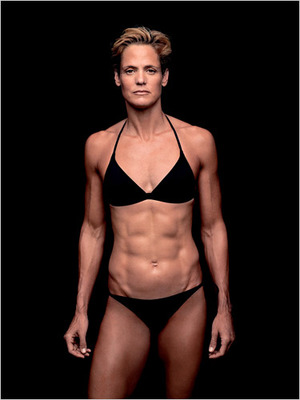 Dana Torres has been an inspiration for the world by proving that age truly is just a number. She earned a silver medal in the 2008 Olympics as a mother and 41-year-old.
She says she felt maternal and protective of the younger swimmers and didn't feel the usual sense of pressure to win, at the 2008 Olympics, with five Olympic games already under her belt. She first competed in 1984, and retired twice, skipping the 1992 and 2000 games.
While she didn't qualify for the 2012 Olympic games, Torres has been an inspiration for women everywhere, with her Olympic victories and her washboard abs.
Her memoir is entitled, Age is Just a Number: Achieve Your Dreams At Any Stage of Life. She shows that no one needs to be restricted or defined by their age and that it's all about spirit and hard work.
Overcoming A Childhood in Poverty
In 2008, Henry Cejudo was the youngest American wrestler ever to win a gold medal at the 2008 Olympic Games as a member of the men's freestyle wrestling team.
His story is compelling. He is the son of illegal immigrants from Mexico. He and his five siblings lived in tiny, cramped studio apartments throughout the southwest and his mom worked all day long to provide for the family.
He moved to Colorado Springs with his older brother, Angel, to train at the Olympic Training Center, and achieved a milestone at the 2008 games.
In 2012, he retired after failing to qualify for the games. Yet his story is still a huge inspiration for anyone who aspires to live their dreams, despite a challenging childhood.
His memory, entitled American Victory: Wrestling, Dreams and  A Journey Toward Home, was co-authored by Bill Plaschke.
Not About The Medal 
Canadian middle distance runner Leah Pells has already represented Canada in three Olympics and she came within a half-second of winning a medal in Atlanta in 1500. She competed in the 1992 Barcelona Olympics and 2000 Sydney Games and has competed in six IAAF World Track and Field Championships. She won silver in the 1999 Pan American Games as well.
Her childhood was traumatic, however. Pells' parents divorced when she was 9, and her mother was a severe alcoholic. She grew up in poverty, suffered through verbal and mental abuse, and watched her mom endure physical violence.
Running was a form of escapism and "therapy" for Pells. Besides training for the Olympics, she also holds two degrees in Psychology and Education and is also completing a Masters in Counselling Psychology.
Leah says about writing her memoir, entitled Not About The Medal, during an interview in Athletics Illustrated: "Life is a process of healing, learning and loving and the book has already brought so much more of that to my life. I am really hoping in some way it does the same for others who have lived with an alcoholic/addict. For me, writing the book helped me find my meaning in life, and that is to give and to love. I have such clarity about my life now, and that is a very good feeling."
More Memoirs On The Way!
Hope Solo, the goalkeeper for U.S. women's soccer who was in the news yesterday for tweets criticizing sports commentator and former soccer champion Brandi Chastain, will play today in front of an expected crowd of 35,000. She's never shied away from controversy, publicly criticizing her then-coach Greg Ryan in 2007, which resulted in getting kicked off the World Cup team.
She is also releasing a memoir, timed to come out two days after the Olympics. It should be interesting to see what she has to say about her career and fearlessly express her opinions, despite any consequences.
More To Come… 
There will doubtless be more books coming out after the Olympics, as new champions arise, with some hopes dashed and some dreams brought to life.
In the end, however, all Olympians can consider themselves champions for having made it to the games. It's inspiring to learn more about what some of these dedicated athletes had to overcome in order to earn their place in the Olympic Stadium.
It can help keep the rest of us motivated to achieve our dreams, despite the challenges and hardships along the way. These athletes show that with a vision and perseverance, big dreams can come to life, and anything is possible.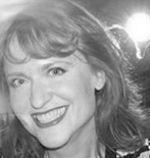 Lisa P. Graham is an inspirational writer, life coach, TED motivational speaker, and globe-trotter whose passion is to help others to find happiness and meaning in their daily lives. A political activist at heart, Lisa would like to empower more women to run for political office as a way to create positive change in the world. You can find her on her website or watch her TEDx speech on YouTube.
Note: Articles by Lisa may contain affiliate links and may be compensated if you make a purchase after clicking on an affiliate link.