Last updated on February 7th, 2013 at 05:13 pm
The 2012 London Summer Olympics are in full swing – and images being shot today will be the famous ones we reflect on in the future.
Here are a few famous Olympic Images from years past —
Mary Lou Retton was a huge stand out in the 1984 Olympics – scoring a perfect 10s on the floor and vault routines to win the all around woman's title by .05 points.  For her performance, she was named Sports Illustrated magazine's "Sportswoman of the Year."
She appeared on a Wheaties box, an image that is hard to forget.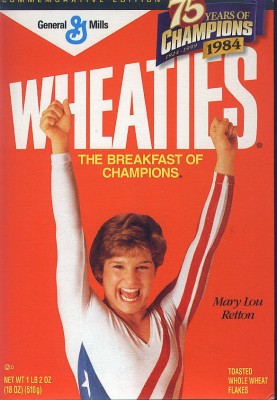 Photo by ©2011 General Mills, Inc.
Florence Griffith Joyner, known by her fans as Flo-Jo, captivated the world with her phenomenal speed and flamboyant style in the Seoul Olympics in 1988.  She was fast – but don't you remember her finger nails more?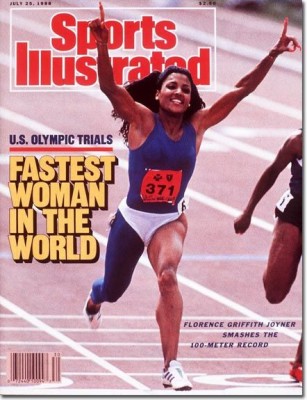 Photo by  ©2010 SI.com SI Digital, part of the Turner Sports & Entertainment Digital Network
Do you remember Bruce Jenner in the 1976 Summer Olympics in Montreal?   He won the gold medal in the Decathlon, setting the world record of 8,618 points.  I like remembering him this way – as an athlete – not as the reality star step dad to the Kardashian clan.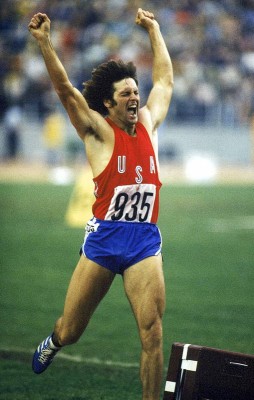 Photo by Eatrunswag © 2012 PARADE Publications
Photographer Brian Smith captured one of the most emotional images of diver Greg Louganis hitting his head on the diving board in Seoul in 1988.  The collective inhale and immediate grab of the back of our own heads will forever hold us forever in this photo.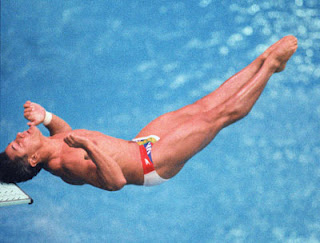 Photo by ©2000 Brian Smith, 1988 Sports Illustrated
As a little girl, this image was the very first memory I have of the Olympics.   Nadia Comaneci scoring her perfect scores and inspiring young girls like me everywhere to follow their dreams and go for gold.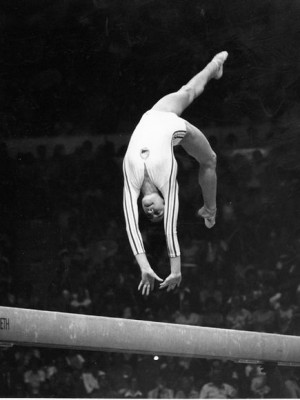 Photo by ©Raymond Depardon via AP
What images of the 2012 Olympics do you think will inspire you to follow your photography dreams?
Until next photo,

Rem
**All images are the property of the copyright holder listed and are used here for educational purposes only. Click on the images to visit their websites.

Enjoy this special 8WomenDream Guest Contributor story submitted by new and experienced big dreamers throughout the world, edited and published to capture a dream perspective from different points-of-view. Do you have a personal dream story to share with 8WomenDream readers? Click here to learn how to submit dream big articles for consideration.
Note: Articles by Guest Post Contributors may contain affiliate links and 8WD will be compensated if you make a purchase after clicking on an affiliate link.