Last updated on November 14th, 2019 at 09:58 pm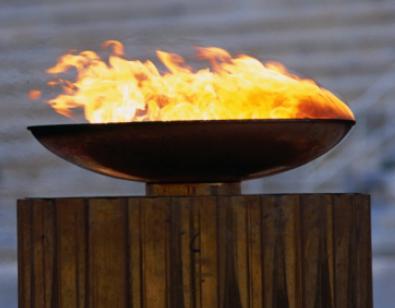 Professional public speakers use motivational or inspirational quotes to hold the audience's attention and enhance their credibility.
The right quote can succinctly reveal a tender observation about a point that the public speaker wants to covey and connect with the audience in their speech.
In honor of the Olympics and my dream of being an international public speaker,  I researched the 8 best quotes a motivational public speaker could use from great Olympians.
Here are my 8 inspirational quotes from great Olympians who dreamed big —
1. "Falling in life is inevitable—staying down is optional."
By U.S. Kayak Olympian, Carrie Johnson who also suffers from Crohn's disease.
2. "Follow your heart."
By Dorothy Hamill, U.S. figure skating Olympian.
3. "If you're not having fun, then what the hell are you doing?"
By Allison Jones, six-time U.S. Paralympian.
4. "Focus, discipline, hard work, goal setting and, of course, the thrill of finally achieving your goals. These are all lessons in life."
By Kristi Yamaguchi, U.S. figure skating Olympian.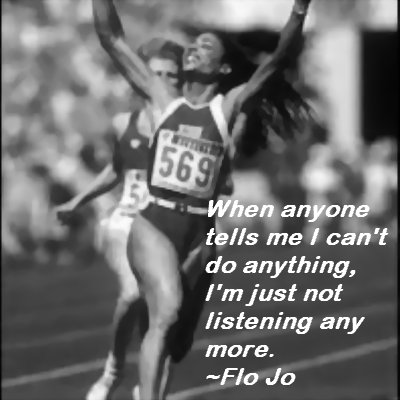 5. "They may become harder to achieve, but your dreams can't stop because you've hit a certain age or you've had a child."
By Dara Torres, U.S. Olympic swimmer.
6. "When anyone tells me I can't do anything, I'm just not listening any more."
By Florence Griffith Joyner (Flo Jo), U.S. track and field Olympian.
7. "Nobody needs to prove to anybody what they're worthy of, just the person that they look at in the mirror. That's the only person you need to answer to. "
By Picabo Street, U.S. alpine skiing Olympian.
8. "I just felt like I can try to do something special."
By Chad Le Clos, South African swimming Olympian.
Quotes in speeches are generally used to enhance a point and connect the speaker with the audience.  A great quote can set the stage for a great speech, or even end the speech on a high note, compressing your point, and further sharing your wisdom and experiences with the audience.
As we continue enjoying the Olympics this week, we can look forward to the comments from these great athletes about going after their big dreams.
And when you've achieved your dream greatness in life, what will you have to say about the experience?  Will we be quoting you?
Just pursue it –
Sue
With a special shout out and congratulations to Chad Le Clos for bringing home the gold!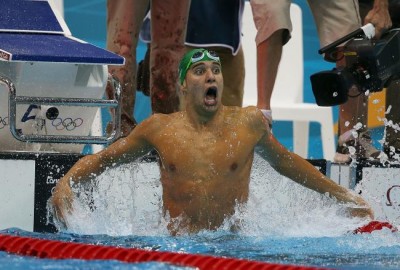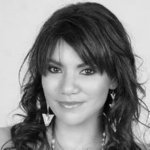 Sue Levy is the founder of the South African Just Pursue It Blog and Inspirational Women Initiative. She's a motivational writer and media designer, who is obsessed with everything inspirational with a hint of geek. She thrives on teaching women how to be brave and take big chances on themselves. You can find Sue on her Twitter page @Sue_Levy.
Note: Articles by Sue may contain affiliate links and may be compensated if you make a purchase after clicking on an affiliate link.