Last updated on April 1st, 2012 at 12:21 pm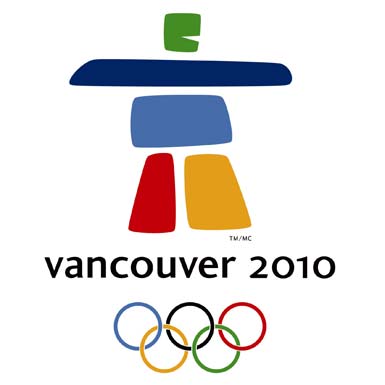 If there is anything that motivates us to accomplish our dreams, the Olympics should be top of that list. There's the stories they tell, the perfection of their athletic bodies and the focus they bring to dreams they have labored over their entire lives – while never giving up.
All of it culminating to just a few minutes of competition in front of millions of people.
Two such athletes fascinate many of us. They are Xue Shen and Hongbo Zhao, who are the first pair skaters from China to win the world pair skating title. They have been skating together since 1992, and are married. In this Olympics they are determined that their love with help them finally conquer Olympic gold in Vancouver, something that has eluted them for over 15 years.
Fittingly, they open their gold medal campaign on Valentine's Day with a short program to Queen's Who Wants To Live Forever.
Will love conquer all?
And what does this story have to do with me?
This past year my dream has been to find a way to be satisfied with my body, accept its aging in grace, while working on building strength and a healthier lifestyle. I hired a personal trainer and have committed to getting my body in shape. Olympians have personal trainers don't they? And coaches? People helping them achieve their dreams?
Why not me?
Daily walks have not been a problem. I even went so far as to purchase a jogging stroller for my three little dogs. When they grow tired of walking, in the stroller they go, and I get to keep on exercising. I have been walking/running 3 miles everyday for a few weeks now.
My personal trainer has put me on a food plan. No sugar and no flour is still a part of this food plan. I have to increase the protein as well as the number of times I eat in a day to eating every 2 – 3 hours, which is supposed to improve my metabolism and help me burn fat.
I haven't felt this good in years. It was 4 years ago that I made the decision to give up on life. Just about the time of the last Winter Olympics. I was disappointed with men and decided I didn't need them. I no longer cared what I looked like.
Why bother if you aren't getting naked with anyone . . . right?
Heart disease, diabetes's and cancer are the three leading killers of women today. I learned this just recently and realized fitness needs to be about my health – not about a man. It needs to be for me.
I realize what a gift accomplishing my dream of body satisfaction with 8 women dream has been this past year. Not only the gift of FINALLY feeling that I am accomplishing my dream, but what I have learned about my journey along the way.
Some of the surprising things I have learned while on this journey are –
The trust I have built, when for me trust is very difficult.
The consistency of "never giving up" continuing no matter how difficult it is.
The lifelong friendships I am building.
The knowledge of knowing that I am accepted even when I don't do things perfectly.
Progress – not perfection.
And here's where I tie it all into my comments about Olympians Shen and Hongbo Zhao . . .
As a reward for accomplishing my dream of dealing with my feelings about my body and what I was going to do about it I have decided to add to my dream.
Drum roll please . . .
I will begin dating again in search of a partner.
Not just any partner – a partnership like Shen and Hongbo Zhao – one that supports me as I skate around the ups and downs of life. Someone I can place complete trust in and most importantly, someone who is my best friend.
You never know when this man will show up in my life. Perhaps he will be sitting at the next table, or maybe I end up running next to him in a race. Maybe he's at the gym, or picking up fresh vegetables next to me in the grocery store. Or maybe 8 Women Dream will have some sort of plan for me to follow and we'll hold some of our meetings someplace where they put my dating plan to work.
I will also be on Match.com, sharing with you the adventures along the way. Look for fun, laughter and excitement as I continue on my journey, ultimately culminating with a supportive and committed relationship like Olympians Shen and Hongbo Zhao, with fitness being part of our lives too.
And in the end, maybe love will conquer all – just ask Shen and Hongbo Zhao once the Olympics are over.
Enjoy the show!
Veronica
Veronica rotated off 8 Women Dream in December of 2010 after successfully completing two dreams.

Enjoy this special 8WomenDream Guest Contributor story submitted by new and experienced big dreamers throughout the world, edited and published to capture a dream perspective from different points of view. Do you have a personal dream story to share with 8WomenDream readers? Click here to learn how to submit dream big articles for consideration.
Note: Articles by Guest Post Contributors may contain affiliate links and may be compensated if you make a purchase after clicking on an affiliate link.