Last updated on April 2nd, 2012 at 11:49 am
This weeks inspirational video actually features two videos with respect to a new movie out in theaters titled, Julie and Julia. The women of 8 Women Dream enjoyed a Sunday movie outing today and went to watch this Nora Ephron film about two women who achieved their dreams through food. You gotta love that.
The first video below features Julia Child making an Omelet. The second video is Julie Powell (the other story in the movie is based on

her) making a steak. After watching the movie, it is fun to compare the real life versions.
So this week 8 Women Dream salutes these two women who went after their dreams and reminded us all that it is OK to love good food.
——————————————–

This week's inspirational blog award goes to Julie Powell's original blog The Julie /Julia Project.  She has another blog which picks up where The Julie/Julia Project leaves off at What Could Happen.   She writes the following on her blog,
"A lot of people have been asking whether it's true that Julia Child wasn't a big fan of Julie Powell, and whether she and I really didn't meet. Both of those things are true – Julia, I think, from what I gather, was less irritated than simply uninterested. Which, when I first found out, was of course devastating. But the thing about Julia, to me, was that she was a real person – a great 6-foot-2 force of nature, with tremendous gifts, nearly limitless energy and generosity, firm opinions, and even a few flaws. That's what I love about her – she inspired because she was a woman, not a saint."
I find both Julie and Julia reassuring proof that we can be who we are and still make our dreams come true – flaws and all. We recommend that you go see the movie Julia and Julia, then check out Julie Powell's blogs.  You inspire us.
May everyone have an inspirational week and keep on dreaming and enjoying good food –
Catherine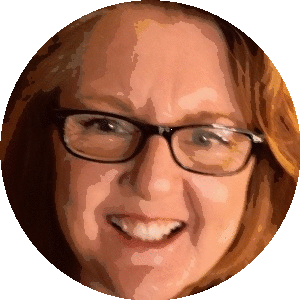 Catherine Hughes is the founder, content director and editor-at-large of 8WomenDream. She is passionate about helping women step out of their own way and strike out into a world waiting for their special talents. She's a published author and a former award-winning mom blogger. Catherine has helped companies both large and small create engaging web content, social media narratives, and unique blogging platforms. She claims to be a redhead, but don't hold that against her.
Note: Articles by Catherine may contain affiliate links and may be compensated if you make a purchase after clicking on an affiliate link.