Last updated on April 1st, 2012 at 12:02 pm
This weeks inspirational video features Aly and Andrea of Rock Star U interviewing New York Times best selling author, Peggy McColl. In this video Peggy discusses being a single mom and making decisions about her dream which allowed her to be home with her son. She is one of my favorite authors, podcasters and motivational speakers, so I welcome the opportunity to feature her here in this weeks inspiration post.
Uh, girls – when the 8 of us begin to interview with people – we need to make sure we all stand on one side!
8 Women Dream salutes Peggy McColl for reminding us to never stop dreaming.
–––––––––––––—
This week's inspirational blog award follows along the theme of the featured video above by awarding the interviewers in the video, Aly and Andrea of the blog Rock Star U is our Inspirational Blog of the week.  Their blog is about celebrating Women in Business. They write the following about themselves  –
"… As identical twins, we have spent a lifetime building our own personal brands. Â Neither one of us can sing very well, but together, we have learned to use our own Rock Star qualities to shape our own World Tour of Success. Â We learned to thrive amongst adversities we faced such as our own premature birth, visual impairment (blindness), poverty, rejection, and even cancer— all in the name of experiencing victories like becoming World Champion and All-American athletes and coaches, corporate spokesperson, international business owner, author, speakers, Olympic Torch bearer, cancer survivor, and the coolest wives and moms ever …"
What I enjoy about Aly an Andrea is – like 8 Women Dream – they are cheering women on.
And – they podcast!  The next step for 8 Women Dream.
Keep on dreaming people!
Catherine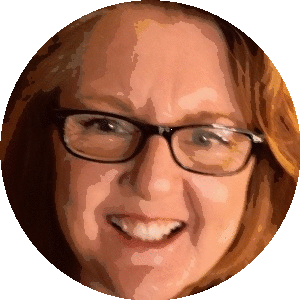 Catherine Hughes is the founder, content director and editor-at-large of 8WomenDream. She is passionate about helping women step out of their own way and strike out into a world waiting for their special talents. She's a published author and a former award-winning mom blogger. Catherine has helped companies both large and small create engaging web content, social media narratives, and unique blogging platforms. She claims to be a redhead, but don't hold that against her.
Note: Articles by Catherine may contain affiliate links and may be compensated if you make a purchase after clicking on an affiliate link.