Last updated on July 5th, 2022 at 12:05 pm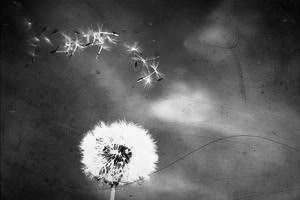 When I quit my journalism job to take a year off to write my memoir book, Toxic Mom Toolkit, at first I didn't tell my teen-tiny micro-family about my dream.
I said I needed a break. I needed to do something new. I'd probably look for a job that was completely different and maybe I'd write something.
My adoptive mother, the mother who raised me, had died in April that year and by August I was gainfully unemployed and focused on my dream of writing a book about toxic mothers. My goal was to provide a way for people to talk about growing up with toxic moms and how to live with them as an adult.
Of course, I told my husband, who was supportive from the word go. But I didn't tell my stepmother or my brother and his family, or my aunt and uncle and cousins. For a while there I had trouble even telling close friends.
I hated that look. That look that said
I always knew you had a weird mom but I had no idea she was cruel.
I'm stronger than my experiences with my toxic mom. I'm funnier than my experiences. And I needed to get to a place where I could convey the entire goal of self-examination, story-telling, story-gathering, analysis, and self-tests. I especially needed to include what got me through everything,
HUMOR and HOPE.
So, fast forward to now, the tail end of my writing effort, which opened doors to other women's stories. Little by little I told everyone. Now I'm telling strangers in movie theaters about my book and they're handing me their addresses on little slips of paper to let them know when the book is available.
In my dream's home stretch, two weeks ago my 88-year-old step-mom – the only sane mother figure in my life – died suddenly. Her motto – It's never what you worry about – has been ringing in my ears ever since.
Death is a doozy because what happens next between those left behind is always surprising. I've been struggling with some rancor over my stepmom's will which shined greatly upon myself and my husband and less so on another family member who expected more. Feelings were hurt and anger rose to the surface and I learned that in death sometimes anger is redirected at the living.
I've been having those deep thoughts at 4 a.m. when your husband is snoring and you're staring at the charcoal ceiling. I never realized that the connections we feel when we are younger are so dependent on constant rebuilding and testing. The close relationships that we assume will always be there can burst like dying stars and fall around us in ashes.
Just as daughters of toxic mothers often struggle with older or younger siblings who view their mother in a more positive light, I'm finding death in the family forces you to examine your own unique experience with that departed soul.
Can it be true that a family is like a chain? That the relationships we have assumed were strong were really dependent on other links, other family members to make us feel that we belonged and bonded to others?
During this time, it's focusing on the dreams that have given me peace and hope. At some point in your life, your dream is what gets you through.
Rayne Wolfe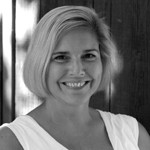 Rayne Wolfe is a freelance writer, and a former New York Times, Seattle Times, San Francisco Chronicle, and Sonoma Media, journalist. Her first book, Toxic Mom Toolkit: Discovering a Happy Life Despite Toxic Parenting (CreateSpace) was released in December 2013 and is available on Amazon. Rayne's non-fiction work is published in the Chicken Soup for the Soul series and Glamour Magazine.
Note: Articles by Rayne may contain affiliate links and may be compensated if you make a purchase after clicking on an affiliate link.